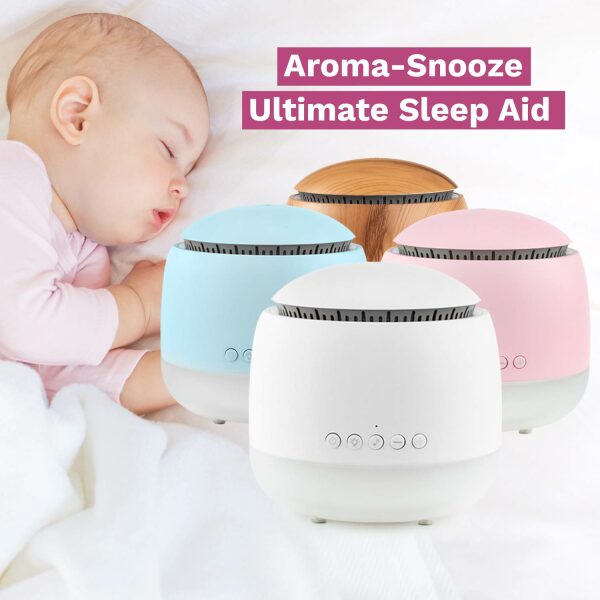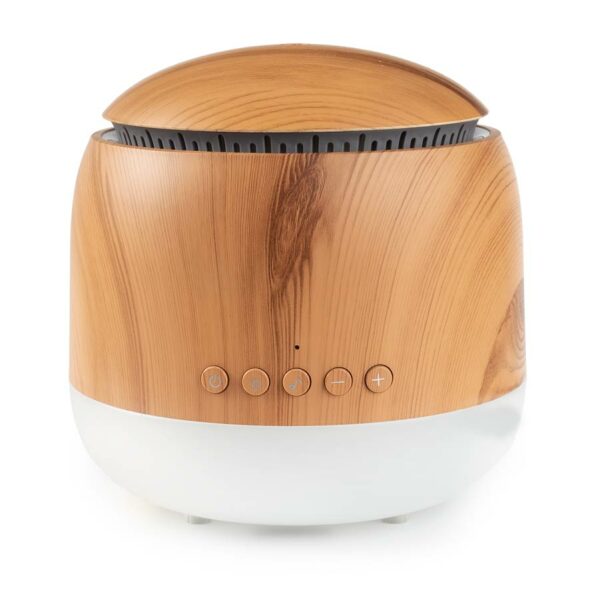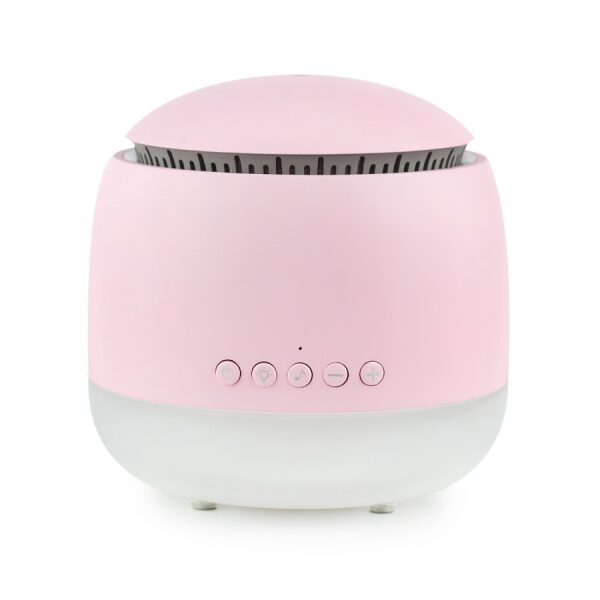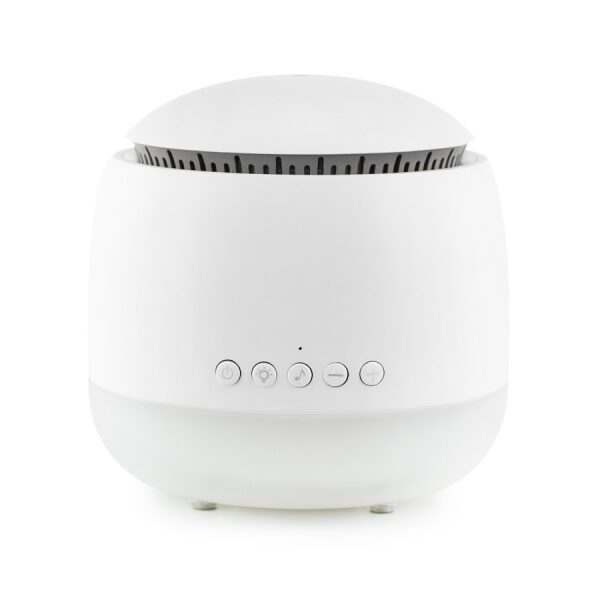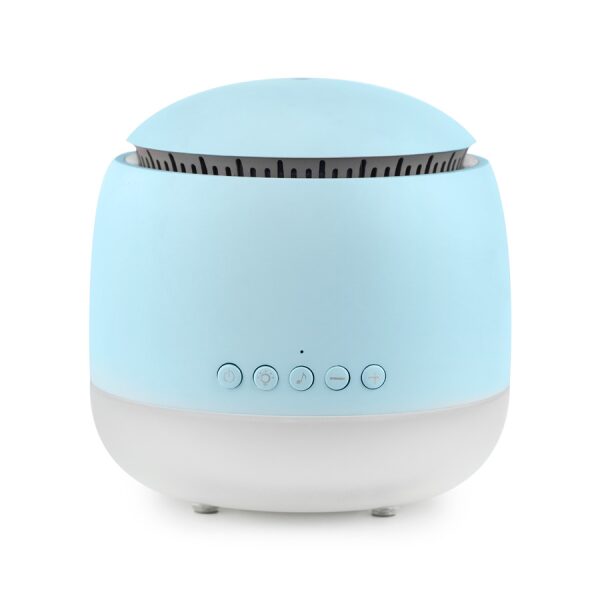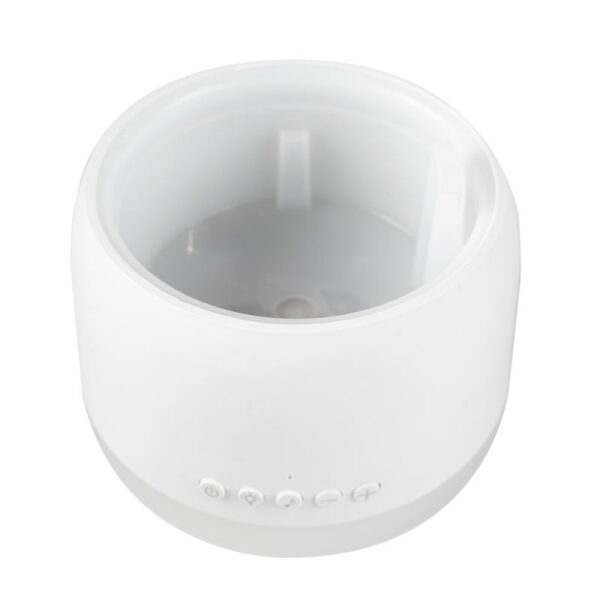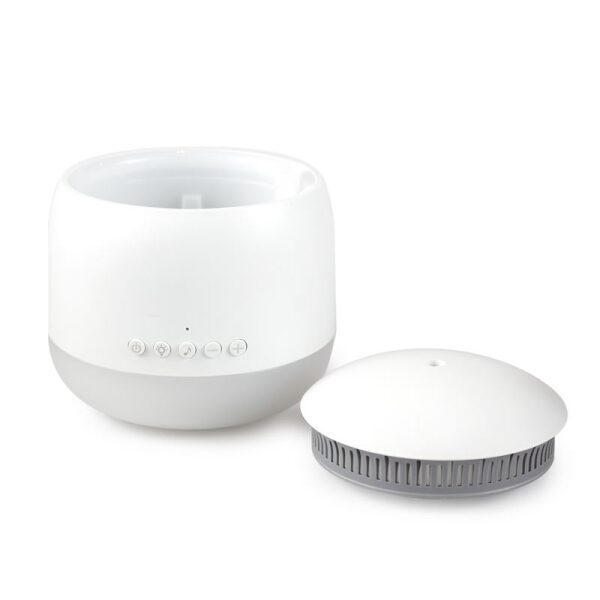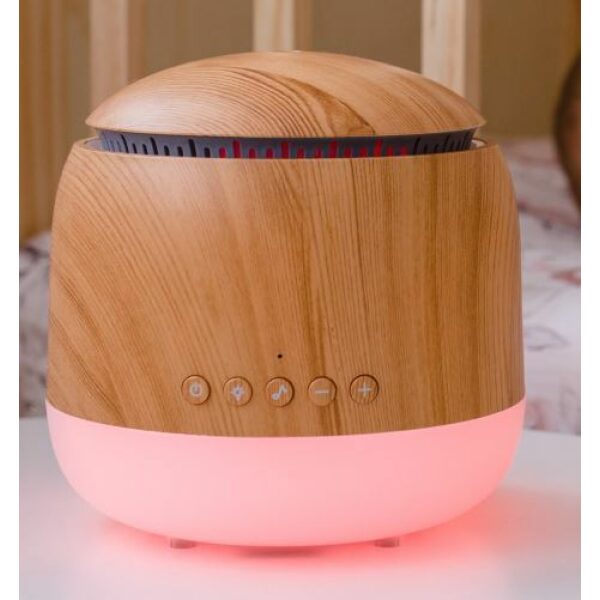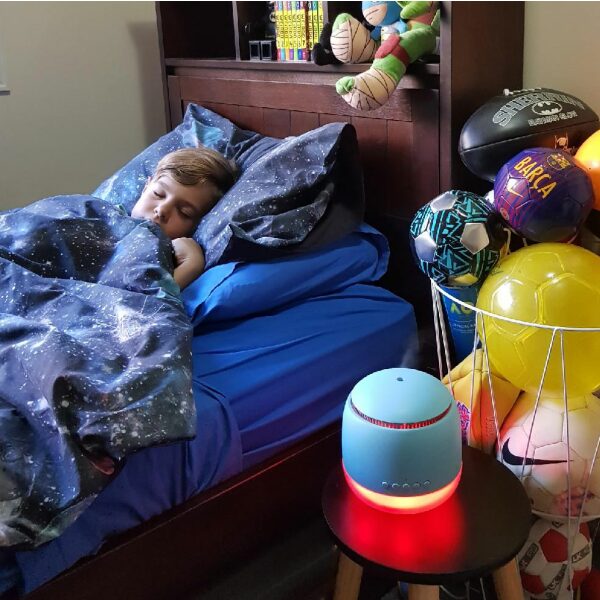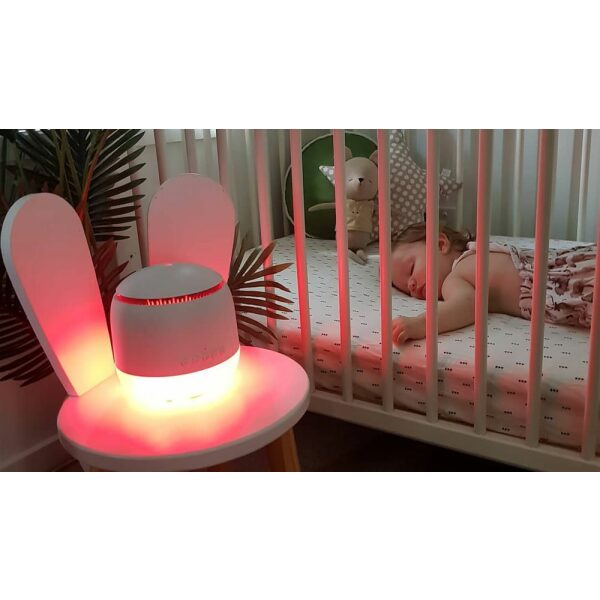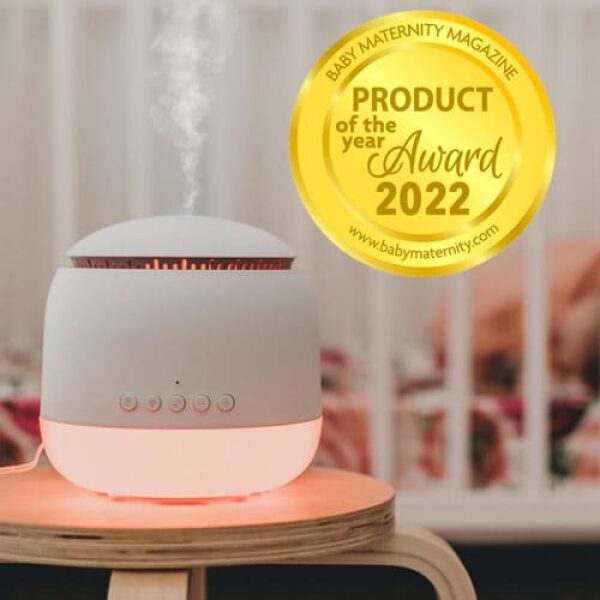 Lively Living Aroma Snooze
$99.95
Brand:

Sleep-Aid Vaporiser by Lively Living
Lively Living sets a new benchmark in reclaiming sleep naturally with the release of the Aroma-Snooze!
The Aroma-Snooze is specifically designed to improve and enhance the sleep of the whole family, from new born babies, to senior family members.
Lively Living have utilised the latest technology underpinned by evidence-based research on the science of sleep.
The Aroma-Snooze has innovative new features which have been combined to really set it apart from other sleep-aids on the market.
Features:
Red/Orange LED Light: which has a 8 second rhythmic cycle to stimulate melatonin levels – the hormone in our body that regulates sleep. The light and the mist will switch off automatically when there is no water left.
COLOUR CHANGING LIGHT: Aroma-Snooze's light can also oscillate between shades of the full colour spectrum of LED light, for a soothing and mesmerising effect and can be set to individual colours if desired.
5 DIFFERENT SOUND & MUSIC TRACKS: One of Aroma-Snooze's secret weapon lies in its built-in music and sound component:
Rock-a-bye Baby: A soft, musical lullaby for nighttime
Pink Noise: Celebrated for its sleep-enhancing properties, pink noise slows down and regulates brain waves allowing for a deeper, longer sleep. Plays on a continuous uninterrupted loop. This emulates similar sounds heard whilst a baby is in the womb.
Comforting Heartbeat Sound: Great for relieving separation anxiety
Rain Sound: Soothing sound of rain, perfect for adults and children. Incorporating the same Pink Noise frequencies. This will also play on a continuous uninterrupted loop.
Uplifting Tempo Lullaby: A gentle lullaby with a faster tempo for relaxation and day-play
When you are playing a music track, press through all the tracks to hit the 6th press of NO music, or whilst playing any track, hold the Music button in firmly for 2 seconds to turn the music off. The music and Voice recorder sounds need to turned off manually by pressing the music Button.
VOICE RECORDER: All children are unique, and you know what soothes them most. The Voice Recorder will allow you to personalise your Aroma-Snooze experience by making a recording (up to 30 seconds) that can be played on a continuous loop. Perhaps you may like to record a) A favourite song b) Positive words of encouragement c) A comforting 'shhhh' sound. The music and Voice recorder sounds need to turned off manually by pressing the music Button. The Voice Recording function will switch off by pressing Music button once.
Ultrasonic Technology: Ultrasonic Technology uses high frequency vibrations to immediately turn water into a cool vapour without the use of heat. The advantage is that there is no condensation created and the Essential Oils are kept in their purest form. The Ultrasonic Technology used in the Aroma-Snooze will also create the following benefits:
Ioniser: The water vibrates at 2.4 million Hz/sec creating 'healthy' negative ions which counteract positive 'pollutant' ions in the air. Negative ions help remove dust, germs and bacteria in the air, and can aid respiratory problems such as Asthma, Sinus and Allergies.
Humidifier: The Aroma-Snooze adds a very light moisture (300ml over 10 hours) back into the atmosphere to create a better breathing environment. It may also help you to sleep more comfortably and prevent dry skin conditions.
How to clean your Aroma Snooze:
The best way to clean your aroma diffuser is to use vinegar to clear out the system. Firstly, make sure the diffuser is switched off and unplugged, then fill up the chamber with half water and a tablespoon of vinegar before diffusing for five minutes.
| | |
| --- | --- |
| Weight | 0.00000000 kg |
| ProductID | 37401 |
| Colour | Blue, Pink, White, Wood Grain |
| SKU | 48-012 |
Success!
Question Added Successfully
Sort by
Do each of the functions work independently?

Does sound work without light or diffuser?

Hi Belinda, Yes they can be used independently. Thanks

Question by : Belinda Boyd on May 12, 2020 11:24:35 AM

Does this need to be plugged into power all the time to work?

Hi Acacia, thank you for your inquiry, the Livley Living Aroma Snooze does need to be connected to the power unit at all times for it to work. We hope this helps. if you follow the link https://www.babyonthemove.co.nz/store-locations/ this will take you to our online store finder. Here you can find contact details for your nearest Baby On The Move Store where one of our team experts will be happy to assist you in your product search and help answer any further questions you may have.

Question by : Acacia on Jun 24, 2020 07:58:43 PM

Does this play music continiously?

Hi Kim, thank you for your inquiry, the Music will play continuously unless the sound button is held down for 2 secs it will then shut off. We hope this helps. If you follow the link https://www.babyonthemove.co.nz/store-locations/ this will take you to our online store finder. Here you can find contact details for your nearest Baby On The Move Store where one of our team experts will be happy to assist you in your product search and help answer any further questions you may have.

Question by : Kim on Sep 7, 2020 08:45:22 PM

Do you refill from the top, or do you have to take it apart and refill from the bottom?

Hi there, you refill this by taking the lid off the top and filling to the max line. I hope this helps.

Question by : Chocolat.eclare on Jul 8, 2022 10:32:15 AM