Safe Use of Essential Oils with Babies and Children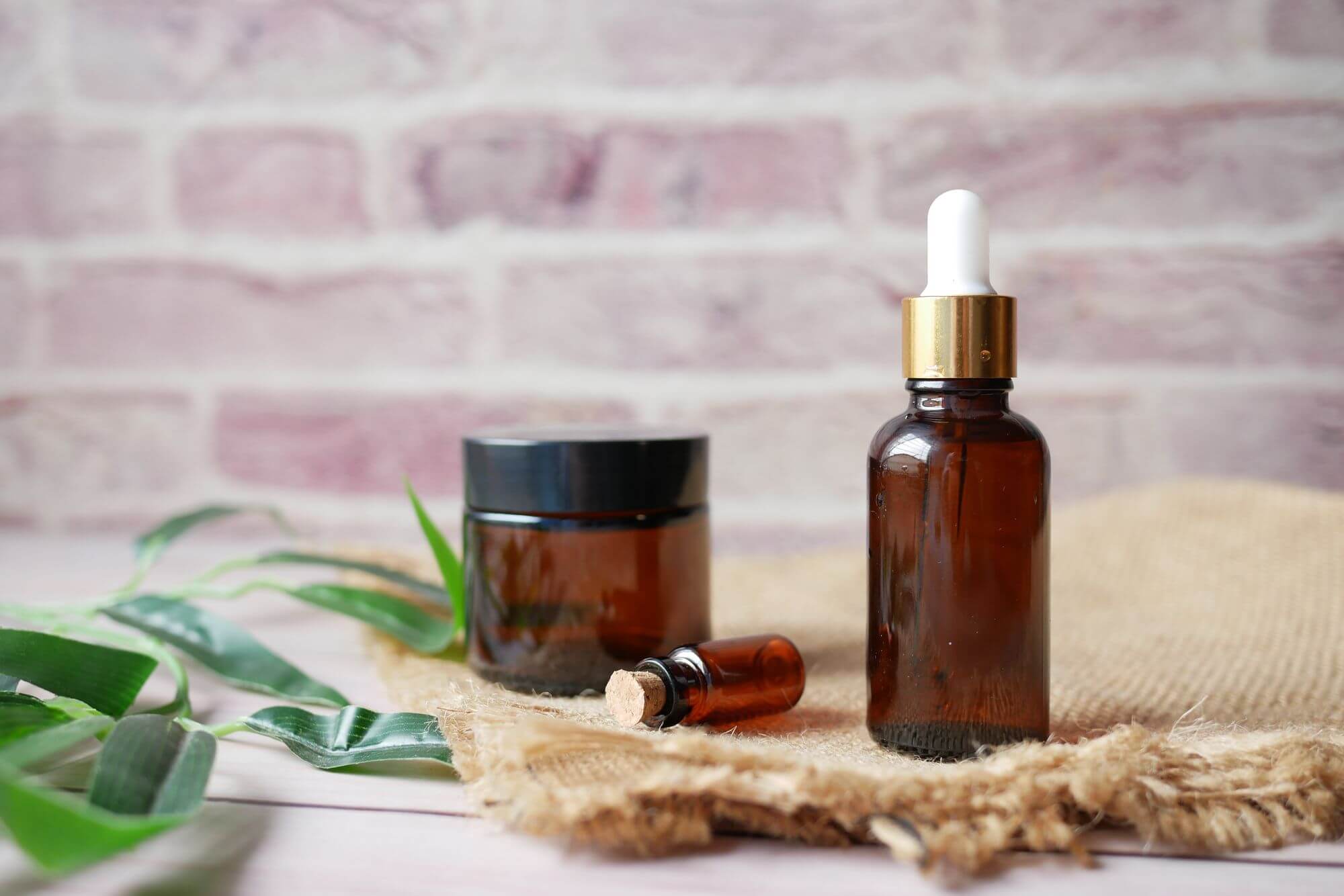 Understanding Essential Oils: A Guide to Safe and Effective Use
Essential oils are natural extracts derived from plants and are often used as complementary health products. Each essential oil contains various chemical constituents that determine its therapeutic properties. While they can be effective in relieving symptoms for non-life threatening conditions, it is important to use them safely and with caution due to their concentrated nature.
Safety is paramount when using essential oils, especially when it comes to babies, children, and individuals with chronic or acute health conditions. This includes individuals with heart conditions, asthma, epilepsy, diabetes, those who are pregnant or have recently undergone surgery, and those taking regular medications.
Scientific research conducted by Dr. Steve Humphries of Hebe Botanicals and a lecturer at Massey University in New Zealand has shown that once applied topically, essential oil properties enter the bloodstream within two minutes and reach the central nervous system within 15 minutes. They can penetrate the hair follicles and pores of the skin.
It's important to note that essential oils have a cumulative effect, which is particularly useful for treating chronic conditions. However, incorrect usage such as applying undiluted oils, internal consumption, overuse, or using inappropriate species or dilutions for specific age ranges can lead to adverse reactions and potential sensitization to essential oils over time.
Internal consumption of essential oils can cause harm to the mouth, throat, and other internal tissues.
The recommended best practices and ethical standards upheld by qualified professionals worldwide suggest using essential oils topically (in properly diluted form) or through various inhalation methods. The qualified community does not endorse internal consumption (via water, beverages, foods – raw or cooked, or capsules), undiluted use, overuse, or diffusing in public spaces such as schools, kindergartens, or early childhood centers.
Ensuring Safety in the Use of Essential Oils
Essential oils should NOT be ingested orally
Using Essential Oils Safely: Important Guidelines to Follow:
It is crucial to prioritize safety when it comes to essential oils, and unless specifically advised by a qualified/licensed practitioner who prescribes essential oils for ingestion, it is strongly recommended not to consume them orally. Ingesting essential oils carries unique risks that other methods of use do not. Refrain from taking essential oils undiluted or in water, as they can potentially cause irritation to the mouth and stomach, leading to adverse reactions and potential sensitization that could last a lifetime.
For instance, Lemon Essential Oil offers therapeutic benefits and is also effective as a household disinfectant when diluted in a soapy water solution due to its high limonene content, which helps dissolve grease and grime. However, orally consuming Lemon Essential Oil poses a significant risk of irritating or damaging the mouth and stomach lining. Prolonged use of essential oils (over 4 weeks) can also affect the gallbladder, liver, and kidneys.
It's important to note that all the positive benefits of essential oils can be obtained without the need for ingestion, as outlined above.
This includes refraining from adding essential oils directly to food and beverages. In the food and beverage industry, aromatic substances are typically deterpenated or rectified to make them safe for human consumption. These substances differ from the essential oils we are familiar with, and there are specific reasons for their modification. It is crucial for individuals to understand this distinction, particularly when advised to add oils to their food or water.
Under no circumstances should babies and children be given any food or beverage containing essential oils. This applies to all types of food, beverages, ice blocks, confectionery, snacks, and raw food. Adverse reactions are almost inevitable, especially if they are also being treated topically or via diffusers.
It is essential to understand that essential oils are not safe as food additives. They do not provide any vitamins, minerals, or nutrients. Remember, essential oils are a form of medicine and a complementary health product. They are highly concentrated chemicals, albeit derived from natural sources. While they may be natural, it does not automatically mean they are safe.
ALWAYS STORE ESSENTIAL OILS OUT OF REACH OF CHILDREN, AND AWAY FROM ROOMS YOUR BABIES & CHILDREN FREQUENT.
BABY'S & CHILDREN'S SENSE OF SMELL IS SO MUCH MORE ACUTE THAN OURS, SO ADVERSE REACTIONS ARE A HIGHER RISK WHEN BABIES & CHILDREN ARE OVER-EXPOSED TO ESSENTIAL OILS.
ONLY use essential oils with babies & children when there is a need or purpose, NOT just because it's 'nice'.  
Please refrain from using essential oils in any form as a precautionary measure.
It's important to be aware that essential oils have a cumulative effect, meaning they can build up in the body over time. Depending on the duration of use, it may take 1-3 weeks for them to completely leave your system.
For minor rashes, applying extra virgin olive oil can be a suitable remedy. However, if you experience any symptoms beyond this, it is advisable to seek medical advice as soon as possible.
When it comes to babies, toddlers, and children, it is crucial to seek medical advice immediately.
While self-treatment has its place for common ailments, it's important to recognize its limitations. For any long-term or underlying issues, it is highly recommended to seek professional advice from a certified and qualified Aromatherapist/Aromascience Practitioner. Their expertise can provide valuable guidance and assistance.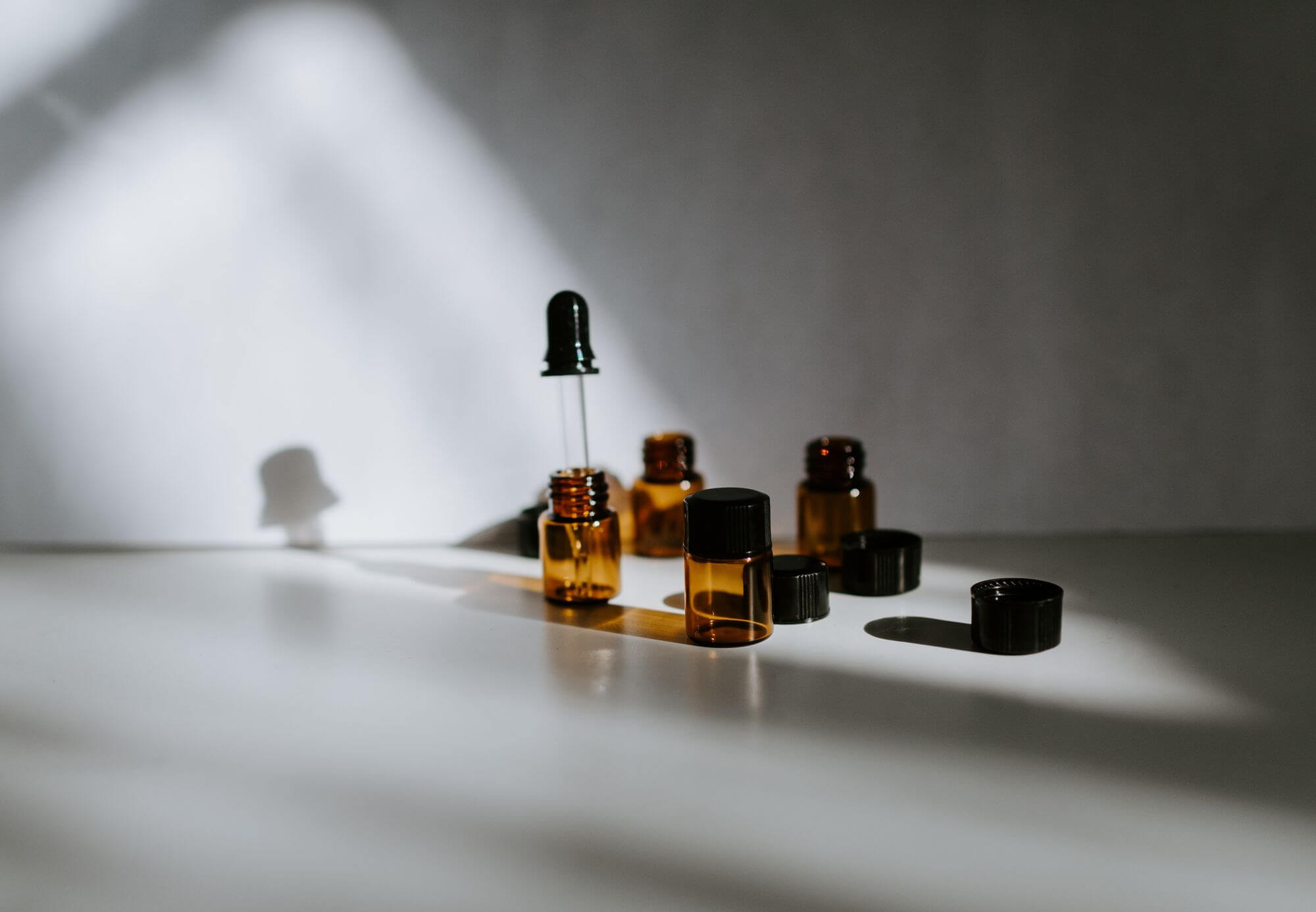 Suitability of Essential Oils for babies and children:
Safety Considerations for Essential Oils with Babies and Children: Recommended Essential Oils for Children 3 months – 6 Years Old.
These are the ONLY essential oils suitable for this age range and must ONLY be used for a need, for a purpose and we strongly advise that you use them under the guidance of a qualified practitioner.
Do NOT use essential oils daily on this age range.
NEVER apply essential oils undiluted, under any circumstances.
NEVER add to food or beverages. If breast feeding and you are ingesting essential oils, cease immediately for not just your baby's benefit, but yours too.
3 months – 6 years:
Roman Chamomile
Cypress
Frankincense
Geranium
Ginger
Eucalyptus (species globulus, Smithii or radiata ONLY)
Lavender (lavendula angustifolia)
Sweet Marjoram
Rosemary
Rose Otto
Rosewood
Sandalwood
Tea Tree
Thyme (sweet)
Ylang Ylang
Bergamot
Lemon
Mandarin
Orange
Cedarwood (species cedrus atlantica)
Do not use Eucalyptus & Rosemary is there is a history of epilepsy
NEVER apply essential oils undiluted, under any circumstances.
NEVER add to food or beverages.
If breast feeding and you are ingesting essential oils, cease immediately for not just your baby's benefit, but yours too.
DO NOT use any other essential oils on or around this age range
Essential Oil use & amounts with babies & children
Applying to the skin (in a carrier oil):
Essential oils should always be diluted with a plant-based carrier oil, such as extra virgin olive oil, grapeseed oil, apricot kernel oil, and others, before applying them to the skin.
When using essential oils for babies and children, it is crucial to ensure a very low dilution ratio.
| | |
| --- | --- |
| Children's Age | Dilution Range |
| | |
| | 2-4 drops only per 40mls of carrier oil (0.25% – 0.5% dilution) |
| | 7-14 drops only per 35mls of carrier oil (1% – 2% dilution) |
| | 10- 21 drops only per 35mls carrier oil (1.5% – 3% dilution) |
| | 17-35 drops only per 35mls in carrier oil (2.5% – 5% dilution) |
Essential oil dilution guide for blending
| | |
| --- | --- |
| Percentage Dilution | Age |
| | Children over 2 years old and the elderly |
| | Healthy adult, longer term treatments |
| | Suitable only for acute, short term and for a small area |
IMPORTANT NOTE:
It is crucial to adhere to the recommended dilution and avoid exceeding it.
Due to the immaturity of babies' and children's body systems, they are not equipped to handle stronger dilutions.
As their liver, kidney function, and respiratory systems are immature, over-exposure or overuse of essential oils can result in adverse reactions, including:
headaches & migraines
watery eyes
respiratory problems
irritability
gut or IBS-type symptoms
seizures
unexplained skin rashes (that can appear anywhere on the body)
redness
itching, burning/and or pain
hives (tiny blisters)
Adverse reactions can occur across all age ranges, emphasizing the importance of being mindful of the essential oils you use on and around babies, toddlers, and children. If you choose to use essential oils in this age range without the guidance of a qualified practitioner, please remain vigilant and watch for the aforementioned reactions.
Diffusion
Essential oils can be safely diffused into the air using various types of diffusers, including ultrasonic diffusers and others.
For optimal health, it is recommended to diffuse essential oils for a duration of 60 minutes, followed by a 60-minute break before repeating if necessary. This guideline is applicable for adults.
For babies and children, it is advised to limit the diffusion time to 30 minutes, followed by a 60-minute break before considering another session, if needed.
Adhering to this practice not only ensures safety but also enhances effectiveness, as both our bodies and nervous systems tend to adapt to essential oils after this time-frame. It is also advisable to introduce a source of fresh air into the room(s) where diffusion takes place.
It is recommended to diffuse essential oils with a specific need and purpose in mind. Overusing them can potentially result in adverse reactions.
Diffusing essential oils in public places, such as early childhood centers, schools, waiting rooms, and similar settings, is not considered safe. There are numerous factors to consider when using essential oils, including age, health conditions, and pregnancy. It is impractical to obtain and assess such information for everyone present in these public environments.
Using drops in your diffuser by age:
| | |
| --- | --- |
| Age | Amount of drops |
| Babies between 3 & 12 months | |
| Babies 12 months to 6 years | |
| | |
| | |
It is crucial to never diffuse essential oils around babies and children for your own needs, especially if those oils are not included in the list provided above as suitable for babies and children.
Basil, Peppermint, Oregano, Lemongrass, Cinnamon, Clove, and others, were excluded due to their chemical constituents being too harsh and unsuitable for use with babies and children.
Using Essential Oils in Baths:
It is important to never add undiluted essential oils to baths, whether for adults, babies, or children.
To incorporate essential oils into a bath, add the recommended drops to 20-50mls of liquid soap, thoroughly mix it, and then add the mixture to the bathwater.
It is important to note that oil and water do not mix well, which poses a high risk of essential oils coming into direct contact with the skin and potentially causing adverse reactions.
| | |
| --- | --- |
| Age | Amounts |
| | 1-2 drops + 20-50ml liquid soap |
| Babies 12 months to 6 years | 2-3 drops + 20-50ml liquid soap |
| | 4 drops + 20-50 ml liquid soap |
| | 4-8 drops + 20-50ml liquid soap |