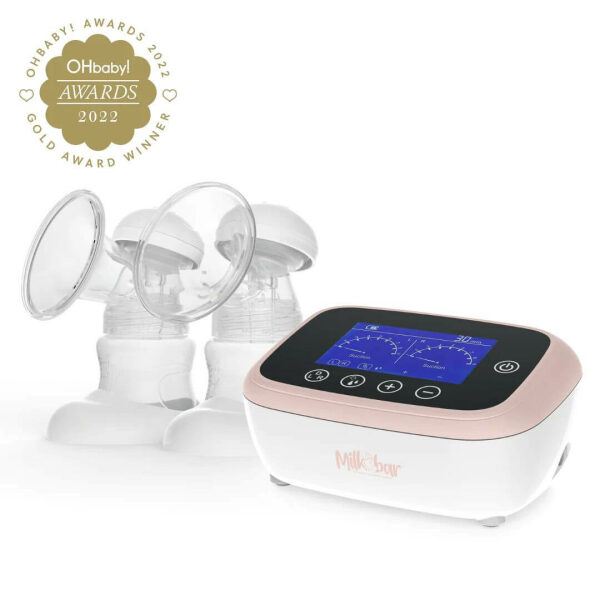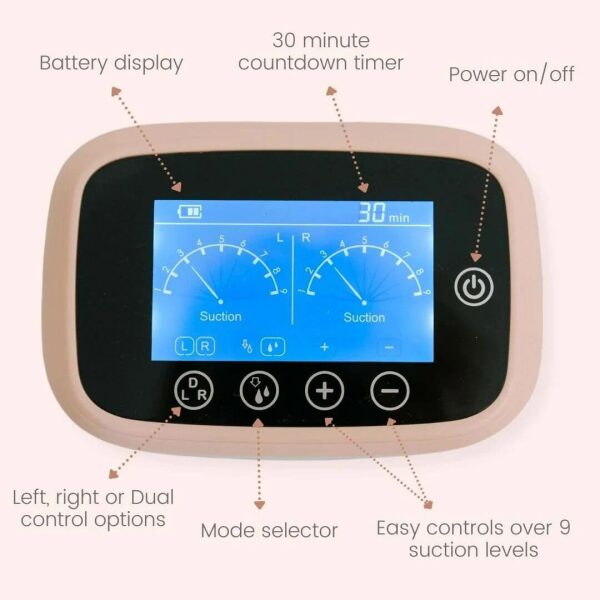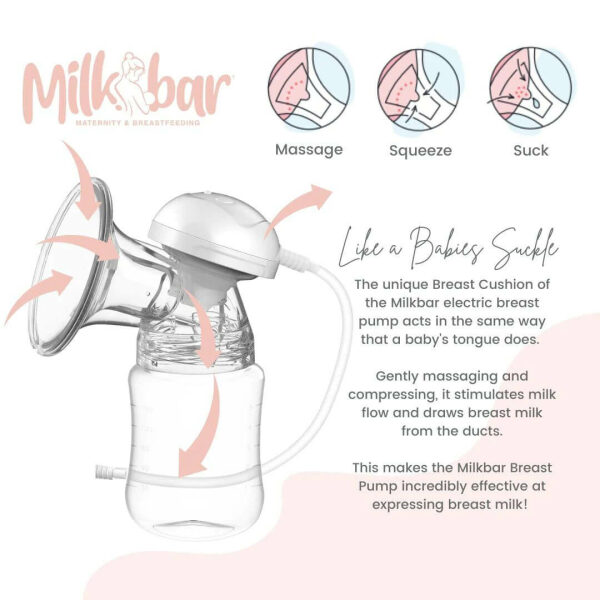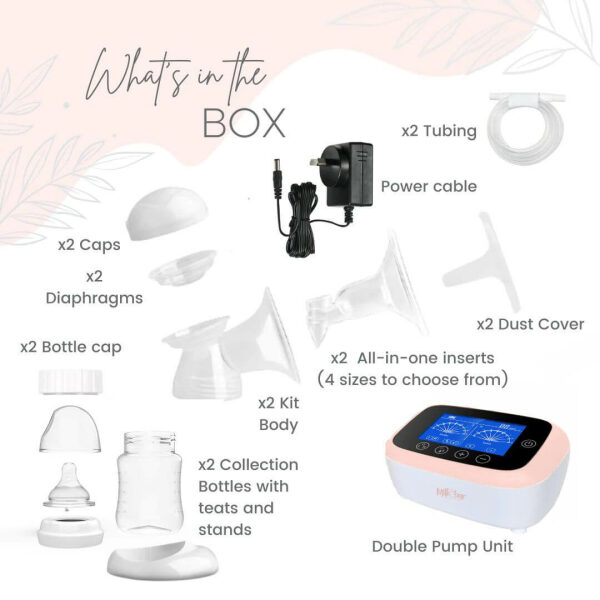 Milkbar Advanced Flow – Double Electric Breast Pump
$349.00
Brand: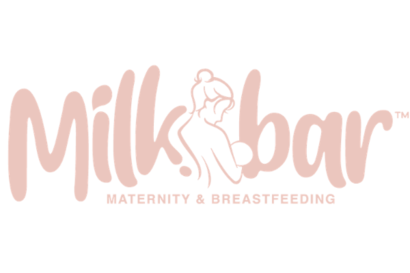 Are you a breastfeeding mum looking for a reliable and effective breast pump? Look no further than the Milkbar Advanced Flow Double Electric Breast Pump.
Milkbar Advanced Flow Double Electric Breast Pump: Award-Winning and Trusted by Mums and Medical Professionals throughout New Zealand.
Are you a breastfeeding mum looking for a reliable and effective breast pump? Look no further than the Milkbar Advanced Flow Double Electric Breast Pump. This award-winning pump is not only trusted by thousands of mums, but it is also used in hospitals, birthing centers, and midwifery centers across New Zealand.
Features:
Hospital Grade Certified: Our breast pump meets the highest quality standards, ensuring that you have a safe and efficient pumping experience. Trust in our pump's performance and reliability.
High Capacity Battery: With our lithium-ion battery, you can pump unplugged for up to 3 hours on a full charge. Say goodbye to being tied down by cords and outlets – now you can express milk wherever and whenever you need to.
Stimulation and Expression Modes: Enjoy the flexibility of our pump's two modes, both offering 9 settings for optimal effectiveness and personal comfort. Choose the mode that suits your needs and let our pump do the rest.
Dual Motors: Customize your pumping experience by adjusting each side individually. Whether you need more or less suction, our pump has got you covered.
1 Year Warranty Included: We believe in the quality and durability of our product. That's why we offer a 1-year warranty that covers any issues that may arise. Your peace of mind is important to us.
Fully Closed System: Our pump features an anti-backflow design and a unique air-liquid separation diaphragm, preventing bacteria build-up within the pump. You can trust that each pumping session is hygienic and safe.
Gentle Liquid Silicone Breast Cushion: Comfort is key when it comes to expressing milk. Our pump's liquid silicone breast cushion provides a soft and gentle pumping experience, mimicking the feel of a baby's mouth.
Quiet Operation: Pump discreetly without any loud noises. Our pump's quiet motors ensure that you can express milk without drawing attention or disturbing others.
User Memory: Pause your pumping session? No problem. Our pump remembers your preferred settings, so you can easily resume where you left off. Convenience at your fingertips.
Hands-Free Pumping: Make multitasking a breeze with our pumping bras. Designed for a completely hands-free experience, you can catch up on emails, read a book, or simply relax while expressing milk.
Additional Accessories: Our pump comes with a free breast milk storage magnet and nipple sizing card. Stay organised and ensure a comfortable fit for your breastfeeding journey.
What's in the box?
Hospital grade double electronic Breast Pump Unit
2x Complete 'All-in-one' suction kit sets with dust covers
2x Premium collection bottles, bottle stands, teats and storage lids
2x Tubing
Power A/C adapter/charging cable
Milk Storage Fridge Magnet
Suction Kit sizing guide
Instruction manual
The Milkbar Advanced Flow Double Electric Breast Pump is highly recommended by Lactation Consultants to help maintain and increase breast milk supply. Join the thousands of mums who have chosen our pump as their go-to for their breastfeeding journey.
You've got this, Mama!
Please note: For hygiene reasons breast pumps cannot be returned unless there is a manufacturers fault with the product.
| | |
| --- | --- |
| Weight | 0.00000000 kg |
| ProductID | 36982 |
| Size | 17mm, 21mm, 25mm, 29mm |
| SKU | MBAFDBP |
Success!
Question Added Successfully
Sort by
This Product have no Question..!