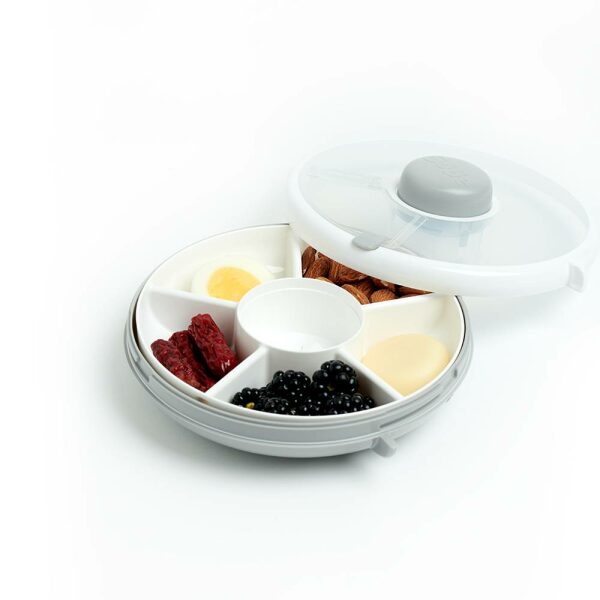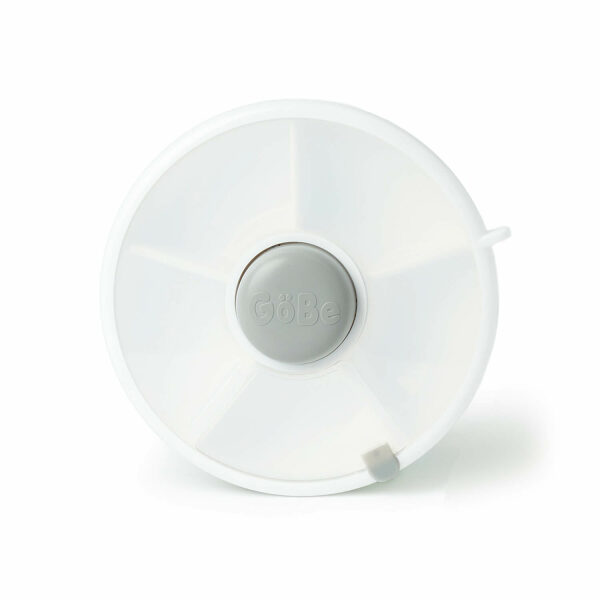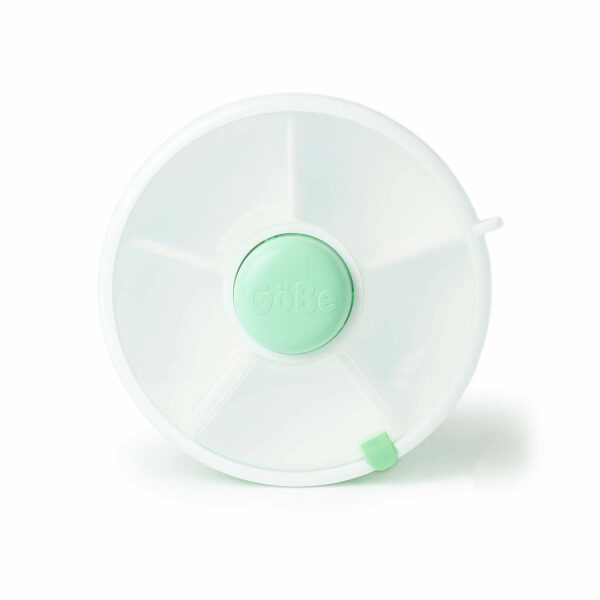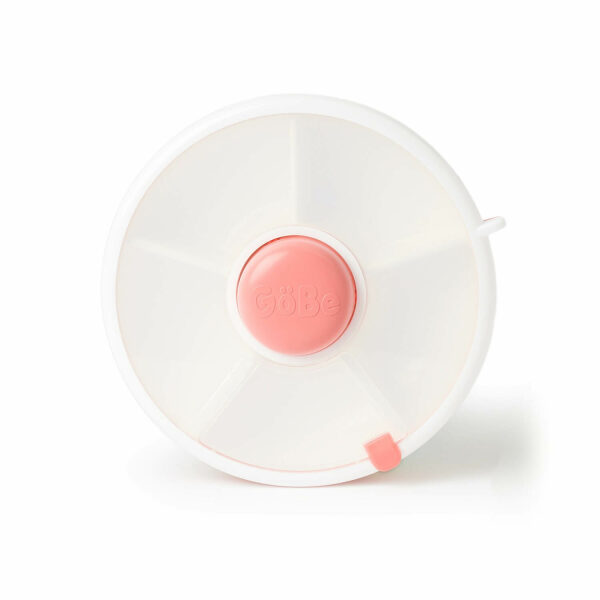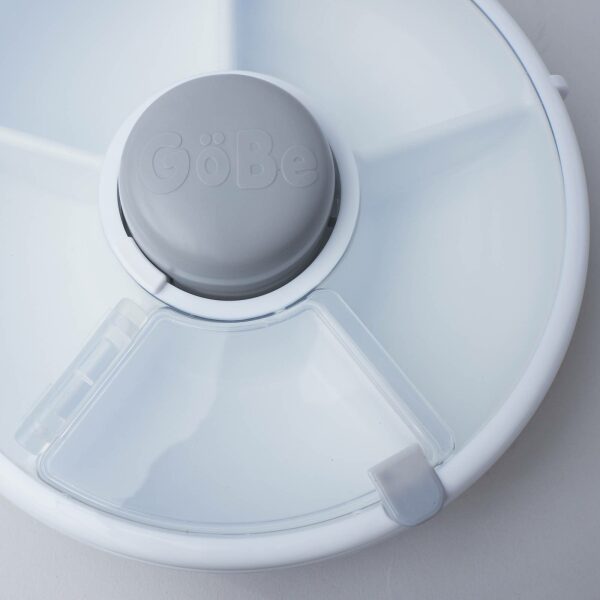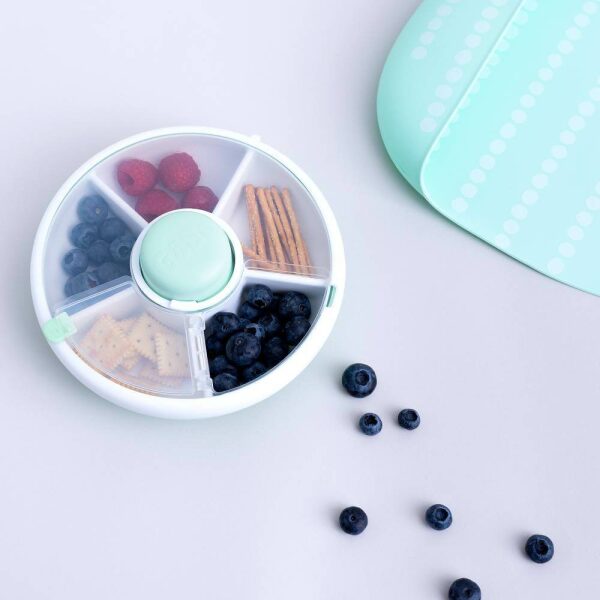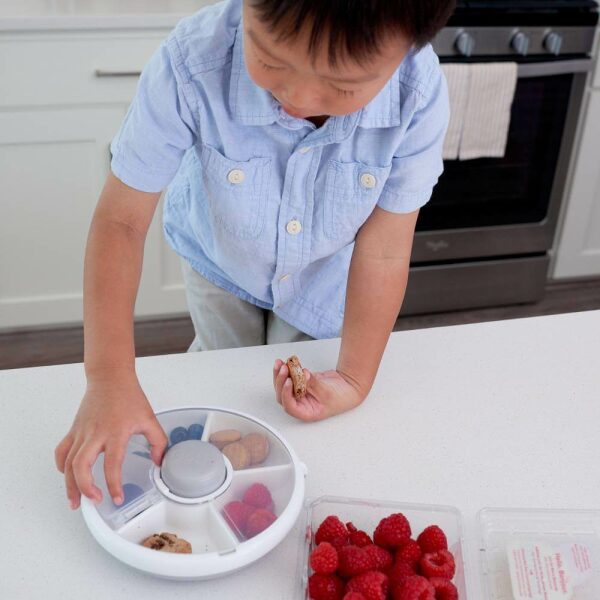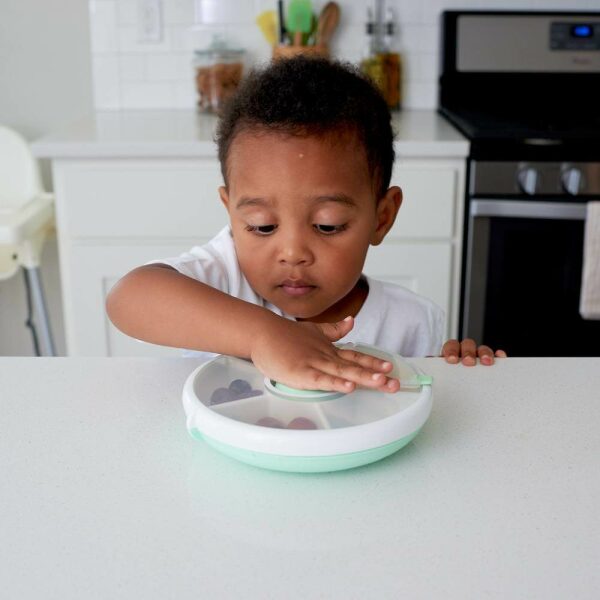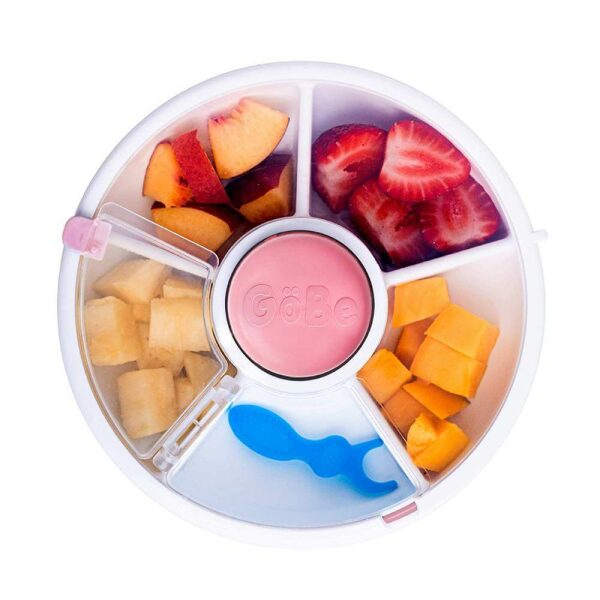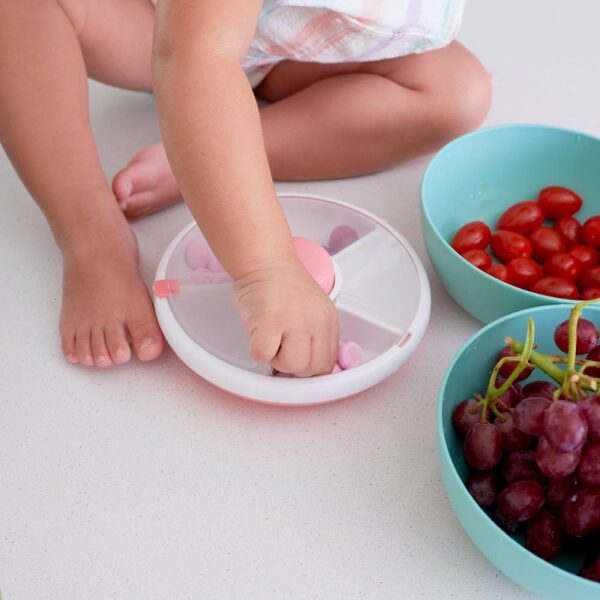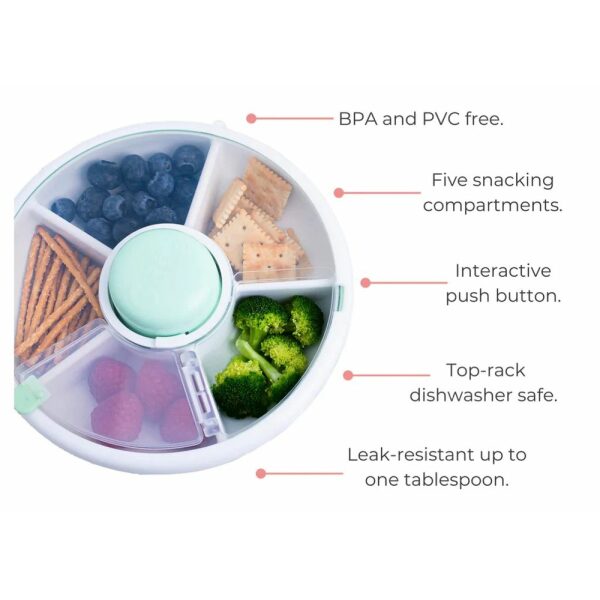 GoBe Small Snack Spinner
$49.95
Brand:

Snack More. Spill Less. Play Happy.
The GoBe Snack Spinner is the only spill resistant snack container that allows your child to choose between five different snacks at once!
A fun way to encourage independence and a healthy relationship with food, and most importantly… have FUN!
With a push of a button on the Gobe Snack Spinner, your child can jump from snack to snack, all while reducing spills and mess.
Who doesn't love less mess to clean!!!!
What can you pack in your GoBe Snack Spinner? It is recommended you pack dry or moist solid foods. Crackers, cut up fruit, nuts, cheese, pretzels! Stay away from snacks with a more liquid consistency like apple sauce, yoghurt etc.
Highlights:
Innovative
Encourages independence
Five compartments
Leak resistant seal
Easy to clean
Features:
Promote independence. Empower your kids to pick their own snacks and manage their portions. The GoBe Snack Spinner teaches them to listen to their body and self-regulate, building fundamental skills to eat healthy throughout their lives.
Develop fine motor skills. An easy press button which cycles through each snack compartment at a time, along with a simple flip lid, helps to develop those fine motor skills.
Contains wet and dry snacks. Offer a variety of tastes and textures without mixing, all conveniently together in an easy to wash container. Snacks will not spill into the next compartment as long as they are a solid consistency, ie, no liquids.
Sustainable alternative. Don't rely on single use snack bags any longer. The GoBe Snack Spinner is easy to pack in a back pack, easy to wash and great at keeping a variety of snacks together in a single container – producing less waste!
Specifications:
15cm diameter, 4cm deep (6 inch diameter, 1.6 inches deep)
Each compartment holds about 1/4 cup of solid food. Eg, one compartment can hold up to five large cut up strawberries.
Materials: Plastic #5, FDA approved and RoHS compliant, BPA, PVC and Phthalate free.
Care: Hand wash or dishwasher safe – top rack only. Do not use in microwave.
Recommended for children aged 2 years and up. School aged children may want to check out the GoBe Large Snack Spinner as it holds twice as much. Or check out the Gobe Lunchbox Spinner!
| | |
| --- | --- |
| Colour | Coral Pink, GoBe Grey, Teal |
| SKU | GOB-SS-S |
Success!
Question Added Successfully
Sort by
This Product have no Question..!