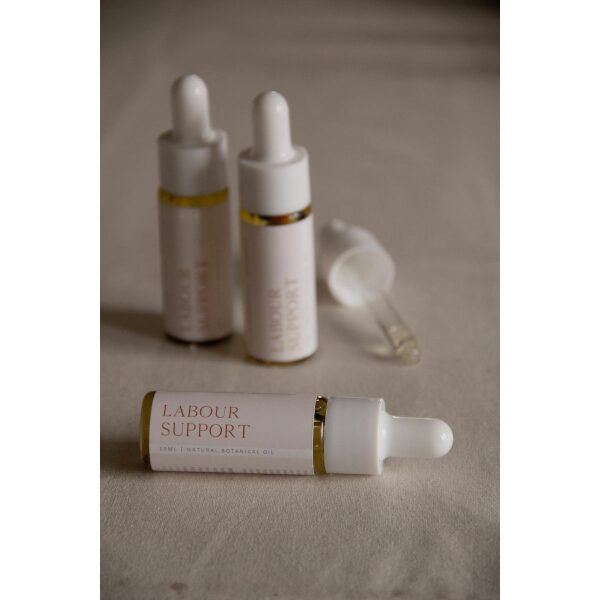 Mama + Me Labour Support Botanical Oil 15ml
$17.00
Brand: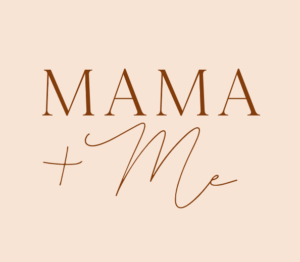 A botanical infused oil designed specifically for natural pain relief, support with relaxation and improved effectiveness of contractions.
Massage around the abdomen, lower back, hips and pelvis area or combine with rubbing into feet and hand palms. Use from the first sign of labour, rea applying every 20min or as needed.
Materials:
15ml Glass Dropper bottle
Ingredients:
100% pure therapeutic grade essential oils of Salvia Sclarea (Clary Sage), Anthemis Nobilis (Roman Chamomile), Boswellia Serrata (Frankincense Oil), Lavandula Angustfolia (Lavender oil) and Jasminum Officinalis (Jasmine Oil) diluted in Caprylic Triglyceride (Coconut) and Simmondsia Chinensis (Jojoba oil) infused with dried Chamomile, Lavender and St Johns Wort with Vitamin E
Properties of Ingredients:
Roman Chamomile (Authemis Nobilis): is an antispasmodic essential oil so it provides a wonderful support for muscular and abdominal pain and cramping in labour. Studies have shown Clary Sage and Roman Chamomile are effective in alleviating pain and the need for use of opioids decreased significantly. It is anti-inflammatory and is also calming which is supportive for periods of rest. Use with caution if you experience asthma or hayfever due to its relationship to ragweed.
Clary Sage (Salvia Sclarea): is an extremely relaxing, euphoric, antispasmodic and analgesic oil making it ideal for labour. Studies have shown it enhances uterine contractions while relieving uterine pain. Aromatherapy and massage have been acknowledged as effective for labour pain, anxiety and overall childbirth satisfaction for labouring woman. Caution must be given with low blood pressure. Avoid use with Pitocin (oxytocin injection for inducing labour) as this can cause uterine hyperstimulation.
Lavender (Lavandula Augustifolia): is the most widely used and studied essential oils. Its wide range of therapeutic properties make it very useful and a popular choice for mothers during labour. Findings indicate lavender as very effective for varying degrees of pain, fear and anxiety during labour. The randomised trial also found that the pain intensity significantly decreased and there were shorter durations between first and second stages of labour in the aromatherapy group to that of the controlled.
Jasmine (Jasminum officinale): is an antidepressant oil helpful for anxiety. It produces a feeling of inner strength, helpful for building confidence and enhancing contractions. In Multiple clinical case studies abdominal massage with jasmine has enhanced labour progression and overall pain relief.
Frankincense Oil: Slows and deepens breathing so it is useful to aid with hypnobirthing techniques. Perfect for a fast or panicky labour as it can help ground and centre. It is a deeply meditative oil so can really help create a sacred space for birthing.
St Johns Wort: may be used for nerve pain (neuralgia), anxiety, and tension. It may also aid in weakness, stress, irritability, and sleeping issues (insomnia). It's also claimed to ease the pain due to some conditions. These include sciatica, rheumatoid arthritis, and menstruation.
Coconut Oil: Highly Moisturising that slows the loss of water from the skin by forming a barrier on the skin's surface. Coconut oil is majoritively made up of saturated fats that have a multitude of benefits for our skin's defensive barrier function. The fats and essential amino acids in coconut oil help the barrier of our skin to remain strong, moisturised and looking great!
Jojoba Oil: Jojoba is full of nutrients like Vitamin E and B, as well as antioxidants and minerals like chromium, copper, and zinc, which all nourish and protect skin. Organic, cold-pressed, Jojoba Oil has the highest level of antioxidants and nutrients. It is deeply hydrating and provides a substantial long-acting layer of moisture.
Vitamin E Oil: Applying vitamin E to your skin helps protect delicate skin from damage due to its antioxidant properties. It enhances moisturisation so It's also extremely hydrating – it's both a 'humectant' and an 'emollient' – so it helps your skin absorb water and traps it within the skin too.
Aroma Therapy Safety Guidelines:
Avoid use until full term.
Avoid aromatherapy with epilepsy, high-risk pregnancies, liver or renal disease, preeclampsia, eclampsia, placenta previa and reduced fetal movements.
Exercise extra caution with breech, diabetes, asthma, allergies, hypertension, hypotension, bleeding disorders, history of miscarriage, hemorrhage and allergies to plants or aromatics. Consult your doctor before use in these cases.
| | |
| --- | --- |
| Weight | 0.00000000 kg |
| ProductID | 37922 |
| SKU | LSBO |
Success!
Question Added Successfully
Sort by
This Product have no Question..!