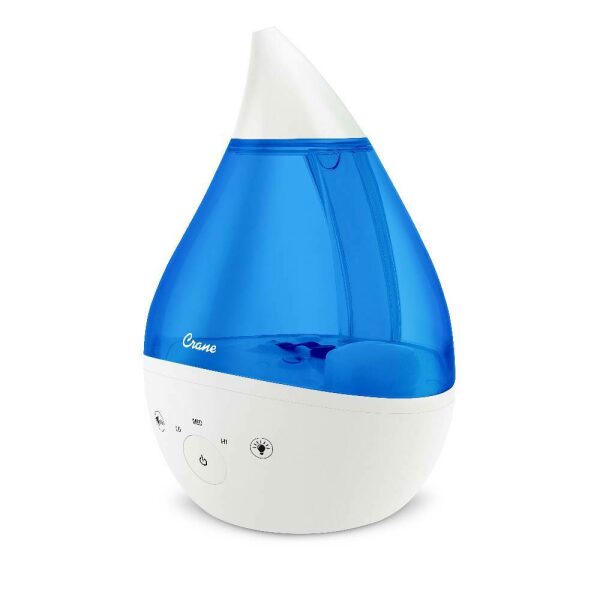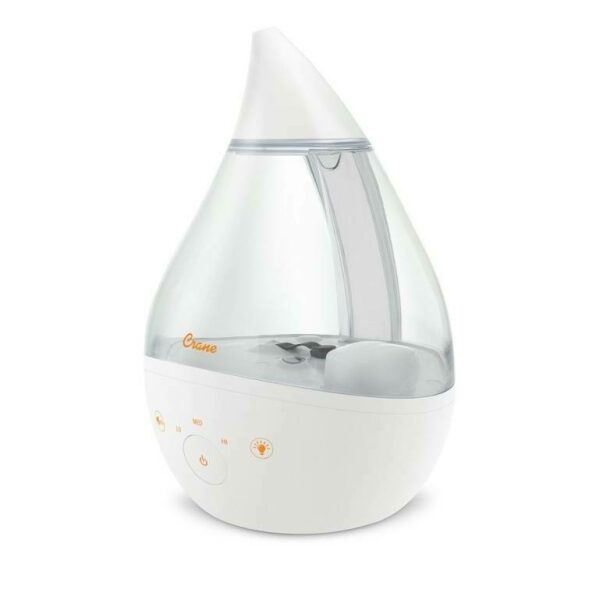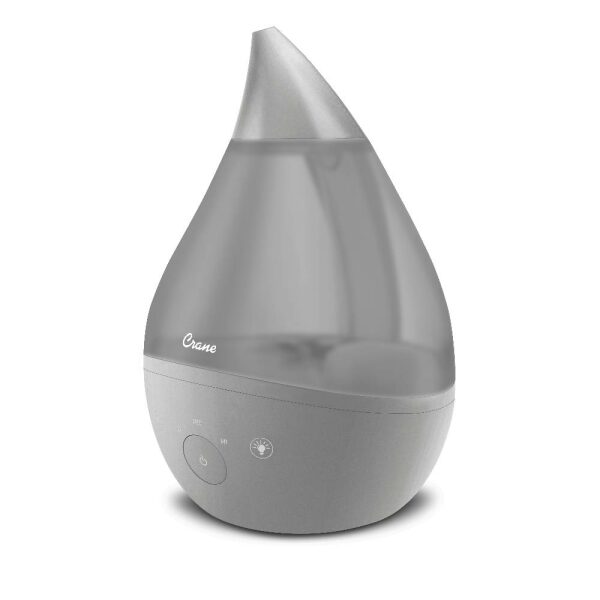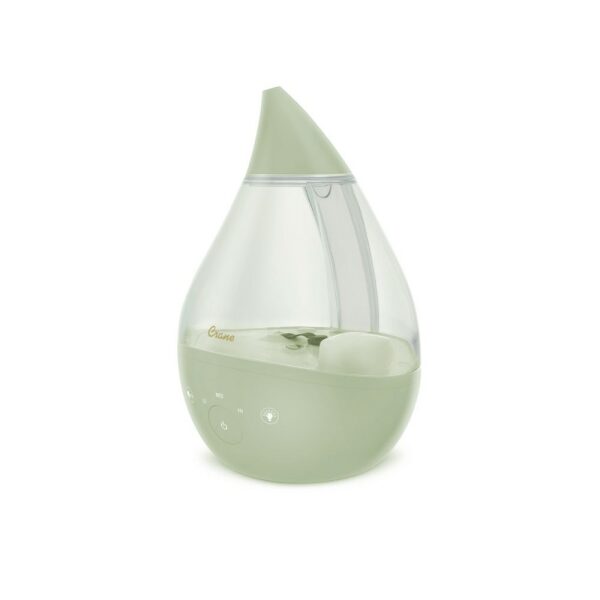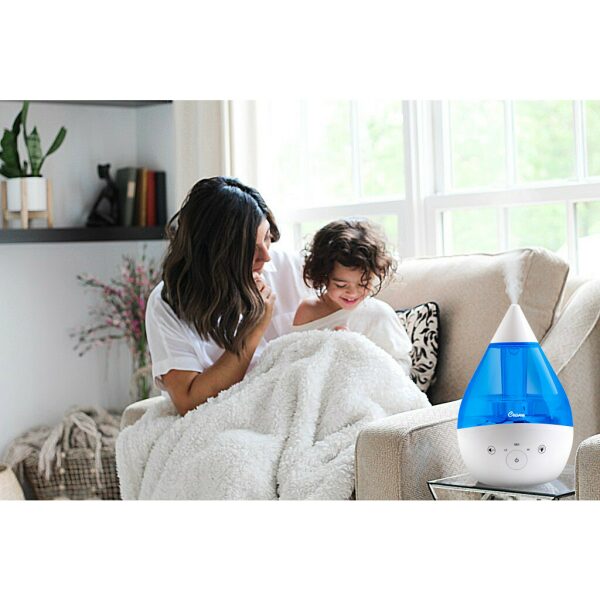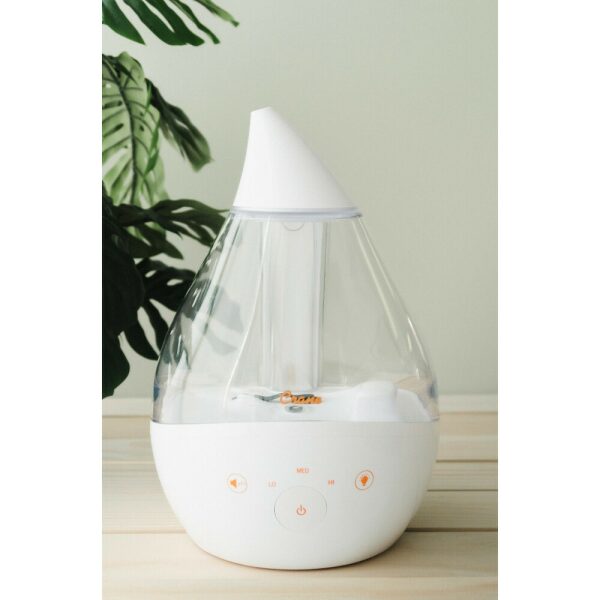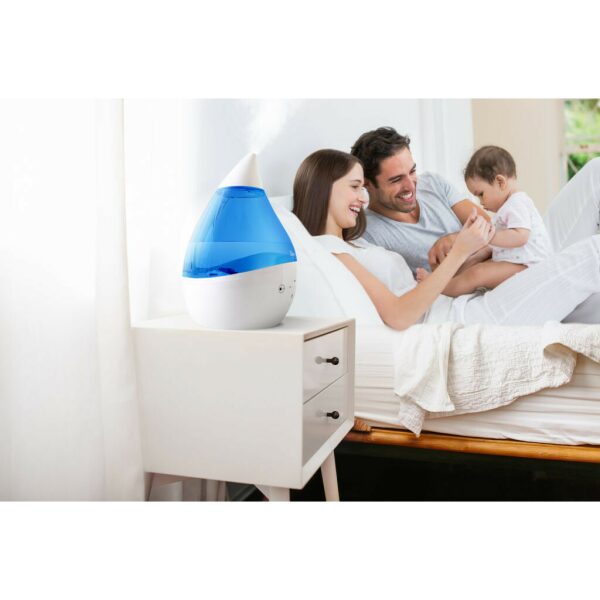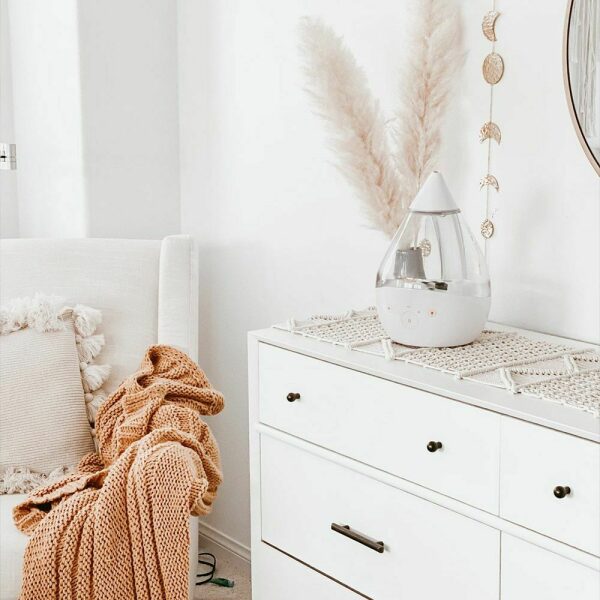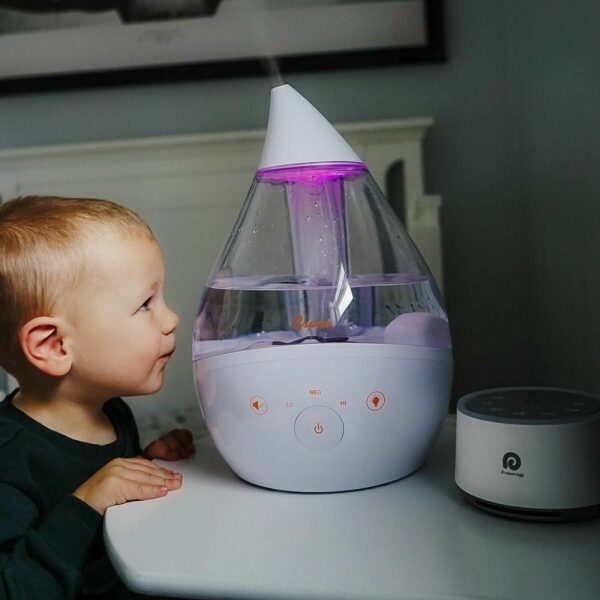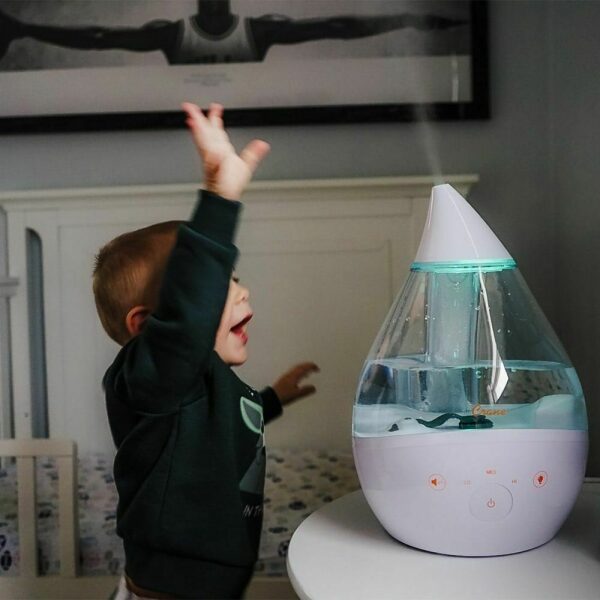 Crane 4 in 1 Top Fill Drop Humidifier w/ Sound Machine
$149.95
Brand:

4 in 1 Humidifier by Crane
The 4-in-1 Top Fill Drop Cool Mist Humidifier with Sound Machine from Crane has some amazing features!
Including: Top fill design, in-built sound machine, a vapour pad tray and a night light!
This humidifier can be used by parents looking for natural alternatives to cough medicine and other croup, colds and cough remedies, as it increases the moisture in the air. A Crane Humidifier can be used with persistent dry coughs and congestion from newborn babies right through to toddlers and adults.
If your child is coughing at night, you can leave the humidifier running all night as it is whisper quiet. Our humidifier reviews show that parents that have a child with cough and cold symptoms or congestion are finding this to be a best buy for a baby humidifier or child's vaporiser.
Croup in children, and coughing up phlegm or mucus are difficult to deal with, as they can disrupt a baby's sleep, however a Crane humidifier can be used in all these situations.
Many doctors recommend cool mist humidifiers.
If your child has asthma or a breathing condition we suggest checking with your GP or a health professional to see if a humidifier or vaporiser would be suitable to use.
Features:
Top fill – For easy filling and easy cleaning. You can place your hand inside of the tank to thoroughly clean and disinfect.  No hard to reach places which will help to eliminate bacteria growth
Sound machine – You read right! Your humidifier comes with 3 sound options to help create a soothing sleep environment. White noise, rain and ocean waves. Tap the sound icon to cycle through different sounds. Press and hold the icon to set volume
Vapour pad tray – An improved design now allows you to use a Crane Vapour Pad in Menthol or Lavender
Essential oils – You are now able to add your own essential oils! Essential Oils need to be added to the vapour pad in order to work with this unit
Night light – A colour changing night light – Simply tap the night light icon for steady Red sleep support light, tap for colour changing function – this will change the light colour every 10 seconds, tap again to set the current light colour or tap again to turn off
Great for Medium to Large rooms – Covers an area of around 46 sq meters
Detachable cord – for easy cleaning and storage
Variable output settings – No matter the humidity level you would like to achieve this machine has got you covered. It offers variable output settings and an adjustable 360° mist lid making it easy to send the mist in any direction
Whisper quiet – Crane's drop humidifier runs whisper quiet which makes it the perfect option for light sleepers, kids, and especially babies. Please note it does have a motor so they are quiet not silent
Reduce bacteria growth – This humidifier is made with clean control anti-microbial material which reduces mold and bacteria growth by up to 99.96%
Large tank – The tank can hold up to 3.75L
24 hour run time – The Drop humidifier runs up to 24 hours, so you don't have to worry about it turning off through the night. It also is equipped with an automatic shut-off safety feature that turns the unit off when the water runs out
Ability to use only one function at a time, or a combination of some or all functions
Mode indicator lights switch off approximately 20 seconds after selection
| | |
| --- | --- |
| Colour | Blue/White, Clear, Grey, Sage |
| SKU | CR-UHD-2-0 |
Success!
Question Added Successfully
Sort by
Hi there, i would like to know if you have in store in Christchurch Central this Crane humidifier 4 in 1 in clear colour to collect. Thanks, Priscila.

Hi Priscila, they have it in the grey, but can also order one in for you if you give them a call. Here is their contact information here: 03 421 3243. Hope that helps

Question by : Priscila Olher on Sep 25, 2023 12:29:55 PM