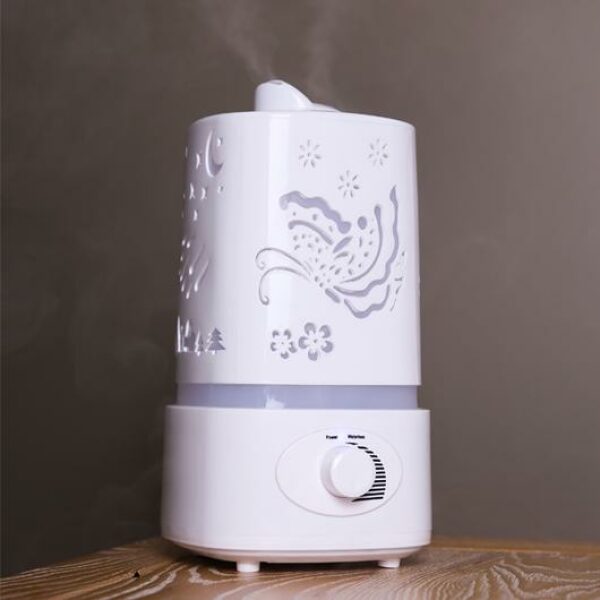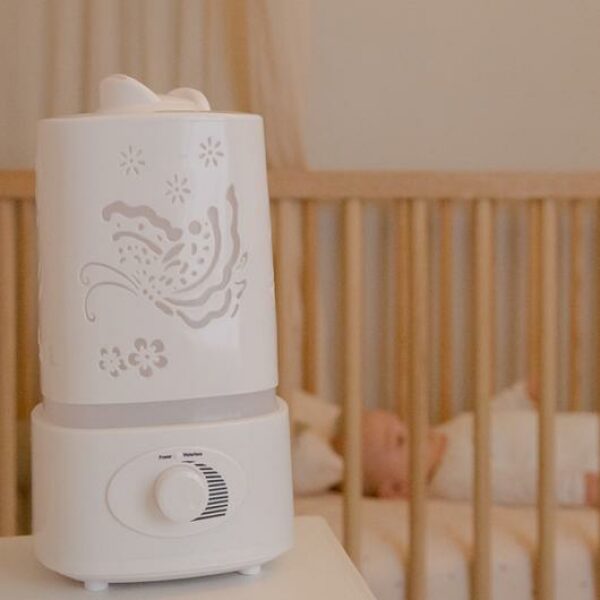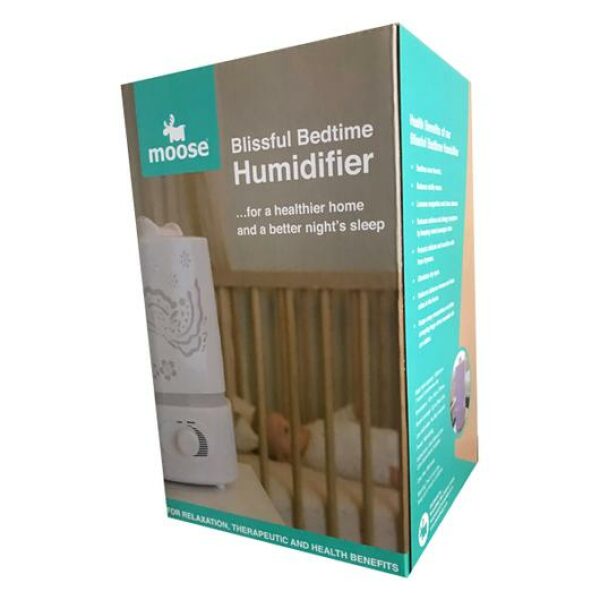 MooseBaby Blissful Bedtime Humidifier & Nightlight
$79.99
Brand: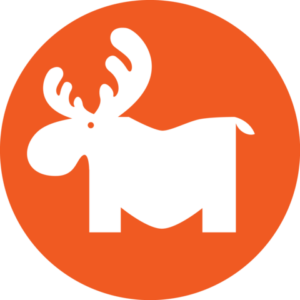 Humidifier by Moosebaby
…for a healthier home and a better night's sleep
Winter air is dry air and viruses love dry air. Studies show that maintaining a comfortable humidity level in your home can significantly reduce the number of airborne viruses.
If you catch a cold then relieve a stuffed up nose by placing a few drops of eucalyptus in the water in your humidifier. To reduce coughing, bronchial congestion and sore throats add a combination of eucalyptus and tea tree essential oils to your humidifier and …….. breathe.
Summer is pollen season….by having a well-balanced level of humidity in the air, you can keep your nasal passages clear of mucus. Having clear nasal passages means that your body has an easier time purging any allergens you are exposed to on a day-to-day basis.
In the Summer, add peppermint, lemon and eucalyptus oil to your humidifier to ward off mosquitoes and other annoying bugs.
Features:
Soothes sore throats.
Reduces stuffy noses.
Loosens congestion and clears sinuses.
Reduces asthma and allergy symptoms by keeping nasal passages clear.
Protects delicate and sensitive skin from dryness.
Alleviates dry eyes.
Reduces airborne viruses and dust mites in the home.
Keeps away mosquitoes and other annoying bugs when essential oils are added.
Does not contain hot water so it's safe for babies and children.
Essential oils can be added for relaxation and therapeutic benefits.
Adjustable mist output.
Gives you 7 hours of continuous mist.
Automatically switches off when the water runs out.
Uses less electricity than warm mist humidifiers.
Super quiet.
Your little one can enjoy five colour changing gentle LED lights and four different designs.
Water tank capacity: 1500mls or 7 hours of continuous use
Power: mains/plug
Adjustable mist output
Cold water.
No filter required.
Dimensions: 170 x 160 x 275mm.
One year warranty from date of purchase.
| | |
| --- | --- |
| Weight | 0.00000000 kg |
| ProductID | 36596 |
| SKU | MBH-1 |
Success!
Question Added Successfully
Sort by
Cleaning of Moosebaby Humidifier

Hi Jaime, thank you for your enquiry, I would try running it with a mixture of white vinegar and water this will clean out any residue and build up. We hope this helps. If you follow the link https://www.babyonthemove.co.nz/store-locations/ this will take you to our online store finder. Here you can find contact details for your nearest Baby On The Move Store where one of our team experts will be happy to assist you in your product search and help answer any further questions you may have.

Question by : Jaime Ormsby on Sep 9, 2019 04:48:27 PM