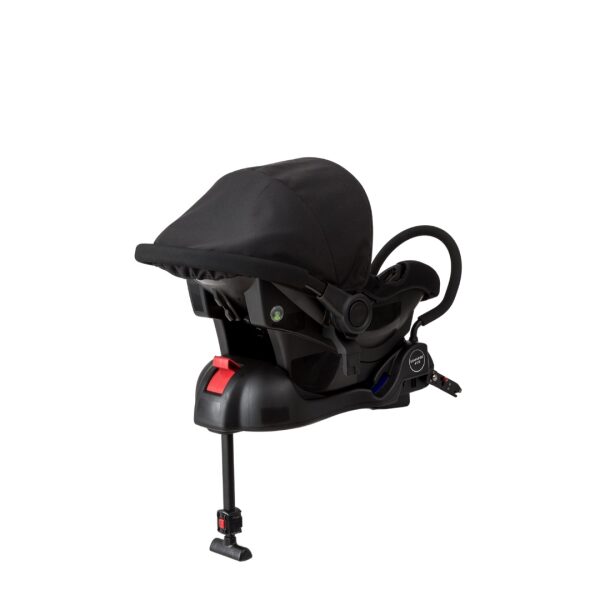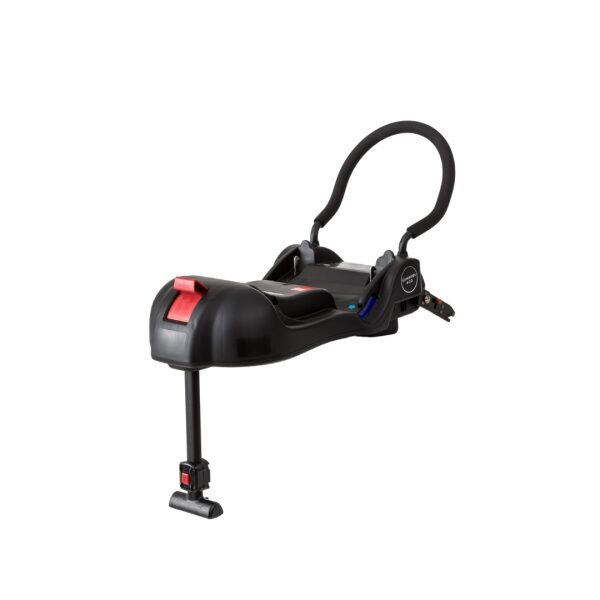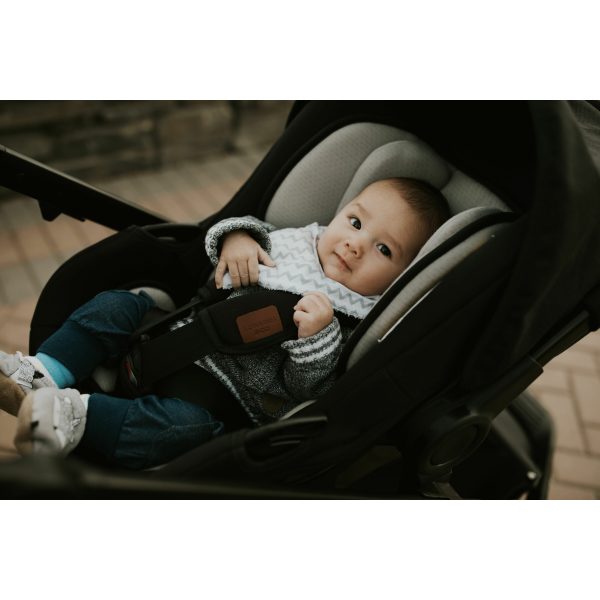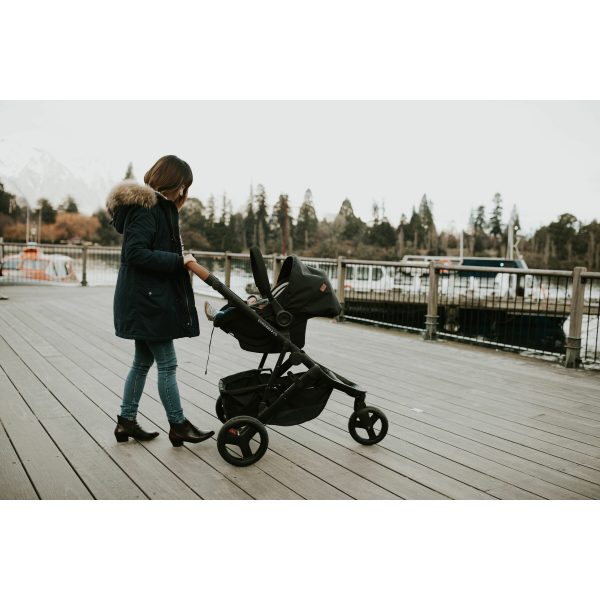 Edwards & Co Avery Capsule & Base Combo
$418.00
Brand:

Infant Capsule by Edwards & Co
The Avery Car Seat is an intelligent car seat system that secures to your Edwards & Co Capsule Base in the car, as well as well as the Oscar Mx, quickly and simply.
It can also be installed to a vehicle using the 3 point seat belt without the base – making it great for travelling. Avery connects to the Oscar Mx stroller without the need for adapters. The Avery Car Seat Capsule is designed with safety in mind and is a convenient transport solution for your precious cargo.
Features:
Designed for Growth – Suitable from newborn to 13kgs (12 –15 months)
Designed for Safety – The Avery Capsule is tested and certified to ECER044/04. 5 Point harness and hardware designed in Sweden by a specialist harness manufacturer.
Superbly easy to install with the Avery Base's ISOFIX or seat belt install system.
Designed for Travel – This capsule can be installed in the car with or without the Averybase, making it ideal for families on the go. Weighing only 3.75kg, this lightweight car seat is easy to carry and move about.
Designed for Comfort – The ergonomic newborn insert with removable head hugger is included with your capsule to keep your baby comfortable at every stage.
Designed for Everyday – The UPF50+ canopy ensures your baby is protected no matter the weather.
Designed for Memory – The unique memory adapter design means you can add or remove Avery effortlessly from the Oscar Mx with a push of a button.
In the box: Product includes harness pads, lumbar pads, newborn liner with head support, canopy, crotch buckle cover and instruction manual. Base includes stabiliser bar, seat belt tension locking clamp & instruction manual.
Infant Capsule Base by Edwards & Co
A multi-functional base, the Avery Car Seat Base connects to the Edwards & Co Avery Car Seat or Edwards & Co Capsule – allowing you to take your baby in and out in the car easily. The Capsule Base can be installed using ISOFIX, or with a regular seat belt and belt tensioner. Once fitted, the base unit is left in the car, ready for use.
Features:
Belt fix or ISOFIX
Refer to your vehicle's instruction manual for more information on its ISOFIX system
Capsule and base approved to ECE44/04 STD for up to 13kgs (12-15 months)
Weight
0.00000000 kg
Product Weight

Capsule weight: 3.75 kg
Base weight: 5 kg
Total weight: 8.75 kg

Product Depth

63 cm

Product Width

43 cm

Product Height

30 cm

Isofix

Yes

Seat Belt System

3 point seat belt or lap belt

Forward Facing

No

Rearward Facing

Yes

European Standard (E)

Yes

Install Without Base

Yes

Side-Impact Protection

Yes

Energy-Absorbent Foam

Yes

Expiry Date

7 years from date of purchase if registered through Edwards & Co. If not registered then 7 years from date of manufacture.

Manufacture Warranty

2 years

Age Range

Newborn to 10-14 months

Weight Range

Newborn to 13kgs

Travel System Compatible

Yes (with Oscar MX)

Harness

5 point harness

ProductID

37142

SKU
AVERYCOMBO
Please note: peak season 20% price increase applies from 1st December – 8th February. If the pick up date or return date lands in this period, 20% applies. Outside of these dates, standard pricing will apply.
1 DAY - 1 WEEK

$

50.00
EXTRA WEEK

$

25.00
1 MONTH

$

80.00
3 MONTHS

$

150.00
6 MONTHS

$

180.00
Success!
Question Added Successfully
Sort by
Whats the Material ?

Hi just wondering what the material is on this carseat avery and base combo carseat thanks

Hi Ruby, thank you for yoru inquiry, the fabric is made from Bamboo & Polyester. We hope this helps. if you follow the link https://www.babyonthemove.co.nz/store-locations/ this will take you to our online store finder. Here you can find contact details for your nearest Baby On The Move Store where one of our team experts will be happy to assist you in your product search and help answer any further questions you may have.

Question by : Ruby on Dec 2, 2019 10:52:08 PM

Can you wash the fabric?

Hi Erica, Thank you for your inquiry, the Edwards & Co capsule will have specific instructions for washing the covers in the manual. We hope this helps. if you follow the link https://www.babyonthemove.co.nz/store-locations/ this will take you to our online store finder. Here you can find contact details for your nearest Baby On The Move Store where one of our team experts will be happy to assist you in your product search and help answer any further questions you may have.

Question by : Erica McGeorge on Jun 4, 2020 05:27:37 PM

Is my capsule and base ment to make a noise like something\'s loose internally? Only when driving and hit a bump it makes a noise like something is loose.

Hi there, can you please email a video if possible to info@babyonthemove.co.nz and we will get this looked into. Thanks Stace

Question by : Sarah on Nov 19, 2021 01:36:50 PM

Hi, can this be used on the mountain buggy pram?

Hi there, The Avery capsule can only be used with the Edwards & Co Oscar buggy. I hope this helps - Stace

Question by : shelleyflynn22@gmail.com on Nov 23, 2021 11:01:06 AM

Hi. Does the hire include the newborn insert cushion?

Hi there, thank you for your inquiru, the Newborn insert for the capsule is included with this hire. I hope this helps - Stace

Question by : Caryn on Mar 9, 2022 10:38:34 AM

I have emailed regarding hiring a capsule for my trip to Auckland at the end of the week but i have not had a response. Could I please have someone contact me via email so I can organise the capsule and base hire for a total of a month. If non is available, please advise so I can look elsewhere. That would be greatly appreciated. Thanks

Hi Sue, I have forwarded this onto one of our Auckland stores, hopefully they will be in touch today, otherwise please give the central store a call on 06 361 5050 - Thanks Stace

Question by : Sue on Jun 22, 2022 10:15:12 AM