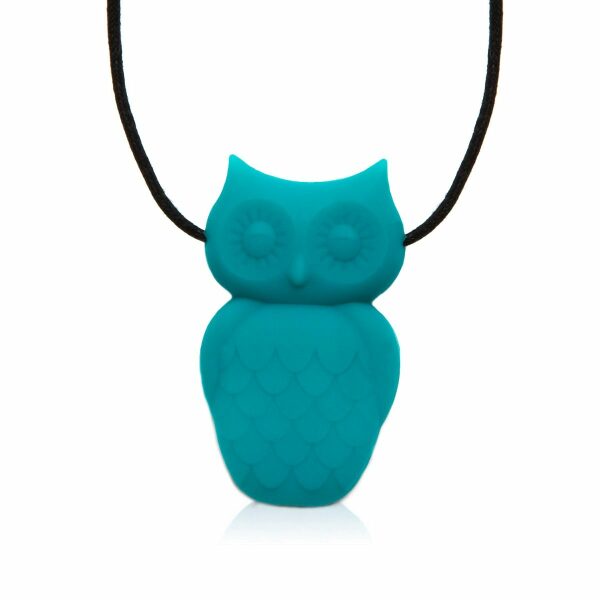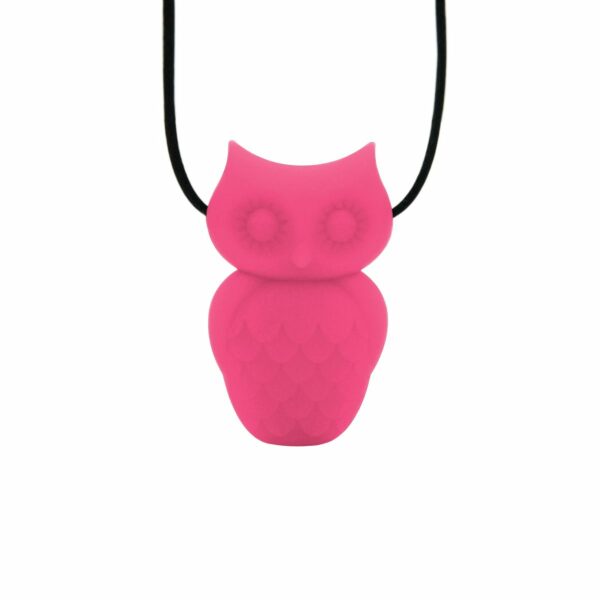 Jellystone Designs Owl Pendant
$18.00
Brand:

Teething Necklace by Jellystone Designs
A whimsical, fun design!
This Owl chew pendant is a kind and constant friend who can support your child when big feelings threaten to derail their day.
Looking just like a sweet pendant, this wise owl is a discrete chew necklace that can provide your child with essential oral input to calm their nervous system and help to control their emotions.
Occupational Therapists recommend our safe and fun silicone pendants to help regulate big feelings and by encouraging your child to take their Owl with them, you can support their developing independence.
Made from BPA-free, 100% non-toxic, food-grade silicone, this soft and smooth owl is beautifully tactile and comfortable for little mouths, strong enough to withstand their chewing and super simple to keep hygienically clean.
Features:
Chew pendant is 100% food grade silicone
100% non-toxic: bpa-free, phthalates-free, cadmium-free, lead-free
Pendant Size: W 3.2cm x H 5.5cm x D 1.4cm
Necklace Hang Length: Approx. 84cm
Jellystone Designs Customised Safety Clasp – separates easily when gently tugged
The Owl Pendant can be washed with warm soapy water or wiped with a damp cloth.
Due to vast range of needs and the diversity of the spectrum, these products may not be suitable for all children. Please use your own discretion and use under adult supervision at all times. These jewellery pieces are not indestructible and therefore will need to be monitored and replaced if damaged. The time frame in which this occurs will be faster with more aggressive chewers. Please also note that children with fully developed teeth or aggressive biters may be able to damage Jellystone Designs products, therefore adult supervision is advised.
| | |
| --- | --- |
| Colour | Fuchsia Bubblegum, Turquoise Baja Green |
| SKU | JS751/JS752 |
Success!
Question Added Successfully
Sort by
This Product have no Question..!