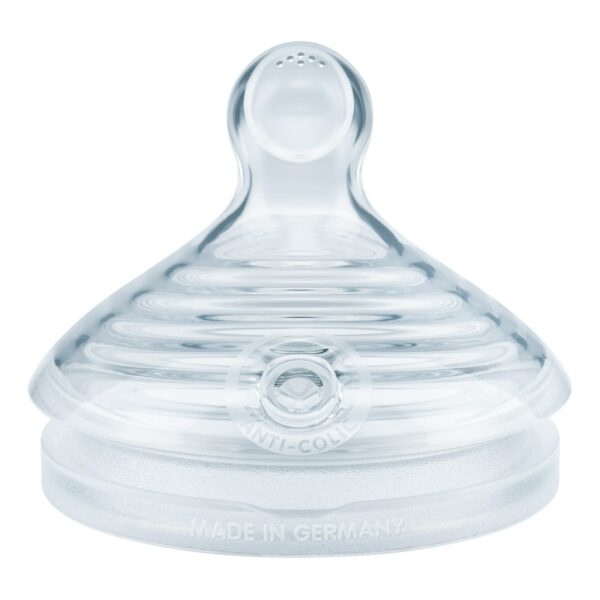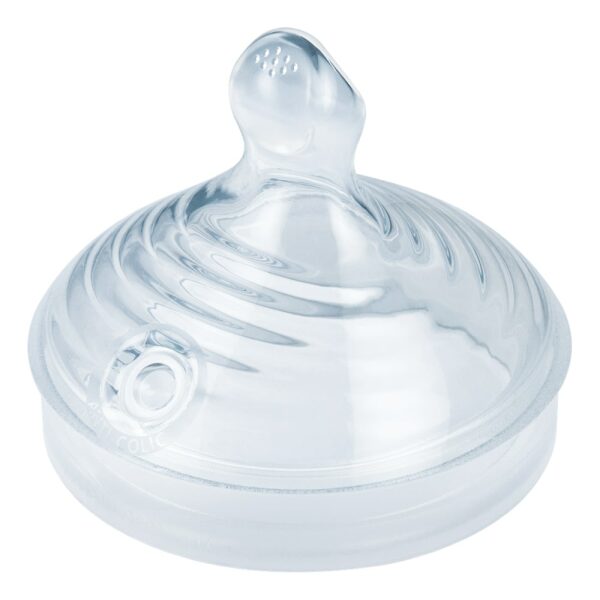 NUK Nature Sense Teats 6-18mths Small 3-hole – 2pk
$14.99
Brand: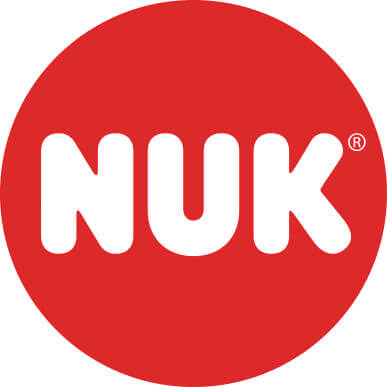 NUK Nature Sense Teat, Silicone Teat Similar to a Nipple, BPA-free, 2 per Pack
NUK Nature Sense teat: the familiar feeling that your baby loves
Especially in the first months of life, we pay particular attention to our babies. Feeding is an important aspect of this and especially the changeover from breastfeeding to bottle-feeding can often present parents with a little challenge. To support you in this sensitive phase, we have let ourselves be inspired by nature and have developed a teat that is as close to a breastfeeding parent's breast as never before: the NUK Nature Sense Teat! This innovation, which has several tiny openings instead of just one hole, ensures a smooth and natural flow for your baby. This way your little one feels completely safe and secure and, as a result, can accept the bottle more easily.
Inspired by nature: what makes this teat so special
No matter whether you would like to supplement a feed or stop breastfeeding – many babies find it difficult to get used to a bottle. This is exactly when the NUK Nature Sense Teat comes into play: along with its several tiny openings, which, like the milk ducts of a breastfeeding parent's breast, ensure a smooth and natural flow, the teat has an extra-wide and flexible lip rest that lets your baby latch on naturally. The innovative anti-colic vent makes it possible to drink as if from the breast without a pause and this helps to prevent your baby swallowing air. We also turned to the example set by nature with the extra-soft tip of the teat, which is particularly flexible and adapts itself to the mouth in a way similar to a nipple.
This teat gives much pleasure when bottle feeding not only to your offspring, but also to you. In fact, the complete family can profit from this product development with its sense of nature. The closeness a parent feels when breastfeeding their baby no longer has to be just for them – with the NUK Nature Sense Teat, other parents, siblings, grandparents and friends can all share this close feeling when they bottle feed, while the parent can be treated to a relaxed break.
The perfect combination: Nature Sense Teat and Baby Bottle
The teat, which is rated and recommended by parents, midwives and paediatricians, is available with three different numbers of openings (S, M and L) – right for breast milk and up to thicker liquids. As your baby grows, you just need to take the larger teat from our range. The sizes of the teats for babies from 0-6 months and 6-18 months can easily and simply be changed. The combination of the NUK Nature Sense Teat and its matching NUK Nature Sense Baby Bottle are simply an unbeatable team. With nature's help and our own inspiration, bottle feeding has never been so simple. Be one step ahead and convince yourself!
Features:
Several tiny openings modelled on a breastfeeding parent's breast give an optimal, smooth and natural flow
Wide, flexible lip rest with extra-soft teat tip similar to a breastfeeding parent's nipple
Innovative anti-colic vent helps prevent air being swallowed
For children aged 6-18 months, S (3 tiny openings for Breast Milk, Water, Tea).
Fits all NUK Nature Sense Baby Bottles, BPA-free
Carefully read warnings and instructions inside. Please retain product information and article/ LOT no. for future use. NUK Nature Sense accessories match in their corresponding range only.
Success!
Question Added Successfully
Sort by
This Product have no Question..!