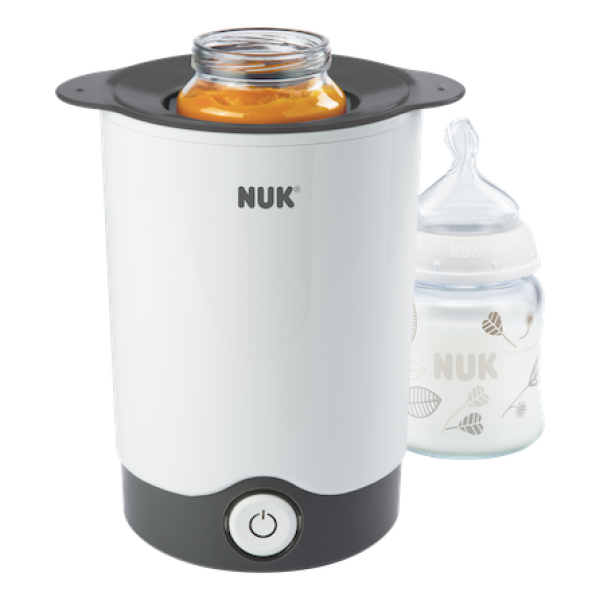 NUK Thermo Express Electric Bottle Warmer
$99.99
Brand: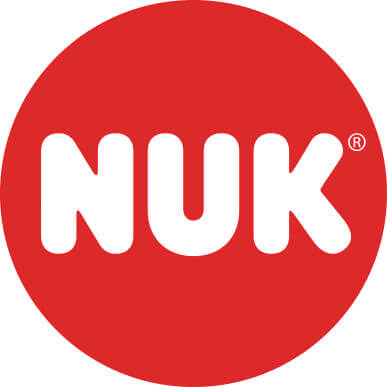 Bottle Warmer by NUK
The NUK Thermo Express Bottle Warmer is both space-saving and light while offering maximal safety.
It has overheating protection and automatically switches off after warming up –this helps protects the environment at the same time. The separate basket serves as a glass jar holder, with which baby bottles and baby food jars can easily be put into the appliance and taken out again, making the bottle warmer easy to clean.
Features:
Warms baby food very quickly and gently with steam in just 90 Seconds*
Easy to check with an indicator light that is on during the warming phase
Switches off automatically at the end of the warming phase
Maximal safety thanks to overheating protection
With practical basket for removing glass jars and bottles easilyMaintenance:
• The NUK Thermo Express Bottle Warmer should be regularly descaled to ensure that it functions properly
• Please ensure that the water level does not go below 11 ml, otherwise the baby food will not be properly warmedPlease note:
*This appliance is not suitable for PE bottles or breast milk bags.
Technical Data: 220-240 Volt, 500 Watt.

* From room to drinking temperature –120 ml fluid heated in a 240 ml bottle.
| | |
| --- | --- |
| Weight | 0.00000000 kg |
| ProductID | 35932 |
| SKU | 5560409 |
Success!
Question Added Successfully
Sort by
Compatibility with other brands bottles

Is this warmer compatible with other brands glass bottles like Avent?

Hi Misa, yes, it is compatible with other brand bottles including Avent. We hope that helps.

Question by : Misa on May 14, 2020 08:59:19 AM

Nuk bottle warmer

Can you use different types of bottles in the nuk bottle warmer or does it just have to be a nuk bottle?

Hi Kayla, thank you for your inquiry, the NUk Thermo Warmer is suitable for most 240ml bottles however this appliance is not suitable for PE bottles or breast milk bags. We hope this helps. If you follow the link https://www.babyonthemove.co.nz/store-locations/ this will take you to our online store finder. Here you can find contact details for your nearest Baby On The Move Store where one of our team experts will be happy to assist you in your product search and help answer any further questions you may have.

Question by : Kayla on Sep 2, 2020 11:08:12 PM

Is this compatible with Dr browns plastic bottles?

Hi Carrie, thank you for your inquiry, You can use any bottles in this warmer that are up to 7.2cm in diameter, and are suitable to take up to 100 degrees. We hope this helps. if you follow the link https://www.babyonthemove.co.nz/store-locations/ this will take you to our online store finder. Here you can find contact details for your nearest Baby On The Move Store where one of our team experts will be happy to assist you in your product search and help answer any further questions you may have.

Question by : Carrie Simpson on Sep 10, 2020 03:08:09 PM

Is this a portable warmer or do you need a PowerPoint for usage?

Hi there, yes this does have a power outlet so isn't portable as such. I hope this helps - Stace

Question by : Shiree on Nov 19, 2021 12:05:00 PM

Hi there does this bottle warmer have a plug or is it portable?

HI there, yes it does take a plug. We hope this helps - Stace

Question by : Danica on Jan 25, 2022 11:34:24 AM

Is this bottle warmer portable please

Hi There,Thank you for your inquiry, this bottle warmer is not portable as it is a plug in device. I hope this helps.

Question by : Keelz on May 4, 2023 12:02:37 PM