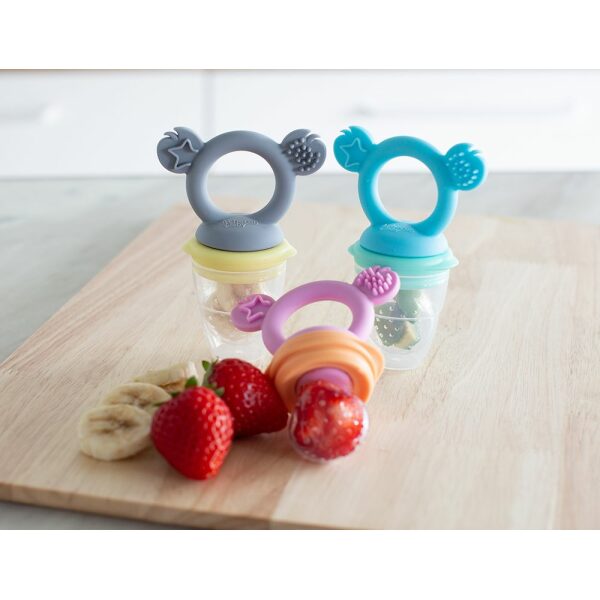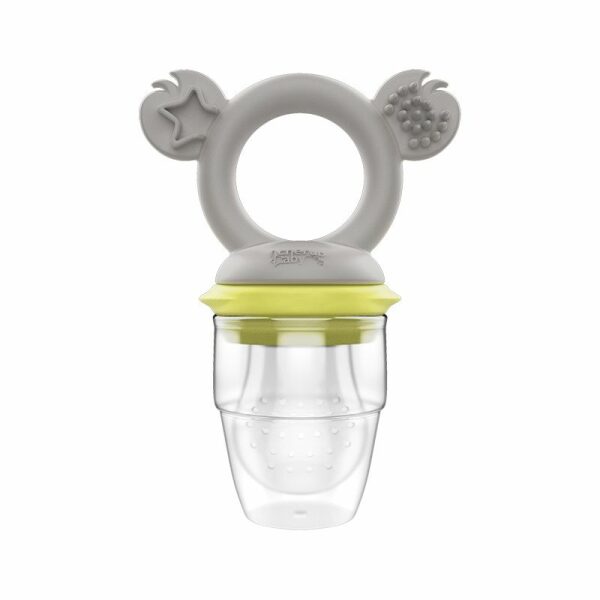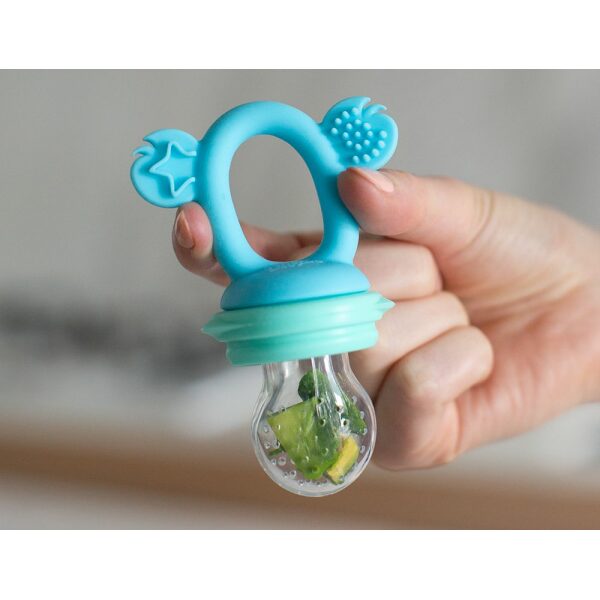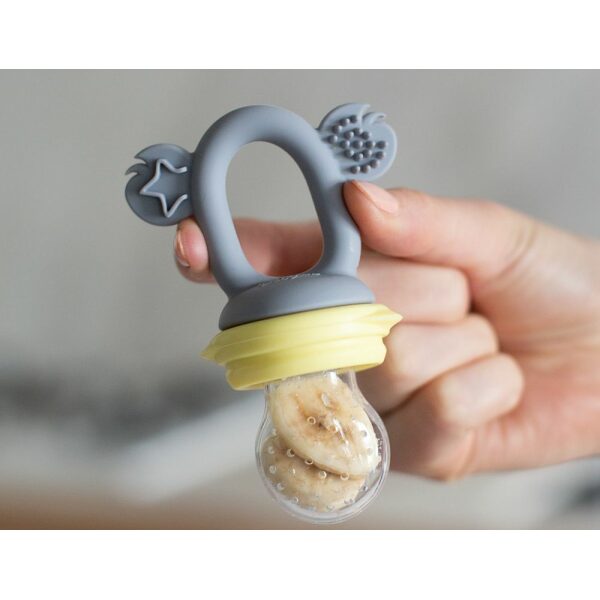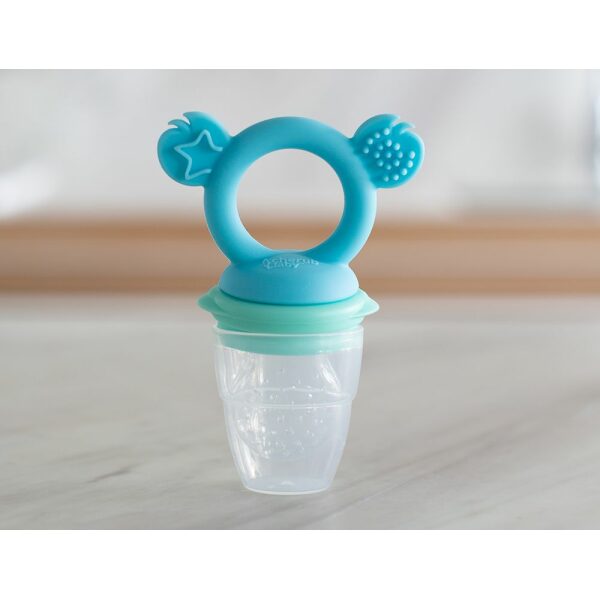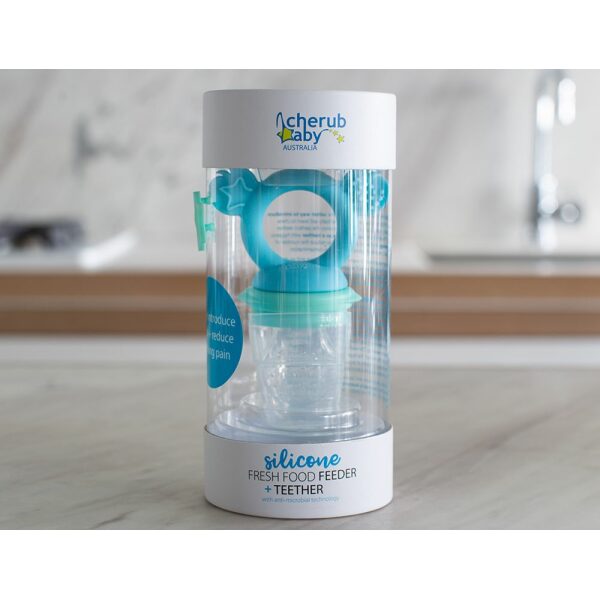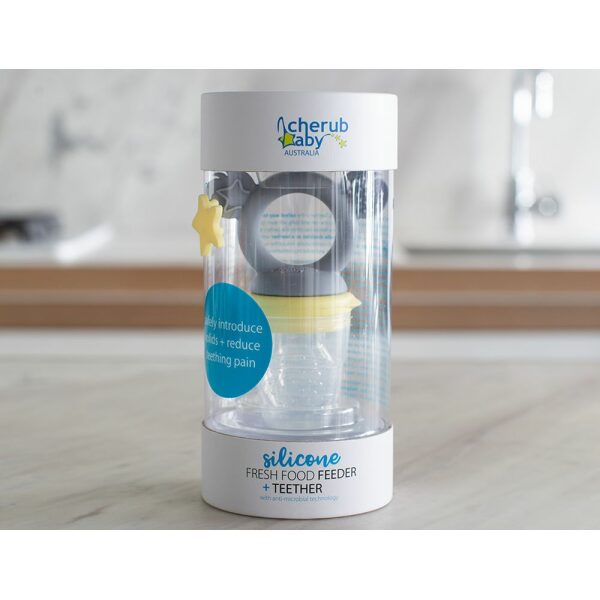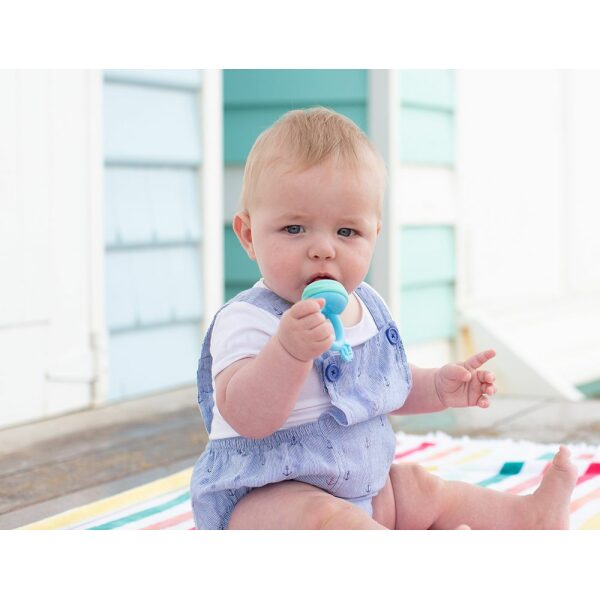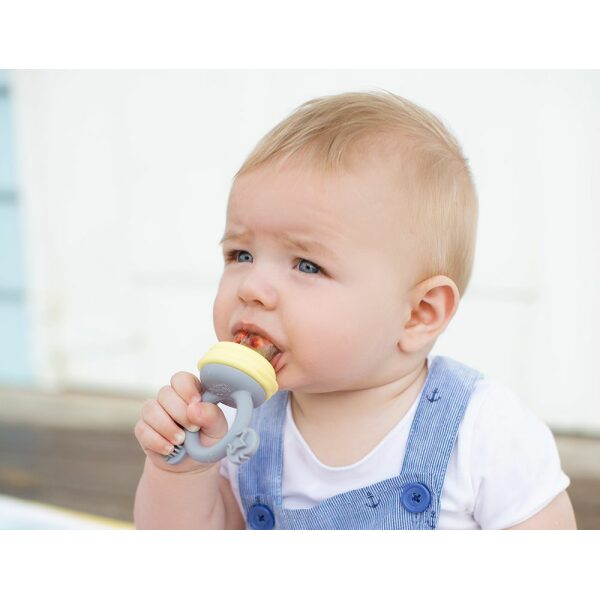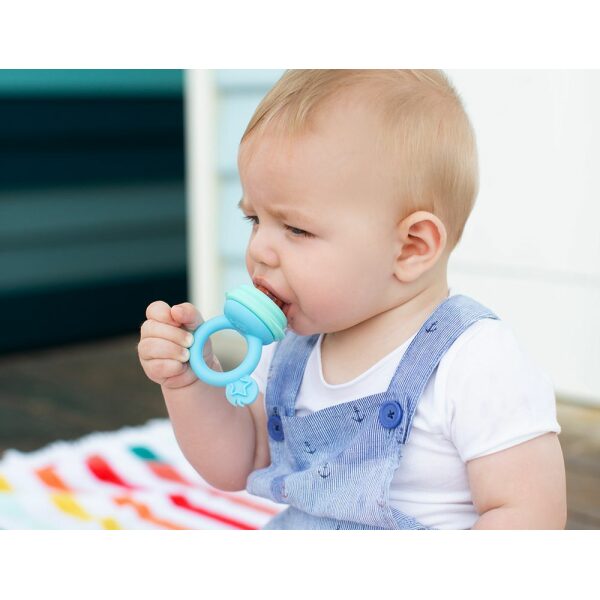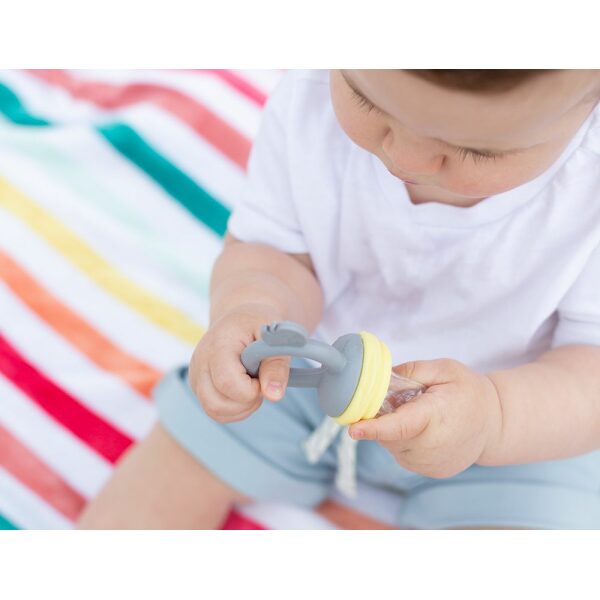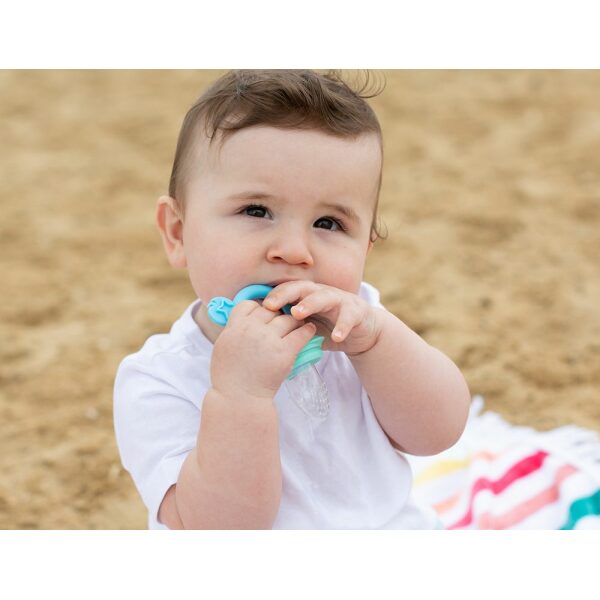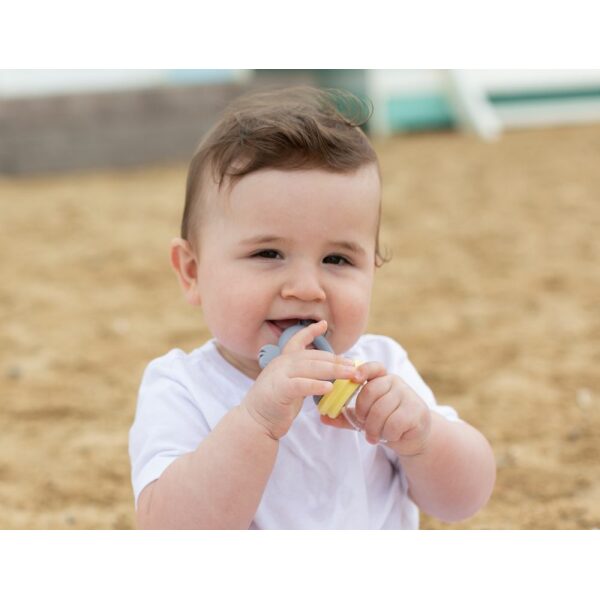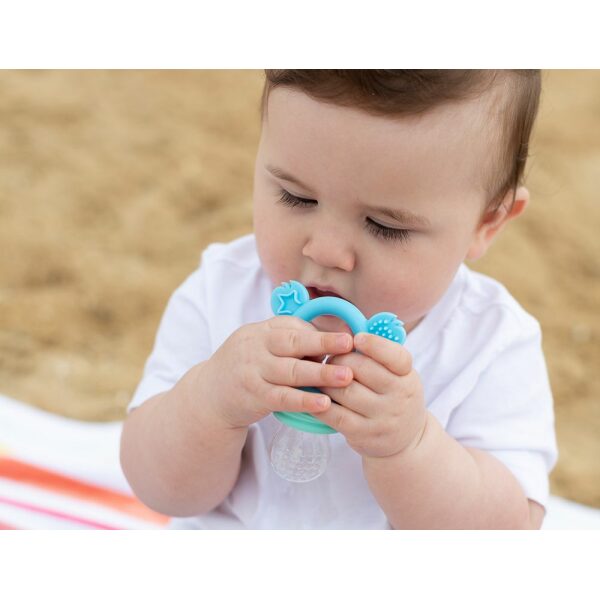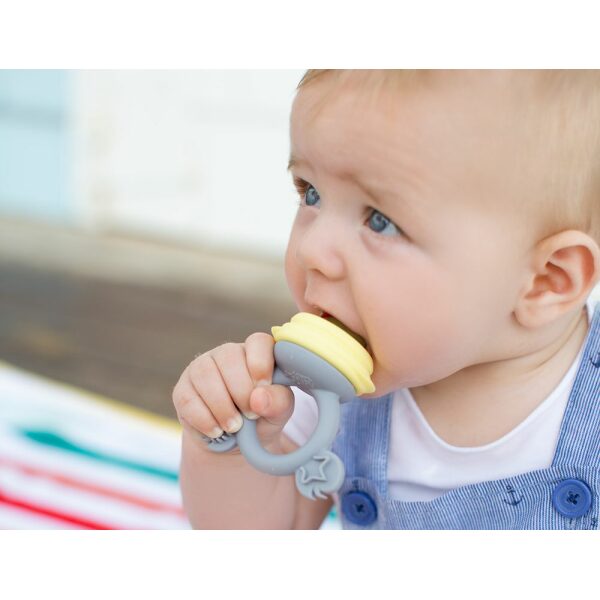 Cherub Baby Silicone Fresh Food Feeder & Tether
$28.00
Brand: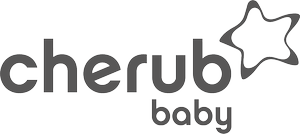 Baby Feeder & Teether by Baby Jack
A Fresh Food Feeder and Teether so that you can feel reassured and confident that Bub is happily experiencing different flavours and textures safely.
Made from the highest quality food grade stain resistant silicone and Incorporating an anti-microbial coating that reduces microbes on the surface, our feeder and teether is safer and more hygienic than other models.
Simply place vegetables, fruit and even meats into the pure silicone pouch of Cherub Baby's Fresh Food Feeder and Teether and seal tight. When your little one has finished you can simply pop all the parts in the dishwasher to re-emerge brand new and sparkling clean.
Bub will love the independence as they can easily hold the flexible ergonomic handle of the feeder and chew and suck on the net. They get to control the process, encouraging hand eye co-ordination and fine motor skills, all whilst developing the palate, reducing the chance of a fussy eater later down the track!
The tamper resistant net seal prevents baby's wandering hands and also comes complete with a safety hygiene cover for portable use. Simply fill with food in the morning, pop in your bag and head out with baby – snack ready to go!
To use as a teether simply turn the feeder upside down and let your baby chew and suck on the textured bumps that massage and soothe sore gums. The Koala teethers right ear also doubles as a gel applicator (such as teething gel) and pre-training tooth brush.
Features:
LFGB pure silicone exceeding European US and Australian food grade standards
BPA Free, PVC, phthalate free, non toxic and environmentally friendly
Non toxic anti-microbial coating reduces microbes on the surface of the product making it more hygienic and cleaner than regular teethers
Ultra soft silicone food pouch incorporates small holes that safely transfer digestible food pieces, preventing choking
Encourages self feeding, building independence and confidence as well as hand eye co-ordination.
Bright colours stimulate sensory development
Ergonomic design helps baby develop fine motor skills
Lightweight and easy for little hands to hold
Flexible and gentle on gums
Designed to easily reach and soothe back molars
Doubles as a teether with textured bumps and ridges that massage gums
Doubles as a gel applicator and pre-training toothbrush
Self standing design
Dishwasher, freezer and steriliser safe
Suitable for 4 months +
What's in the box: 1 x Silicone handle/teether and collar, 1 x Silicone net and 1 x PP safety cap
Q. What can I put in the net?
A. Any food that is age appropriate. TIP: Place frozen fruit and ice inside the net to soothe sore gums from teething.
Q. How do I use this as a gel applicator?
A. Simply place the teething gel on the Koala's right ear and gently rub into bubs gums.
Q. How do I use this as a teether?
A. Bub will naturally hold the handle and chew on the soft silicone with strategically placed bumps and nodules that help massage and soother gums.
Q. What is the anti-microbial coating and is it safe?
A. The Antimicrobial coating works to destroy or inhibit the growth and reproduction of bacteria, mold and mildew. The product should still be cleaned as normal, the coating simply acts as an extra barrier of protection against germs. The feeder is completely non toxic and has been independently lab tested and certified to exceed European food contact standards.
Q. How often should I replace the net?
A. Similar to bottle teats you'll find the net will need to be replaced at some point. Look for any signs of wear before and after you give the feeder to bub. When you see signs of wear and tear we recommend replacing the net.
Q. At what age is this product suitable?
A. The teether can be used as soon as bub shows signs of teether. To use as a feeder we recommend to introduce between 4 – 6 months of age.
| | |
| --- | --- |
| Colour | Green & Blue, Lemon Grey |
| SKU | CBCHF001 |
Success!
Question Added Successfully
Sort by
This Product have no Question..!