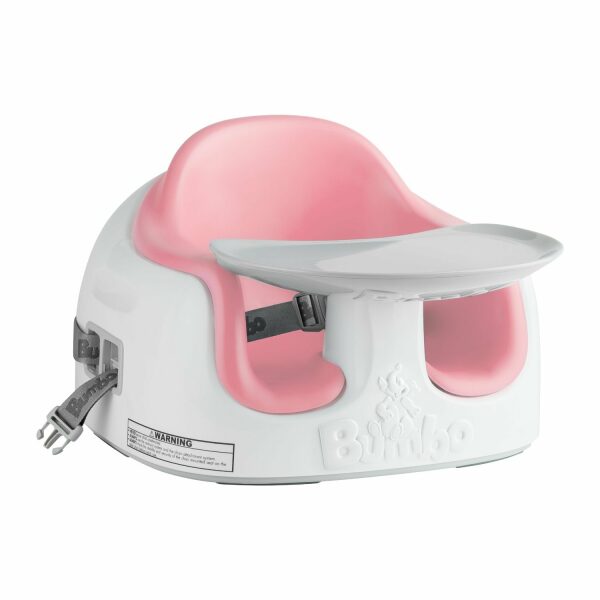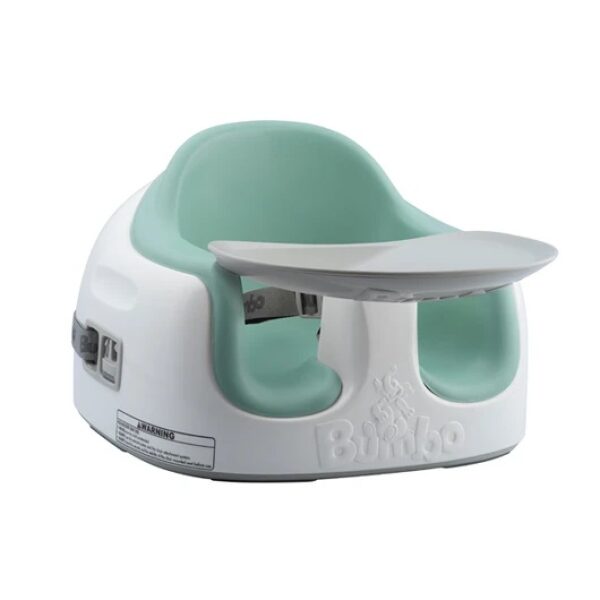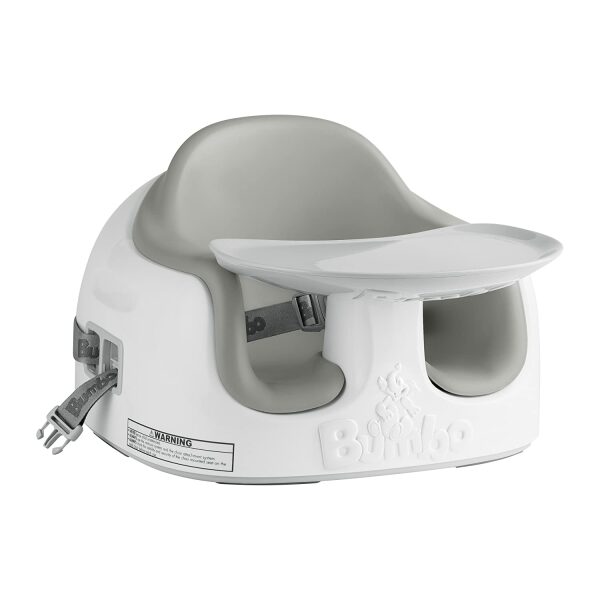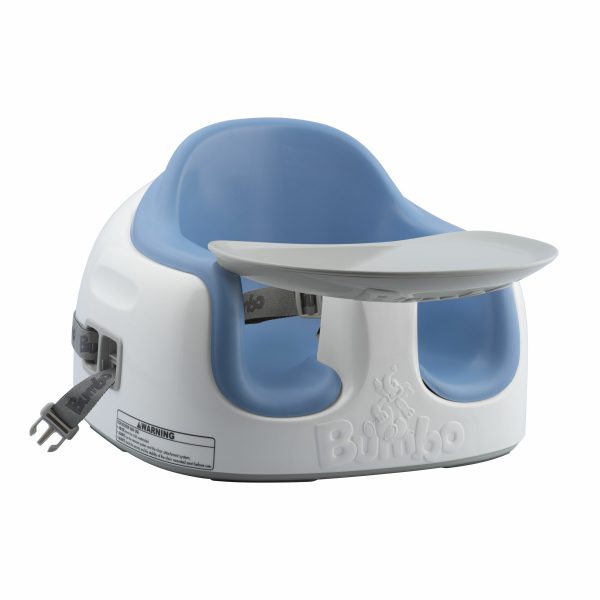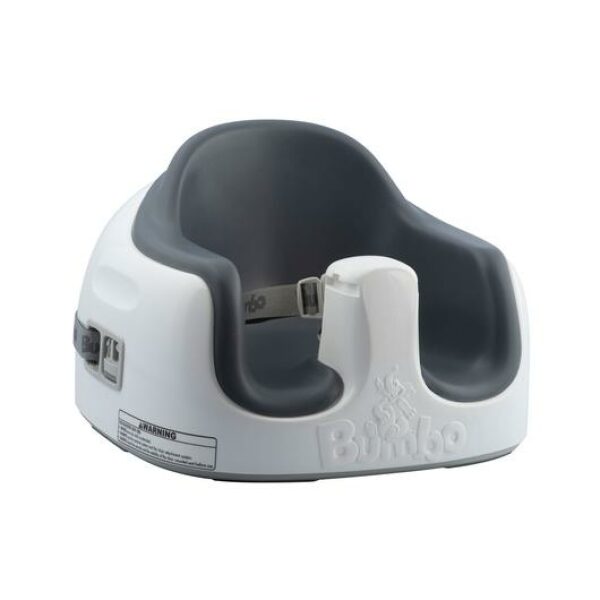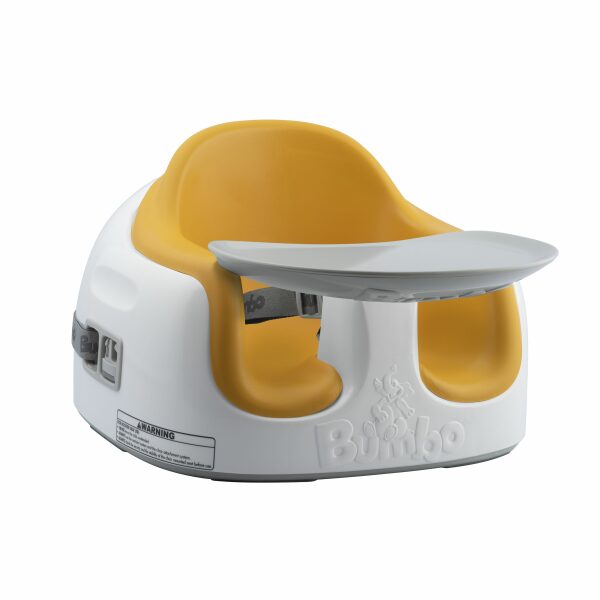 Bumbo 3 in 1 Multi Seat
$139.99
Brand: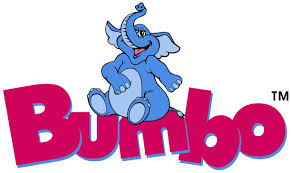 3 in 1 Feeding Seat by Bumbo
Ideal for babies who have already mastered the Bumbo Floor Seat, the NEW 3-in-1 Bumbo Multi Seat™ can be used as a floor seat, feeding seat or booster seat.
As soon as your child can sit unassisted the new multi-seat can be used up to three years old. Retractable chair straps allow baby to join the rest of the family at the kitchen table, while the height-adjustable base and removable, foam cushioning allows the Multi Seat to grow with your child.
Features:
3-in-1 Seat functions as a floor, booster and feeding seat
Base adjusts to accommodate children at different stages
Adjustable straps attach to most standard four-legged chairs
Includes 3 point harness
Soft, removable foam insert for added comfort
Tray stores on the back of the seat
Chair Dimensions: 35.5 X 35.5 x 22.8 cm
Tray Dimensions: 28.4 (L) x 19 (W) x 3.8 (H) cm

The Bumbo® multi seat is intended for babies between 6 and 36 months. Once your baby can sit up unaided, we recommend the Bumbo® multi seat, which allows more freedom of movement for older babies and toddlers.
Never leave your child unattended when using the Bumbo Multi Seat.
| | |
| --- | --- |
| Weight | 0.00000000 kg |
| ProductID | 33448 |
| Colour | Cool Grey, Cradle Pink, Hemlock, Mimosa, Powder Blue, Slate Grey |
| SKU | BUM31 |
Please note: peak season 20% price increase applies from 1st December – 8th February. If the pick up date or return date lands in this period, 20% applies. Outside of these dates, standard pricing will apply.
1 DAY - 1 WEEK

$

30.00
EXTRA WEEK

$

10.00
1 MONTH

$

50.00
3 MONTHS

$

90.00
6 MONTHS

$

120.00
Success!
Question Added Successfully
Sort by
Can you get this in magenta (pink)

Hi Leanne, thank you for your enquiry, we only have the colour range shown on the website, however, this may change in the future. I hope it helps. ?For further information on this or any of our other products available, if you follow the link https://www.babyonthemove.co.nz/store-locations/ this will take you to our online store finder. Here you can find contact details for your nearest Baby On The Move Store where one of our team experts will be happy to assist you in your product search and help answer any further questions you may have. We hope this has helped with your query.

Question by : Leanne on Dec 2, 2016 01:42:37 PM

What is the weight range for this product?

Hi Zoe, thank you for yoru enquiry, the age range for the Bumbo is from 6mths to 3 years, We hope this helps. ?For further information on this or any of our other products available, if you follow the link https://www.babyonthemove.co.nz/store-locations/ this will take you to our online store finder. Here you can find contact details for your nearest Baby On The Move Store where one of our team experts will be happy to assist you in your product search and help answer any further questions you may have. We hope this has helped with your query.

Question by : Zoe McKeown on Feb 2, 2019 10:18:24 PM

Hi wanting to buy the 3 and 1 Muti seat can you take the food tray off and on?

Hi Cat, thank you for your inquiry, the food tray is removable on the multiseat. We hope this helps. if you follow the link https://www.babyonthemove.co.nz/store-locations/ this will take you to our online store finder. Here you can find contact details for your nearest Baby On The Move Store where one of our team experts will be happy to assist you in your product search and help answer any further questions you may have.

Question by : Cat Jefferies on Jul 27, 2020 10:52:12 AM

Can I buy just the pink part on its own as mine is missing

Hi there, if you contact your local store they will be able to confirm and order this if possible from the supplier for you. I hope this helps

Question by : Tegan on May 18, 2022 10:15:06 AM