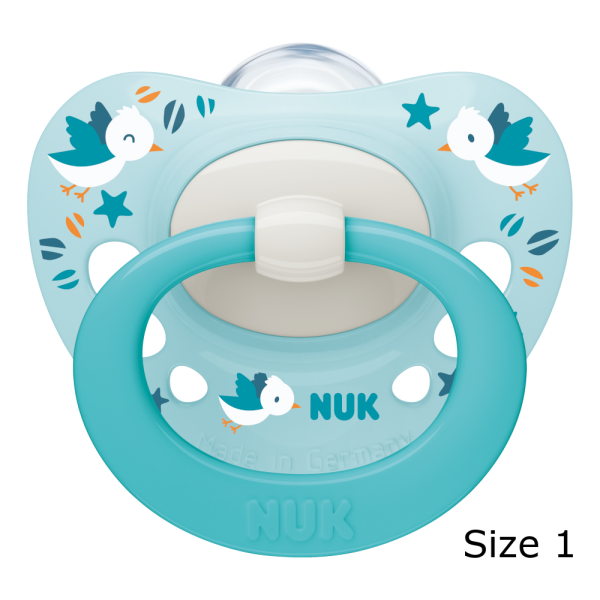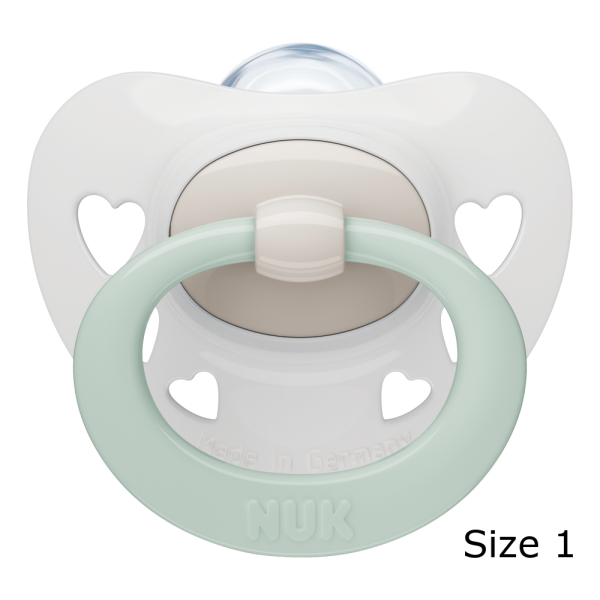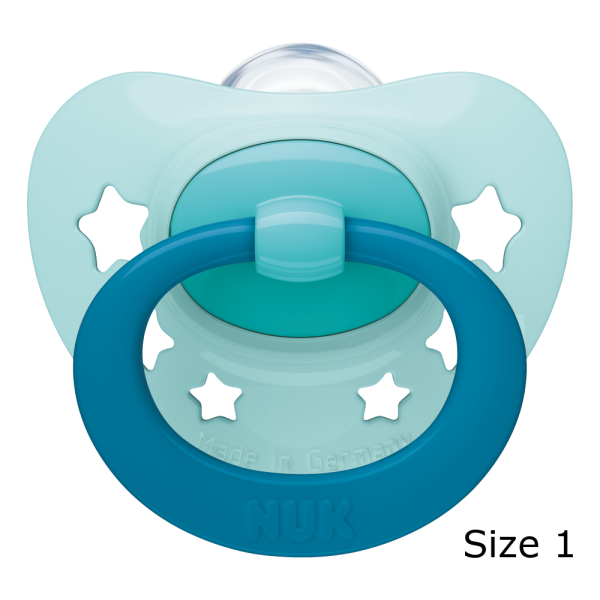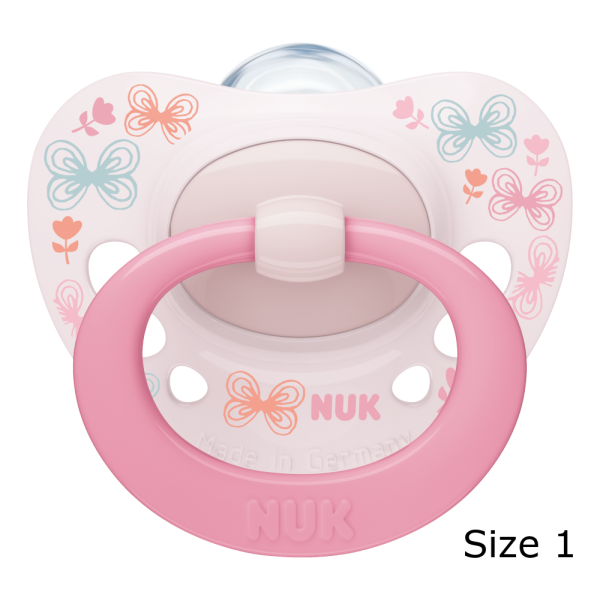 NUK Signature Soother Size 1 0-6mths
$9.99
Brand: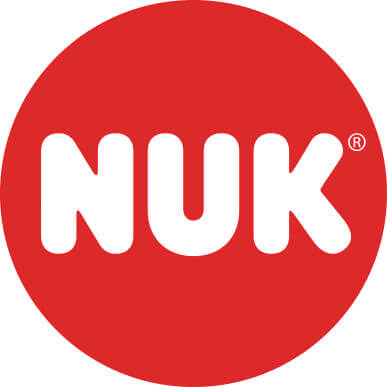 NUK Signature Soother: Shaped by nature. Designed with love.
Just look at that little face! It's the unmistakable expression as babies satisfy their innate desire to suck. The NUK Signature Soothers' response to this natural need is still its completely natural NUK shape. The original.
It is modelled on the shape of a parent's nipple as they breastfeeds, so it promotes healthy oral development. Because it is proven: natural sucking not only ensures the intake of food, it also helps develop important abilities such as the correct way to swallow, chew and then also speak.
The NUK Signature Soother is so flat, thin and narrow that it fits very well into little mouths and leaves the tongue enough space for natural sucking movements. 100% of orthodontists recognise that this is the right shape and confirm that NUK Soothers do not cause crooked teeth or jaw misalignment.*
But now the ever-popular NUK Soother has a wonderful new look, softening the flowing shape of the famous mouth shield heart and giving the charming ring a fashionable update. Making that little face look even cuter.
*Independent market research; 50 orthodontists, 50 paediatricians, 50 midwives; Germany 2017
For the sake of sustainability: NUK Soother with reusable packaging
Sustainability is a priority with us. We would like to give parents the chance of reusing our packaging again instead of throwing it away. Every NUK Soother therefore now comes in a sturdy, reusable box, which keeps the soother clean and protects it – above all for when you are out and about an ideal solution for stopping your baby's favourite companion becoming dirty or wet. Additionally, it is suitable for hygienic cleaning in the microwave.
<!–This is the features list. To add extra features you need to add at the start of new feature
and at end
–>Features:
With the best orthodontic NUK Classic baglet than ever before – for baby's healthy overall development
Heart-shaped mouth shield with even more flowing, softer shapes – with fashionable ring
Thinner and narrower teat neck – reduces the pressure on the jaws and teeth
Flatter baglet and smoother underside – for a pleasant feeling in the mouth and more room for natural sucking movements
Reusable soother box, BPA-free
NUK soothers are 100% made in Germany. Of course, they are BPA – free and comply with the European safety standard EN1400.
| | |
| --- | --- |
| Weight | 0.00000000 kg |
| ProductID | 25944 |
| Colour | Blue, Blue Birds, Pink Flowers, White |
| SKU | 5560315 |
Success!
Question Added Successfully
Sort by
This Product have no Question..!