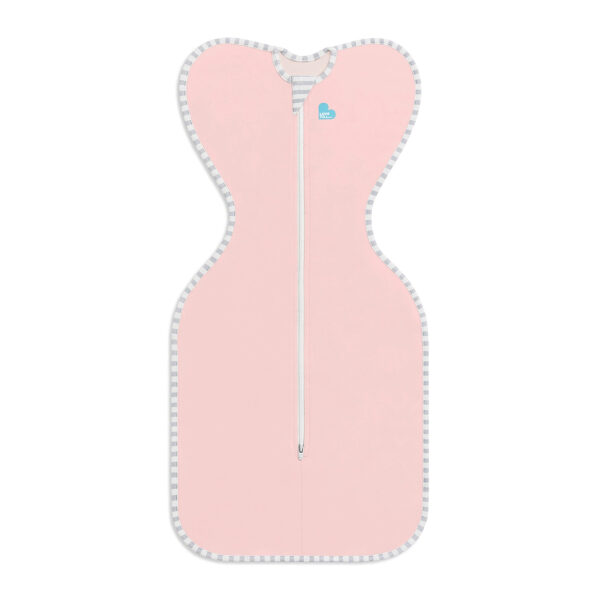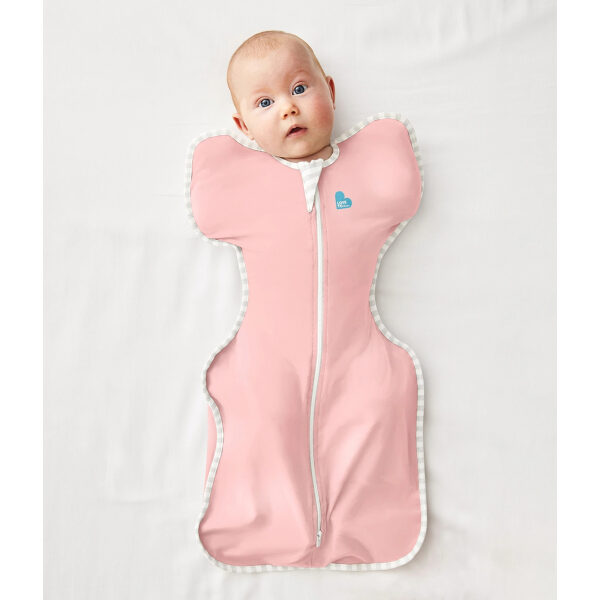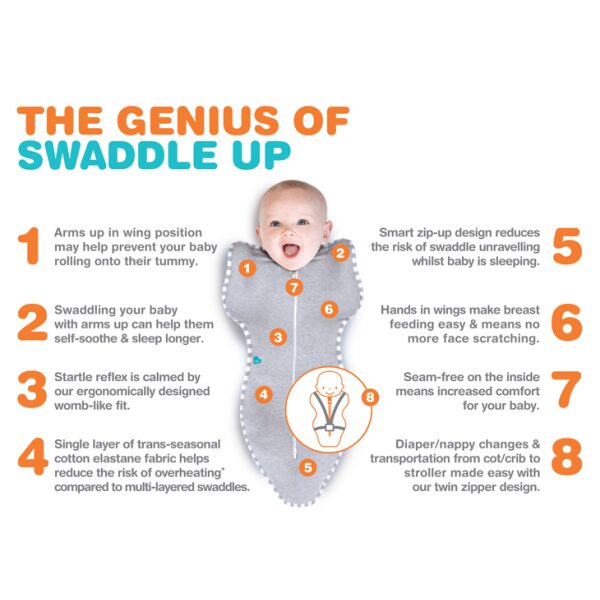 Love To Dream Swaddle Up Original Dusty Pink
$55.00
Brand: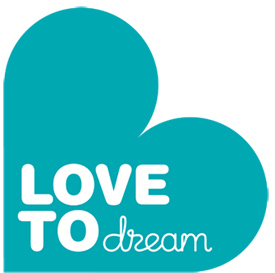 Baby Swaddle by Love to Dream
The only swaddle with patented wings, that allows your baby to sleep in a more natural position with their arms UP and legs splayed.
Arms UP gives your baby access to their hands for self-soothing. Just being able to gently touch and rub their own face, or suck on their hands without restriction, is key to your baby self-soothing. And your baby self-soothing means more sleep for everyone!
Love To Swaddle UP baby wraps are specifically designed to help your baby to quickly settle and establish an easy and peaceful sleep routine.
Medical research suggests that babies will sleep better if they are swaddled and if they can self-soothe. The ergonomic shape and specifically engineered 3600 stretch fabric of our baby swaddle wraps helps to reduce the risk of swaddling too tightly – as long as you have the right fit for your baby. But most importantly, unlike some traditional swaddle wraps, they apply gentle and even pressure around the body, which may help to settle your baby. Your baby will stay comfortably, snugly wrapped & settled all night long. We call this 'everyday genius.'TM
Size: (according to your babies weight)
New Born    2 – 3.2 Kg
Small       3 – 6 Kg
Medium   6 – 8.5 Kg
Large       8.5 – 11 Kg
Features:
Snug fit makes your baby feel secure and helps to calm their natural startle reflex
Eliminates excess loose fabric in the cot
Wings prevent face-scratching
May reduce the risk of your baby accidentally rolling onto their tummy
Genius twin-zipper for easy nappy changes
Hip-healthy design allows the recommended flexion for hips and legs
| | |
| --- | --- |
| Weight | 0.00000000 kg |
| ProductID | 35767 |
| Size | Newborn, Small, Medium |
| SKU | S1DPK |
Success!
Question Added Successfully
Sort by
This Product have no Question..!