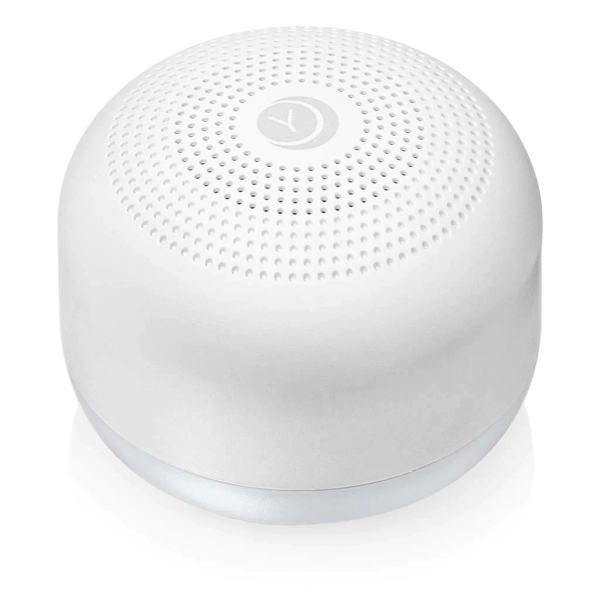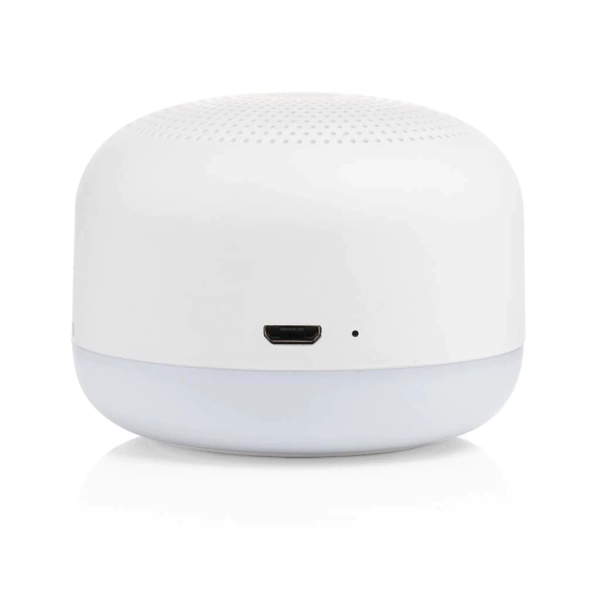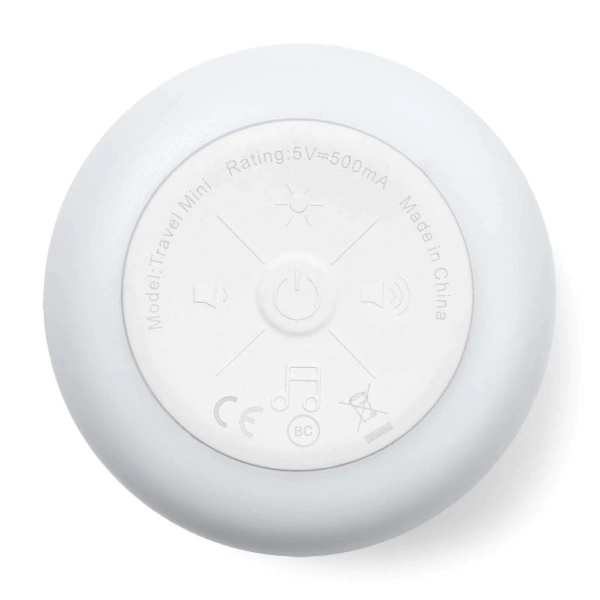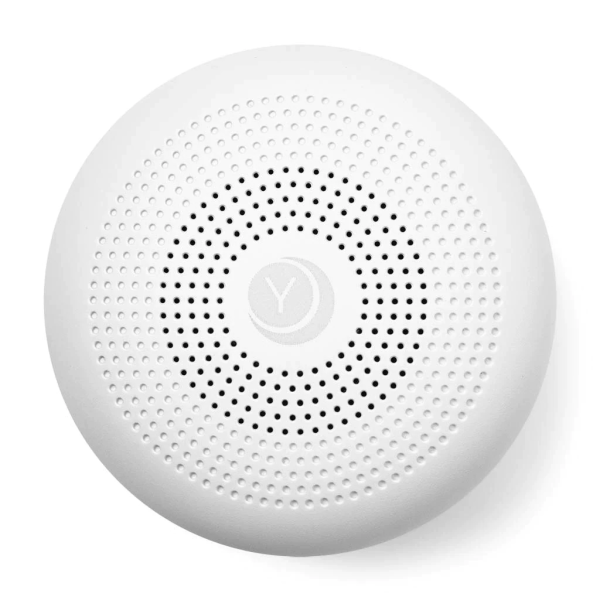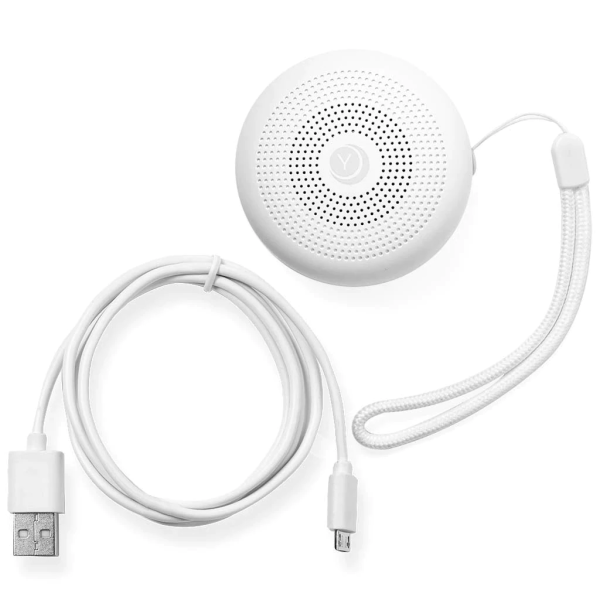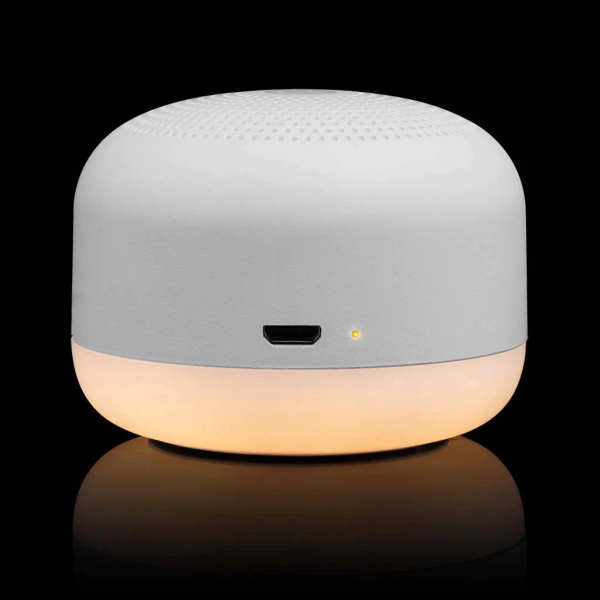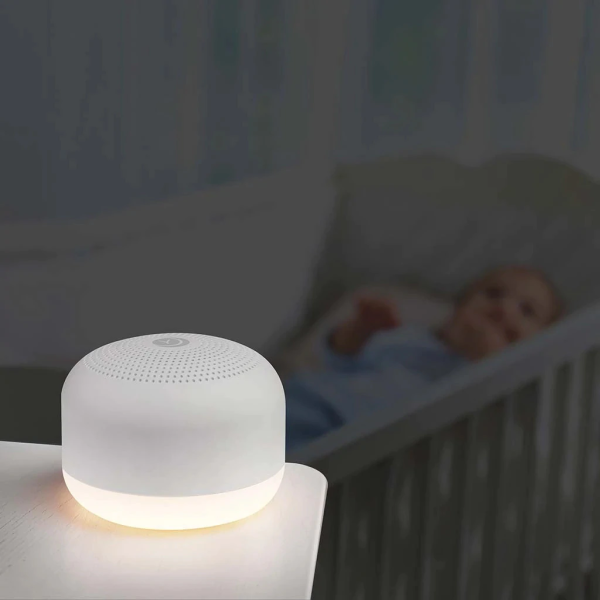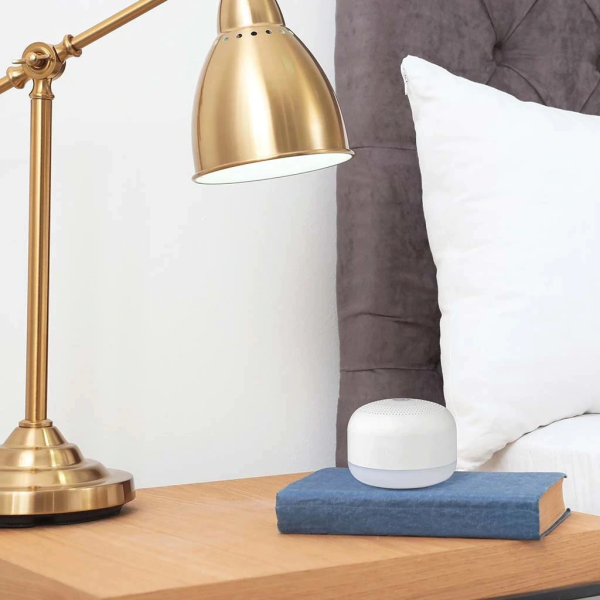 Yogasleep Mini Travel Sound Machine with Nightlight
$69.95
Brand:

Mini White Noise Machine by Yogasleep
Check out this cutie from Yogasleep! White noise in the palm of your hand.
From the sleep products company with 50+ years of experience! The Yogasleep Travel Mini Sound Machine combines robust white noise options and a nightlight in one sleek and lightweight pocket-sized device, ready for travel anywhere.
The soundtracks on the Travel Mini promote relaxation and help to improve your sleep environment.
A soft amber nightlight with 3 dimmable options and is engineered to the right tone and brightness as to not interrupt your sleep cycles.
Weighing in at 140grams and no larger than the palm of your hand, the Travel Mini features a USB rechargeable battery and lanyard, making it perfect for at-home usage in your bedroom or nursery, travel, and on-the-go. Fits perfectly in handbags, suitcases and nappy bags!
Elegant design with smooth, rounded edges – easily turned off/on and controlled with one hand.
It is a rechargeable unit that comes with a USB cord. Operates all night long on a single charge.
Great sleep shouldn't be a luxury – it's the foundation of a healthy lifestyle. White noise is a natural approach to the quality sleep you and your family deserve.
Features:
6 different sleep inducing sounds – White noise, Brown noise, DOHM sound and 3 nature inspired sounds – Surf, Stream and Thunderstorm
Soft LED nightlight with 3 light level options that won't disrupt sleep cycles
Super lightweight – 140grams
Fits in the palm of your hand – literally!
Rechargeable battery – USB cord included
Handy lanyard
Masks noise for improved sleep and concentration
Volume range 0-70 dB
You can hear the sounds below:
Success!
Question Added Successfully
Sort by
This Product have no Question..!