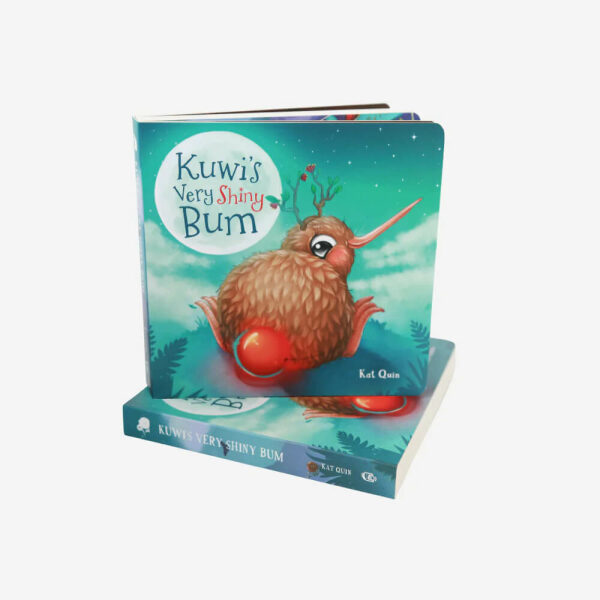 Kuwi's Very Shiny Bum – Board Book
$19.99
Brand: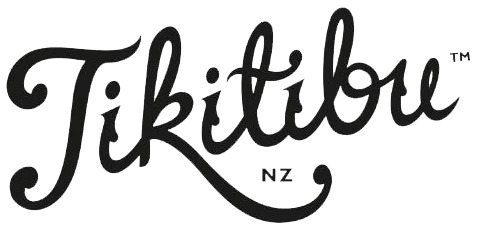 Kiwi Baby Book by Kat Quin (formerly Merewether)
From the award-winning author and illustrator of the Kuwi the Kiwi™ series, Kat Quin. Board book version of the #1 bestselling 'Kuwi's Very Shiny Bum'.
With the faint jingle of bells, a mysterious gift falls from the sky. It is a shimmering red ball. Kuwi knows exactly what it is. A very shiny bum. She decides to make gifts, so her friends can feel as blessed as she does. A hula hoop for Herb the hippy hōiho. Tasteful trimmings for Tash the tuft-less tūī. A moustache for Morris the meek morepork… but wait, no 'thank yous'? A humorous and light hearted story to guide children from a young age to look for small ways to be generous and caring of others, in a time of year that can often be all about the 'presents'. A book to instill an attitude of generosity and giving, appreciation and thankfulness.
DIMENSIONS: 160 mm x 160 mm x 19 mm
PAGES: 36
BIND:  Hardcover
ISBN: 9780995124622
Success!
Question Added Successfully
Sort by
This Product have no Question..!