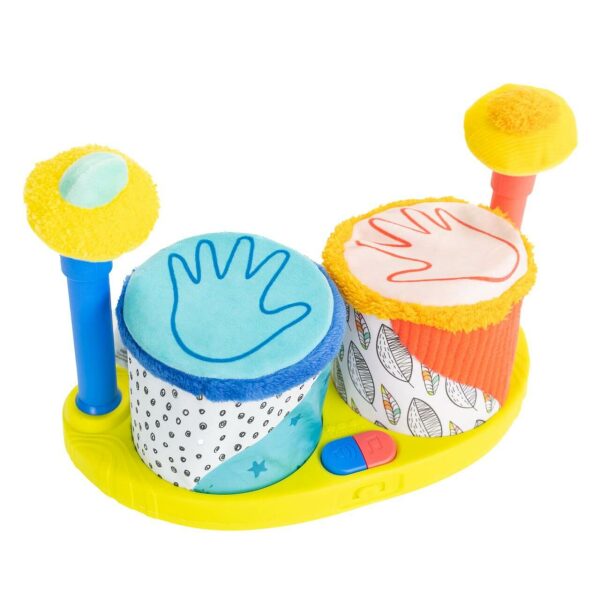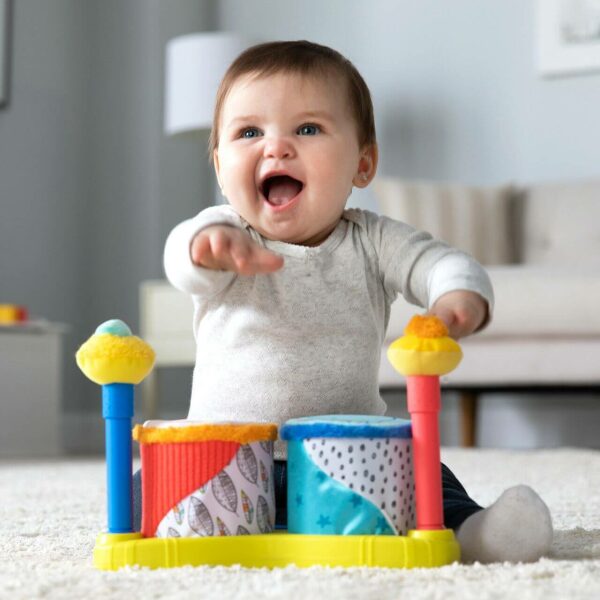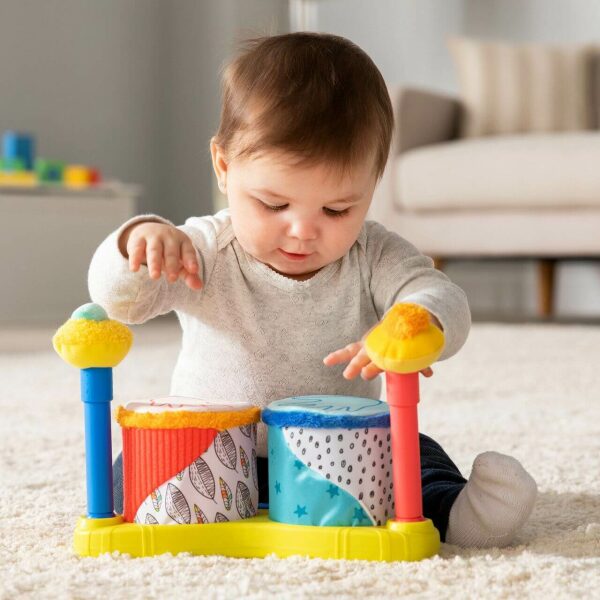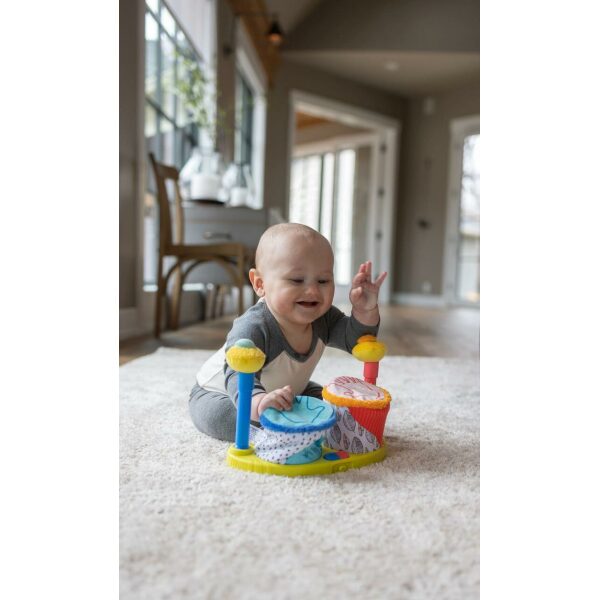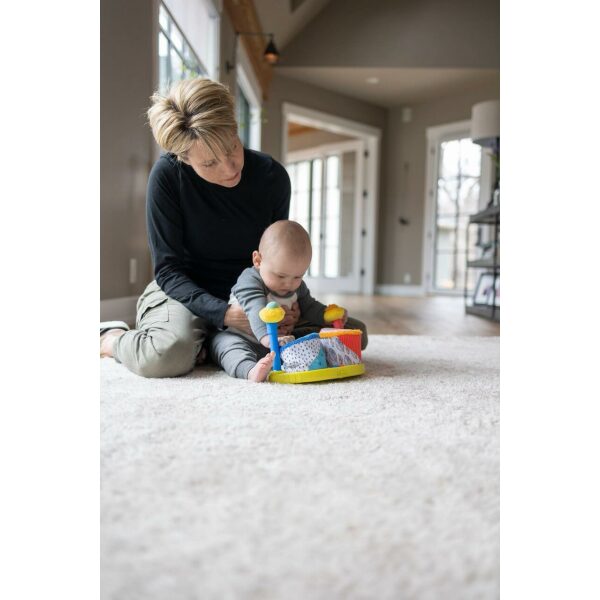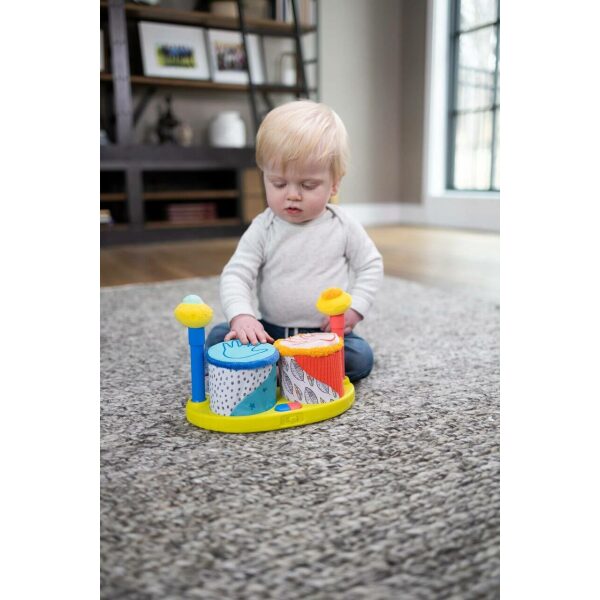 Lamaze Squeeze Beats – First Drum Set
$85.00
Brand: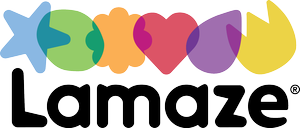 A drum set made for the way babies play.
The Lamaze Squeeze Beats First Drum Set is a developmental toy that encourages your little one's early learning with bright colours and unique fabric textures that invite little hands to feel and explore. Then, as baby pats, squishes, and thwacks each bouncy piece, the whole thing comes to life with music!
Create fun sound effects, play to a backing track, or just goof around with funny animal sounds. It's a ruckus of sensory-learning excitement, a great way to have fun playing with your little one, and full of features that are designed with your baby's development in mind: from hand-eye coordination to sensory stimulation and more.
The Lamaze Squeeze Beats First Drum Set will bring smiles to baby and parents alike and makes the ideal gift for a baby's first birthday party – give them the gift of learning and early discovery!
Features:
Baby Drums: This first drum set is a great musical toy designed for the way babies really play
Musical Toy: Patting, squishing, and banging on these toy drums and cymbals lets your baby create a symphony of sounds
3 Ways to Play: Create wacky sound effects, hear a barnyard full of animals, or create drum and cymbal sounds against a backing track
Developmental Toy: Designed to encourage gross motor skills as well as visual and auditory development
Lamaze: It's Time to Play! There's no better way to share your love, bond with your child, and help them feel secure
Age: 12 months and up
Success!
Question Added Successfully
Sort by
This Product have no Question..!