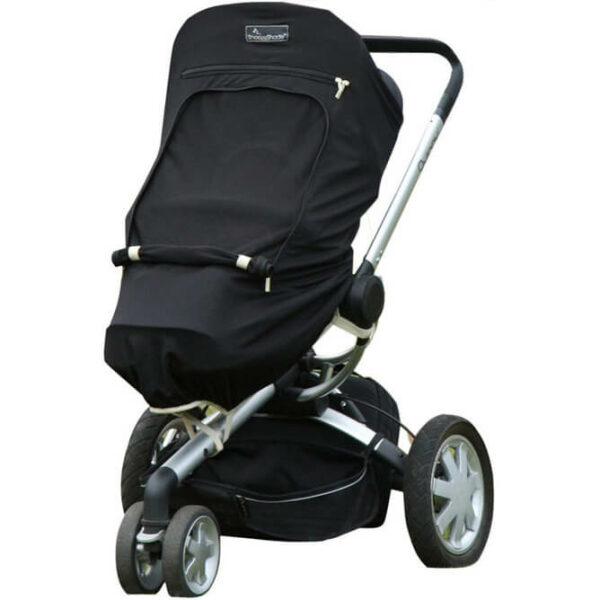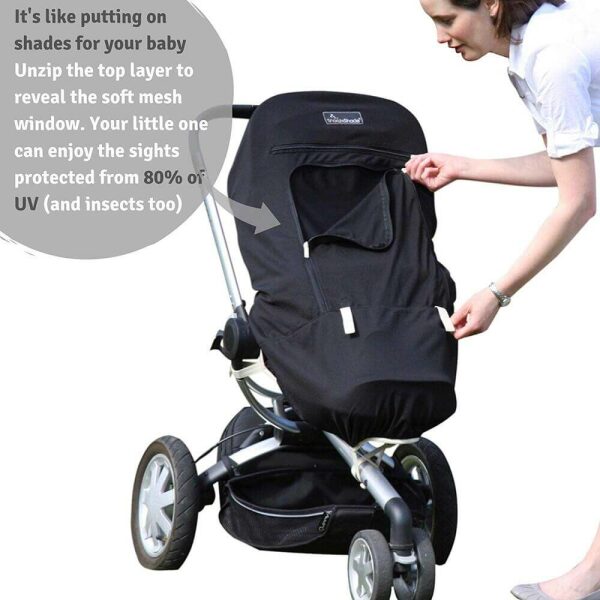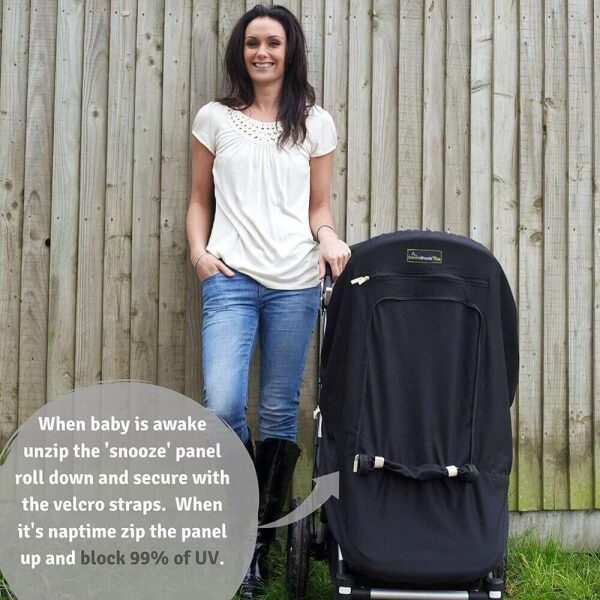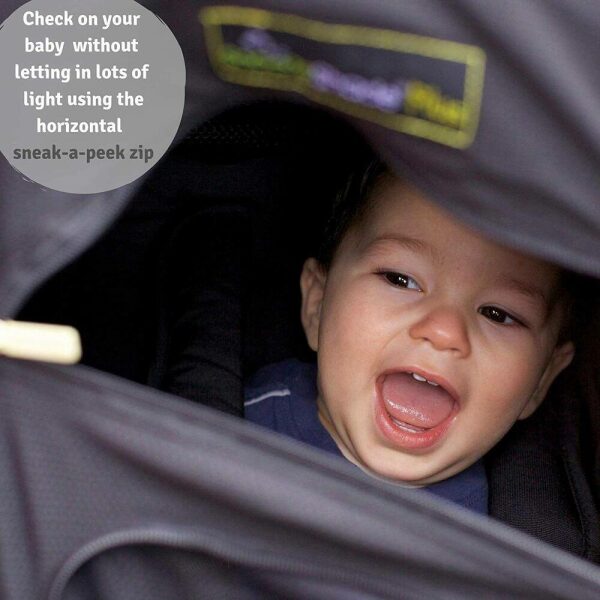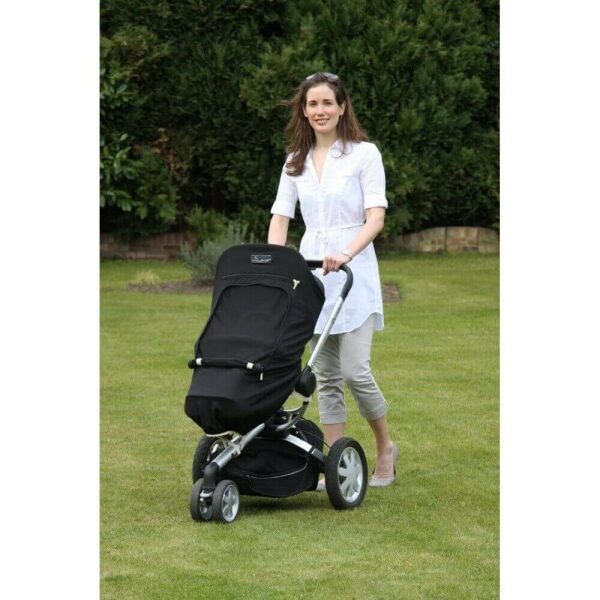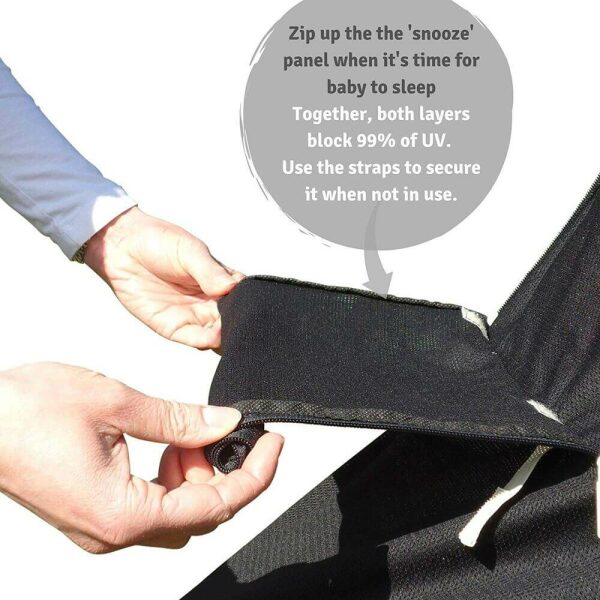 SnoozeShade Plus Buggy Blackout Shade Cover (stage 2)
$74.95
Brand:
Designed by a mum, SnoozeShade Plus protects your baby from the sun and doubles as an on-the-go blackout blind to allow your baby to sleep wherever and whenever.
Sensational protection from sun, insects, wind, light rain, cold
Ideal for when you are out and about, whether in warmer climes or having winter adventures When the outer 'snooze' panel is fully closed 99% of UV rays are blocked, as well as protecting from light rain, chill, wind and insects.
To protect delicate young skin from the sun, 80% of UV is filtered by the large, soft, mesh window when in 'lookout' mode, while still allowing your little one to see the world go by.
Perfect for peaceful nap times.
Works as a sleep aid to block light and blur distractions that keep your baby awake. Simply zip up the outer front panel to create a dark, comfortable cocoon, making it easier for your baby to drop off to sleep at nap time.
Say goodbye to muslins and coats draped precariously over the buggy. The SnoozeShade Plus is a perfect fit on any pram or pushchair with a hood or canopy and creates the perfect environment for your baby to sleep in shops, cafes, at the beach, the park, and even friends or relatives homes.
The clever sneak-a-peek zip at the top allows you to quietly check on your sleeping baby without disturbing them, too. Genius!
Features:
Suitable from birth to four years (or when your little one is out of the pram)
Compatible with all buggies, prams and travel systems with a hood or canopy both three- and four-wheelers
Washable at 30°C
Free storage bag
We recommend SnoozeShade products are used alongside appropriate sun protection, hats and clothing
Provides an easy to open and close 'lookout' panel which allows your child to see out and stops the sun getting in their eyes
Provides UPF50+ sun protection throughout
Universal fit for prams and strollers – move it from one model to the next
Suitable for use from birth – long and wide enough to take your growing child to approx. 4 years
Proven in laboratory tests to keeps babies cooler on hot days
Success!
Question Added Successfully
Sort by
This Product have no Question..!