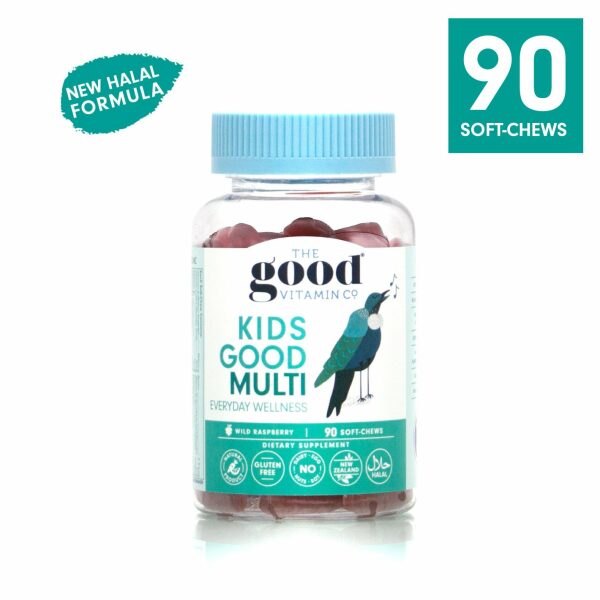 The Good Vitamin Co Kids Good Multi 90s
$26.99
Brand: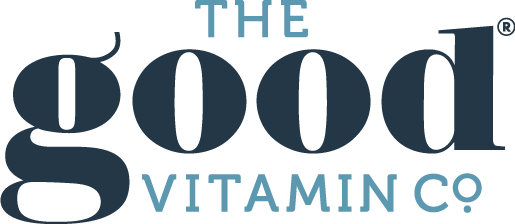 Kids Multi-Vitamin by The Good Vitamin Co
Kids will love The Good Vitamin Co. MULTI-VITAMIN soft-chews!
Tess, the Tui is the treasured native bird of our lands! singing in the trees from dawn till dusk, she is the loudest of all birds. To maintain her energy & protect her vibrant feathers, Tess believes the power of our Multi-Vitamin formulation is just what she needs for good health and long-lasting energy!
Uniquely formulated with natural pectin to support healthy digestion from the goodness of fibre and maintaining stable glucose levels for balanced energy throughout the day, our KIDS GOOD MULTI will support to improve kids' overall health and wellness, and help them grow stronger for life!
Directions:
Children 2-3 years: Give 1 soft-chew per day. Children 4+ years: Give 2 soft-chews per day. Or as advised by your healthcare professional.
Excipients:
Soft Chew Excipients, Natural Flavour (Raspberry), Natural Colour (Black Radish).
Cautions:
Adults should always supervise their children. Do not use if tamper seal is broken or missing. Not suitable for children under 2 years of age without medical advice. Vitamins can only be of assistance if the dietary intake is inadequate. Contains sugar.
Storage:
Below 25°C. Keep in a cool, dry place.
– Everyday Well
– Wild Raspberry Flavour
– 90 Soft Dietary Supplements
Active Ingredients (Each Soft-Chew Contains:):
Vitamin A (Retinyl Acetate): 350mcg
Vitamin C (as L-Ascorbic Acid): 15mg
Vitamin D: 6mcg
Vitamin E: 5mg
Vitamin B2 (Riboflavin): 10mcg
Vitamin B3 (Nicotinamide): 6mg
Vitamin B6 (Pyridoxine): 1.1mg
Folic Acid: 75mcg
Vitamin B12 (Cyanocobalamin): 1.25mcg
Biotin: 2.5mcg
Vitamin B5 (D-Calcium Pantothenate): 3mg
Calcium (Calcium Hydrophosphate): 500mcg
Phosphorus: 3mg
Zinc (as Zinc Citrate): 500mcg
Magnesium (Magnesium Sulfate): 250mcg
Copper (Complex Copper Sulfate): 5mcg
Selenium (Selenium Enriched Yeast): 10mcg
Potassium (Potassium Chloride): 1mg
Benefits:
Halal Certified
Pectin Fruit Base
No Gluten or Gelatin
No Dairy, Egg, Nuts or Soy
No Artificial Flavours or Colours
Vegetarian Friendly
Non Sugar Coated

| | |
| --- | --- |
| Weight | 0.00000000 kg |
| ProductID | 36715 |
| SKU | GV011 |
Success!
Question Added Successfully
Sort by
This Product have no Question..!
You may also like…