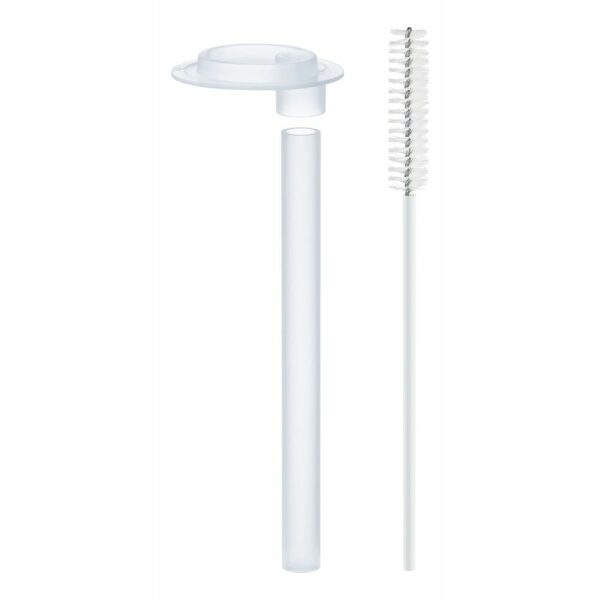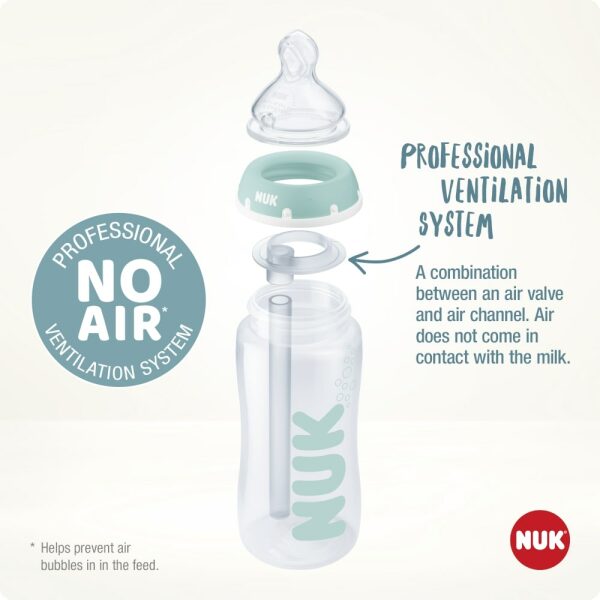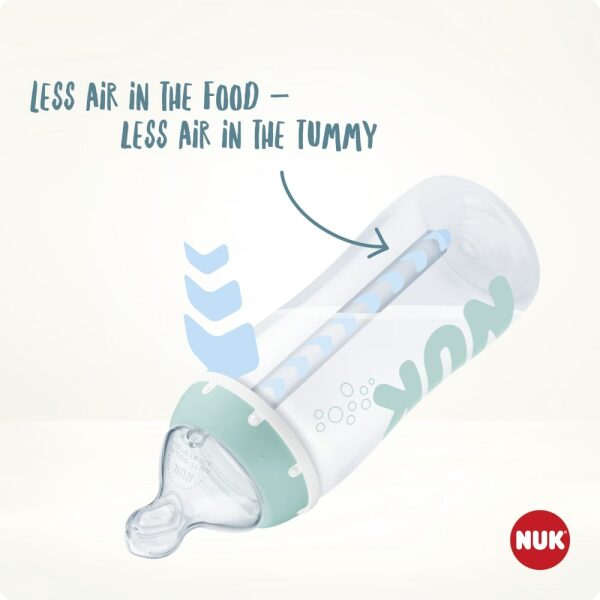 NUK Anti-Colic Professional Adapter Set
$10.99
Brand:
NUK Anti-Colic Professional Adapter-Set, consisting of air channel and air valve, BPA-free
The answer to your colic concerns
A good feeling in the tummy, at last – now also for all other NUK First Choice baby bottles. Swallowing air when feeding is a major cause of typical colic symptoms such as wind, tummy cramps and constant crying. To help prevent babies swallowing air when feeding, you can now easily add our adapter set to your existing NUK First Choice baby bottles.
Its secret is the NUK Professional Ventilation System, which helps prevent air being swallowed even more effectively. It is an innovative combination of an air valve and an air channel. The air valve ensures that the teat does not contract when feeding, meaning that your baby can feed without having to let go. This eliminates one of the main causes of air being swallowed. The integrated air channel directs the air from the valve directly to the bottom of the bottle – without air bubbles coming into contact with the contents of the bottle. This prevents the milk from accumulating air. And less air in the food means less air in baby´s tummy. So, this is the way the NUK Anti-Colic Professional Adapter-Set helps to prevent colic. Confirmed by experts and parents.
Features:
Combines with the NUK Anti-Colic Professional and all 300ml NUK First Choice Baby Bottles
1x air channel (polypropylene), 1x air valve, 1x cleaning brush
NO AIR: Thanks to the Professional Ventilation System less air reaches the baby's tummy when feeding. 96% of experts confirm the reduction of air in the feed
Cleaning brush also suitable for cleaning the NUK Action Cup and NUK Flexi Cup drinking straw
Success!
Question Added Successfully
Sort by
This Product have no Question..!