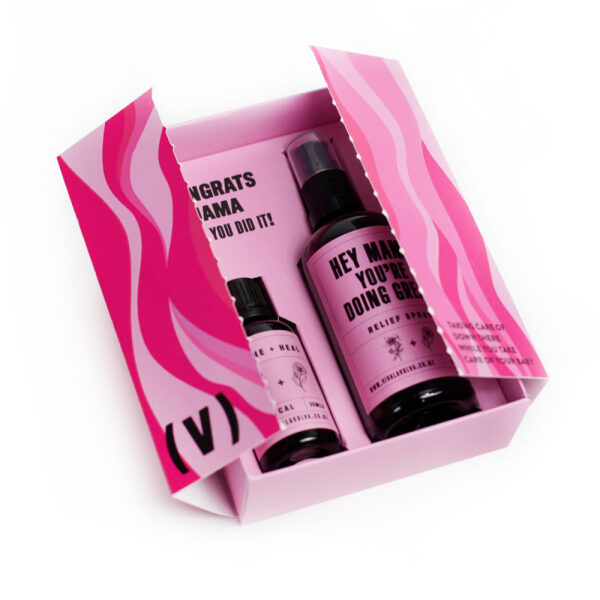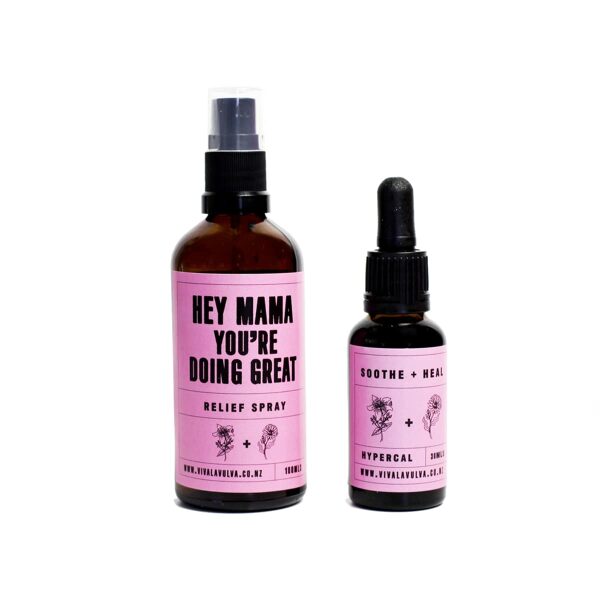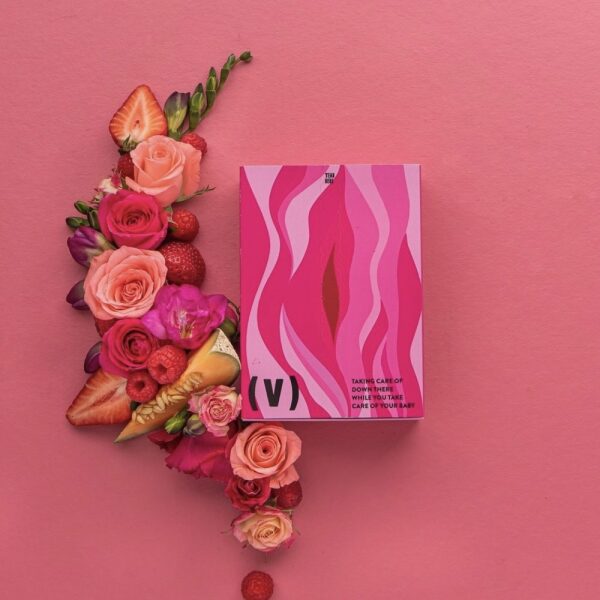 Viva La Vulva Perineal Healing Spray Kit
$42.95
Brand: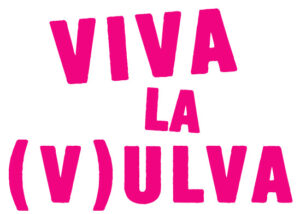 Perineal Healing Spray Kit by Viva La Vulva
Your vulva has just done a marathon and is in need of some R&R, Viva La Vulva will take care of you down there, so you can enjoy the precious moments with your baby.
Our superstar product and best seller is our Viva La Vulva Healing Perineal Spray. Easing the discomfort of postpartum vaginal swelling, soreness, and tears and offering instant pain relief, because OUCH. And yes mamas, it can also be used after c-section delivery!
Hypericum and Calendula are the mother tinctures of Viva La Vulva. Both are derived from plants that have been around for centuries and have been used for natural and herbal medicinal purposes, proven to have natural healing properties to protect and soothe the skin.
Viva La Vulva Healing Perineal Spray helps diminish healing times, aids rapid healing of sensitive skin tissues, relieves sharp pain, it's a natural antiseptic and prevents infection, soothes tears, stitches c-section incisions and even helps with those pesky haemorrhoids.
We formulate and design new products with mama, baby and the planet in mind. Important to note our products are; all-natural, gentle on skin, no nasties (paraben, palm oil, synthetic fragrance free), made in NZ and only tested on human mums.
Benefits:
All-natural – MADE FROM ALL – NATURAL INGREDIENTS – Hypericum, Calendula and Ethanol, to preserve the tincture
Anti-inflammatory, helps soothe swelling and vaginal soreness
Instantly relieves pain and stingy sensations
Helps heal stitches and promotes rapid healing of sensitive skin tissues
Anti-bacterial, helps prevent infections
Use on any cuts or wounds, burns and even sunburn
Antioxidant properties, prevent or slow damage to cells
Anti-viral properties, fights against viruses and inhibits their growth
Helps relieve haemorrhoids
You can use as much as you like and as often as you like
Directions for use:
Fill the 100ml spray bottle using boiled then cooled water.
Use the eyedropper of hypercal tincture (30ml bottle) and transfer approx 10 drops into the filled spray bottle. Shake before use.
Spray away for relief!
FOR VAGINAL BIRTH – This works best as a spray. Spray as much and as often as you like for instant relief. But you can also use it with your Peri Wash Bottle, pop a few drops in your bath, or spray a bit on your maternity pad for extra soothing relief.
FOR C-SECTION – Yes! You can use the healing spray by spraying it directly on your c-section incision, as it's ideal for any cuts, tears, and scars and helps diminish scar healing time! *Talk to your LMC first to discuss your specific needs and when would be best to use.
HOT MAMA TIP – If you have any tincture left over, keep it in the fridge and use spray on any other cuts and abrasions to help soothe and diminish healing times. A family go-to for ouchies!
Success!
Question Added Successfully
Sort by
This Product have no Question..!