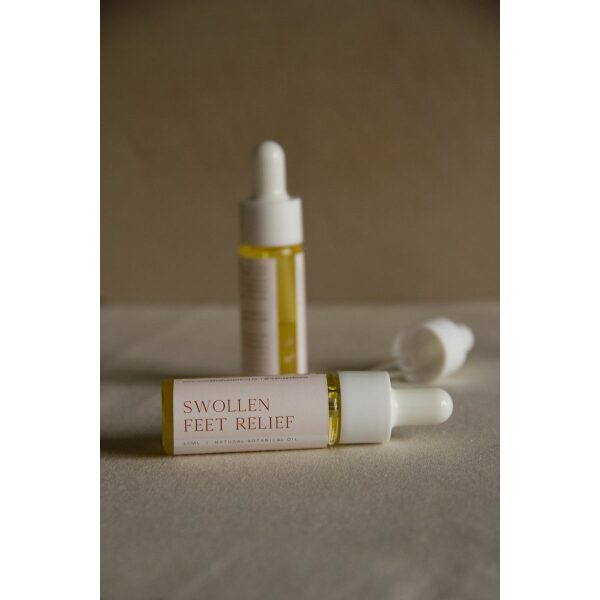 Mama + Me Swollen Feet Relief Botanical Oil 15ml
$17.00
Brand: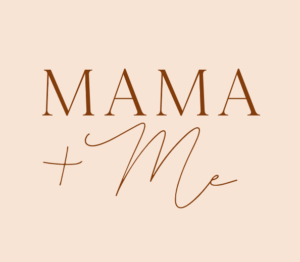 A botanical infused oil to help support relief from swollen feet in late pregnancy and postpartum.
Apply pressure massaging oil from ankle to knee. Apply daily or as needed.
Materials:
15ml Glass Dropper bottle
Ingredients:
100%  pure therapeutic essential oils of Citrus Reticulata (Mandarin, cold pressed), Pelargonium Graveolens (Geranium) diluted to in Caprylic Triglyceride (Coconut oil) and Simmondsia Chinensis (Jojoba oil) infused with citrus peel and Vitamin E Oil.
Benefits of ingredients:
Mandarin: has an uplifting and calming nature. It is a great option to soothe stress, low mood, nervous tension, irritability and sleeplessness. Mandarin is also helpful for blood circulation helping to relieve swollen ankles and reduce fluid retention effectively
Geranium Oil: Geranium essential oil is a great tool in remedy for water retention. With anti-inflammatory properties, geranium oil prevents foot and leg swelling caused by water retention. While minimizing edema, the geranium essential oil also helps to reduce excessive fluid in the body.
Coconut Oil: Highly Moisturising that slows the loss of water from the skin by forming a barrier on the skin's surface. Coconut oil is majoritively made up of saturated fats that have a multitude of benefits for our skin's defensive barrier function. The fats and essential amino acids in coconut oil help the barrier of our skin to remain strong, moisturised and looking great!
Jojoba Oil: Jojoba is full of nutrients like Vitamin E and B, as well as antioxidants and minerals like chromium, copper, and zinc, which all nourish and protect skin. Organic, cold-pressed, Jojoba Oil has the highest level of antioxidants and nutrients. It is deeply hydrating and provides a substantial long-acting layer of moisture.
Vitamin E Oil: Applying vitamin E to your skin helps protect delicate skin from damage due to its antioxidant properties. It enhances moisturisation so It's also extremely hydrating – it's both a 'humectant' and an 'emollient' – so it helps your skin absorb water and traps it within the skin too.
Aroma Therapy Safety Guidelines:
Avoid aromatherapy with epilepsy, high-risk pregnancies, liver or renal disease, preeclampsia, eclampsia, placenta previa and reduced fetal movements.
Exercise extra caution with breech, diabetes, asthma, allergies, hypertension, hypotension, bleeding disorders, history of miscarriage, hemorrhage and allergies to plants or aromatics. Consult your doctor before use in these cases.
| | |
| --- | --- |
| Weight | 0.00000000 kg |
| ProductID | 37925 |
| SKU | SFRBO |
Success!
Question Added Successfully
Sort by
This Product have no Question..!