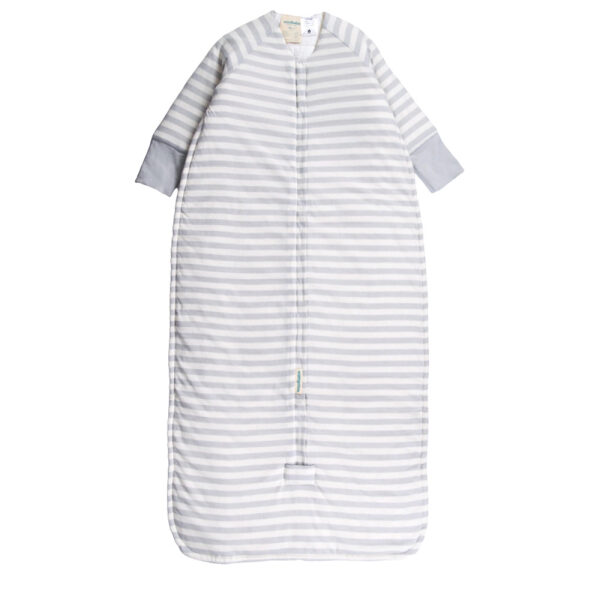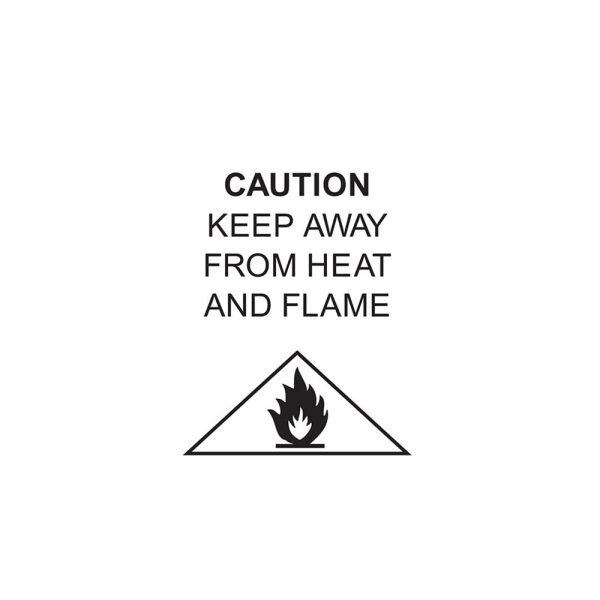 Woolbabe Duvet Sleeved Bag – Pebble
$199.00
Brand: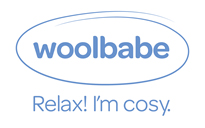 Duvet Sleeved Bag by Woolbabe
The Front Zip Duvet Woolbabe with sleeves is our toastiest sleeping bag, much loved for being so easy to use and so cosy.
Everything our customers love about our mega popular duvet front zip Woolbabe but with cosy sleeves. They are ideal for bedrooms under 20 degrees, though they can be used in rooms 14 to 20 degrees by varying the clothing inside the bag. Ideal for for cooler homes and the colder months of the year. The Duvet Woolbabe has the heavier feel of a quilt or layers of wool blankets, with the peace of mind that comes with your baby sleeping in a sleeping bag designed with safety as a priority.
Duvet Woolbabes are filled with a luxurious merino filling, quilted with smooth organic cotton lining that makes them suitable for babies with sensitive skin. The lovely soft outer layer is the exclusive Woolbabe merino and organic cotton blend fabric. The sleeves are made from 2 layers of the striped Woolbabe fabric.
Relax! I'm Cosy. This sums up what Woolbabe is all about. Helping babies sleep better, stay just the right temperature and helping parents relax about their baby's sleep. The combination of merino and organic cotton offers the best of both worlds.The merino component helps to regulate body temperatures, keeping your baby a comfortable temperature all night. This gives you peace of mind and helps everyone get more sleep. Your Duvet Woolbabe also comes with a free room thermometer and clothing guide, to help make dressing your baby simple and stress-free.
Woolbabe Sleeping Bags provide a number of benefits:
Your baby sleeps safely as no bedding can get over their face
Your baby stays a consistent temperature all night as their bedding can't be kicked off
Your baby develops a strong sleep association with their Woolbabe, meaning it helps them know when it is sleep time
The Front Zip model is very quick and easy to use, just pop your baby's arms through the arm-holes and zip it closed. The under-arm snaps means it is a more cosy fit when your baby it near the bottom end of the size range. This Woolbabe can also be used in your buggy with a 5-point harness. It has a double-ended zip on the front that closes at the top and zips downwards. It can also be unzipped from the bottom and opened upwards for nappy changing. There is a buggy slot in the back of the bag, which can be used with the double-ended zip on the front.
Features:
Sleep Coach recommended
Our most popular sleeping bag with sleeves
The warmest of our Woolbabes
Organic cotton lining is ideal for sensitive skin
Safe sleep to give you real peace of mind with no loose bedding.
No need for any additional blankets that can be kicked off.
Quick and easy to use front-zip.
Zero waste, reusable cloth bag packaging
Comes with a free room thermometer & clothing guide
Materials & Care:
Outer – 30% Merino / 70% Organic Cotton
Filling – 100% Australian Merino
Lining – 100% Organic Woven Cotton
Machine washable with gentle wool wash with a liquid wool wash
Tumble dry on low only, some shrinkage may occur
Fire Safety
This product complies with the Product Safety Standard (Children's Nightwear and Limited Daywear Having Reduced Fire Hazard) Regulations 2016 and  Safety Standard AS/NZS 1249:2014 (Children's Nightwear and Limited Daywear having Reduced Fire Hazard)
| | |
| --- | --- |
| Size | 2-4 years, 6-24 months |
| SKU | 1W09BW744XX703/1W09BW764XX724 |
Success!
Question Added Successfully
Sort by
This Product have no Question..!