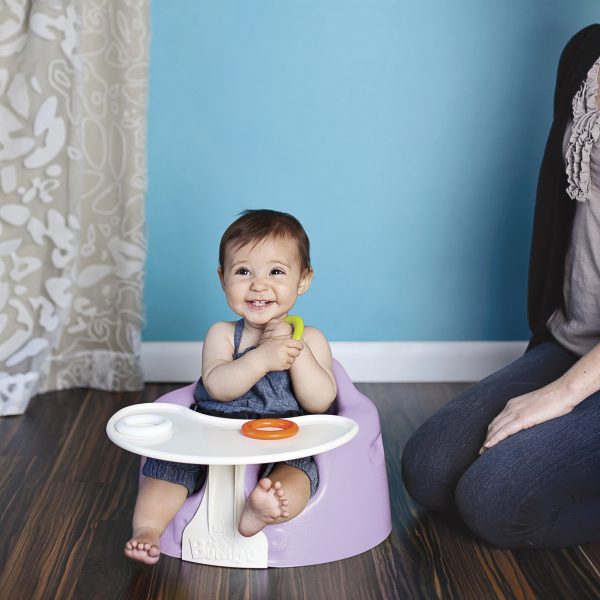 Bumbo Floor Seat Play Tray
$29.99
Brand:
Play Tray for Floor Seat by Bumbo
The Bumbo Play Tray is an accessory to the Bumbo Floor Seat that provides a convenient surface for your babies toys and finger food.
At this age it is vital for babies to receive lots of opportunities to physically explore their surroundings through the senses of vision, hearing, touch, taste, smell and play to successfully develop their motor skills.
​The Bumbo Play Tray is made of a safe shatter resistant, food quality plastic to ensure ultimate hygiene. Bumbo Products are designed and manufactured with care and are periodically tested to comply with all international standards.
| | |
| --- | --- |
| Weight | 0.00000000 kg |
| ProductID | 32632 |
| SKU | BUM-20 |
Success!
Question Added Successfully
Sort by
?Does the Play Tray fit into a Bumbo seat

Hi Rebecca, thank you for your enquiry, the Bumbo Play Tray is suitable for use with the Bumbo Floor seat. We hope this helps. ?For further information on this or any of our other products available, if you follow the link https://www.babyonthemove.co.nz/store-locations/ this will take you to our online store finder. Here you can find contact details for your nearest Baby On The Move Store where one of our team experts will be happy to assist you in your product search and help answer any further questions you may have. We hope this has helped with your query.

Question by : rebecca dryland on Dec 3, 2018 12:08:40 AM

How to get my tray to fit

Hi i brought a Bumbo floor seat and the tray to go with it however i have had it for a few weeks now and cannot get the tray to go onto the Bumbo floor seat i have tried everything including watching youtube videos what can i do?

Hi Lucy, thank you for your inquiry, are you able to bring this into your local store? If not maybe email info@babyonthemove.co.nz and we could possibly video chat to go through this? We hope this helps. If you follow the link https://www.babyonthemove.co.nz/store-locations/ this will take you to our online store finder. Here you can find contact details for your nearest Baby On The Move Store where one of our team experts will be happy to assist you in your product search and help answer any further questions you may have.

Question by : Lucy Burnett on Sep 1, 2020 06:07:23 PM