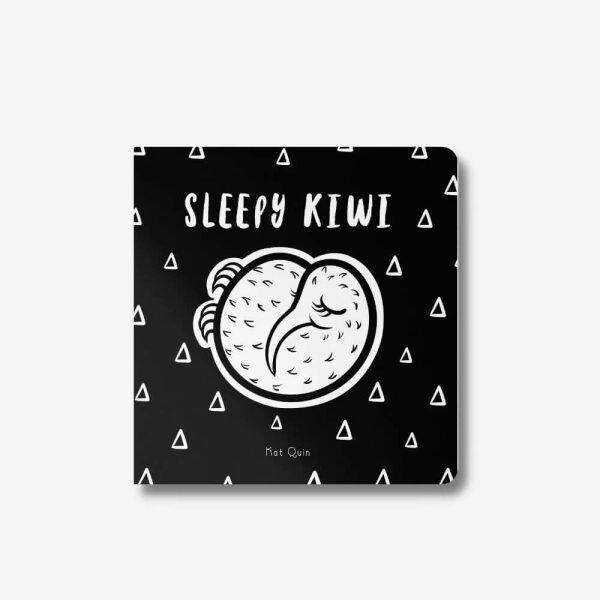 Sleepy Kiwi – Board Book
$20.99
Brand: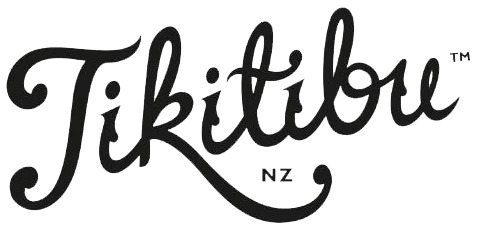 Baby Book by Kat Quin in collaboration with Tikitibu owner Anneliese Jozefek.
Sleepy Kiwi is bold so even the youngest eyes can see him. His story is told through chunky black and white images that mesmerise babies right from birth.
As babies can only see in black and white for around the first five weeks of their lives, the Little + Sleepy books are designed to engage babies right from birth, with bold black and white graphics that babies can actually see.
Designed to help mum and dad establish healthy sleep routines through reading to them from day 1, and because the babies can actually see the books they respond to it, so great feedback for new parents. Further down the track, the book is a great first reader particularly for children suffering from dyslexia. The rationale for this is that the author is dyslexic herself, so she has designed the book in a dyslexic-friendly format, from the fonts to the non-use of any glyphs or serifs that can present reading obstacles. The sentence structure is also designed to be easy to read, using repetition and onomatopoeia rather than forced rhyme, so it is more natural to read aloud and encourage a relaxed transition to sleep.
DIMENSIONS: 200 mm x 200 mm
BIND: Matte laminated black and white board book with rounded corners.
ISBN: 9780473330279
Success!
Question Added Successfully
Sort by
This Product have no Question..!