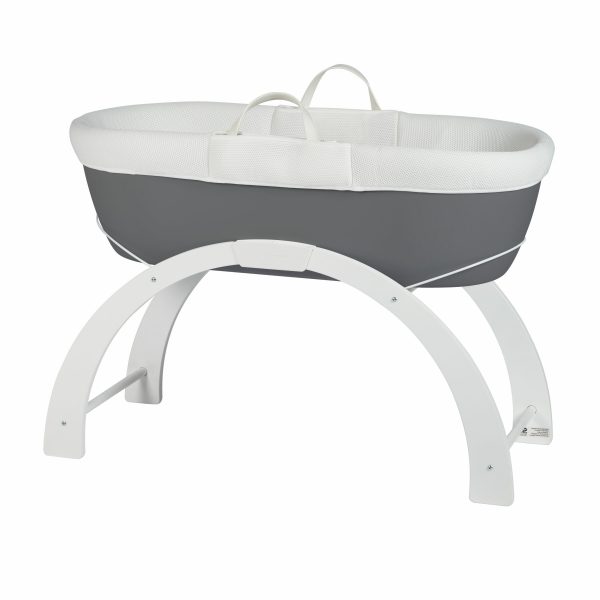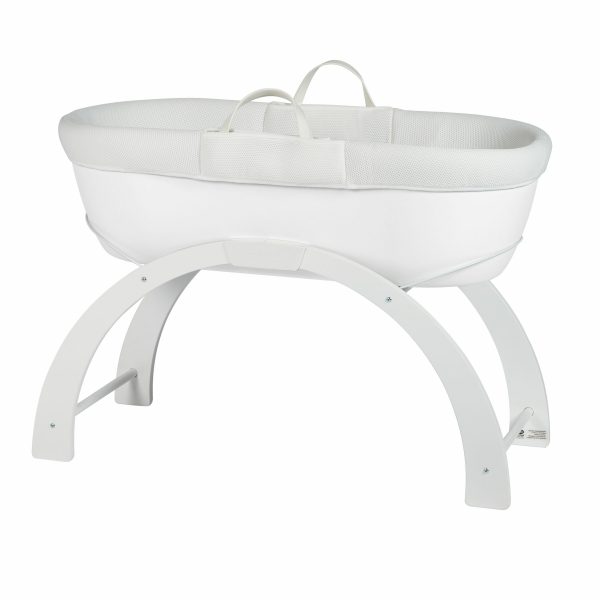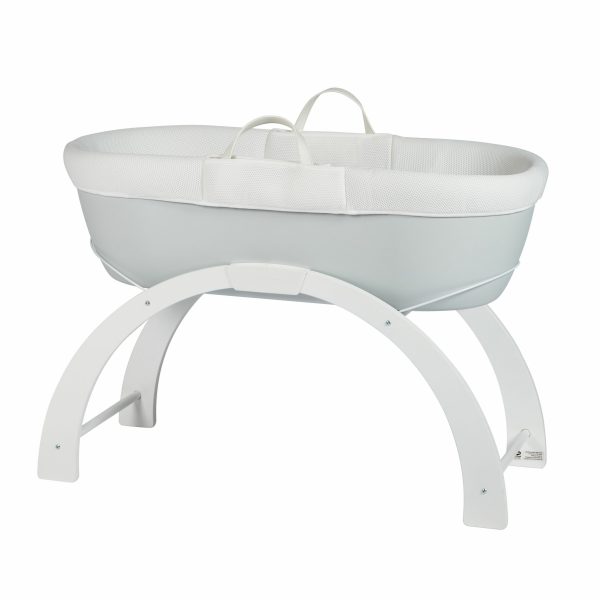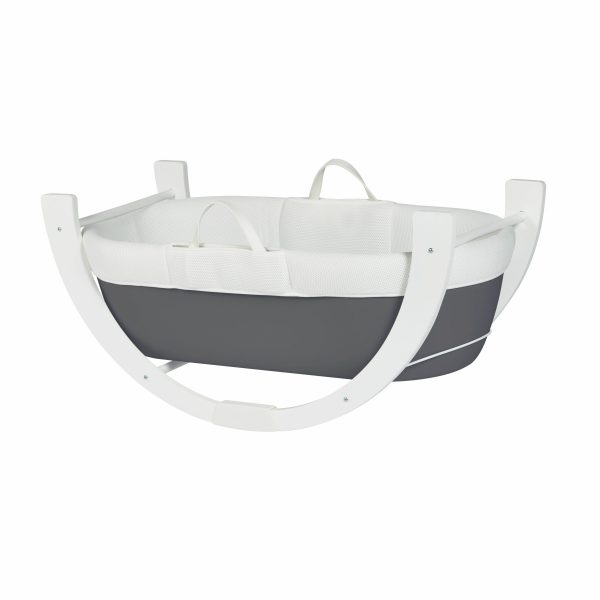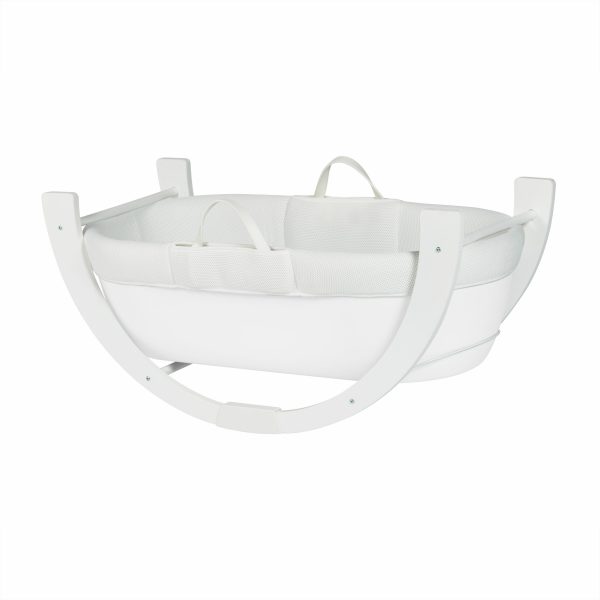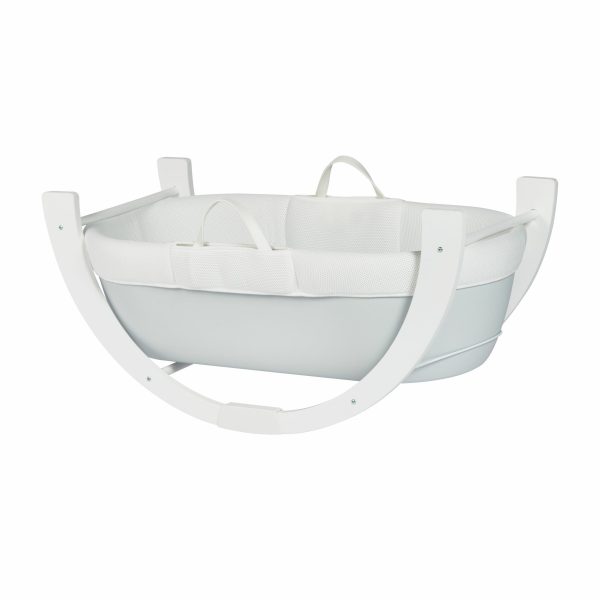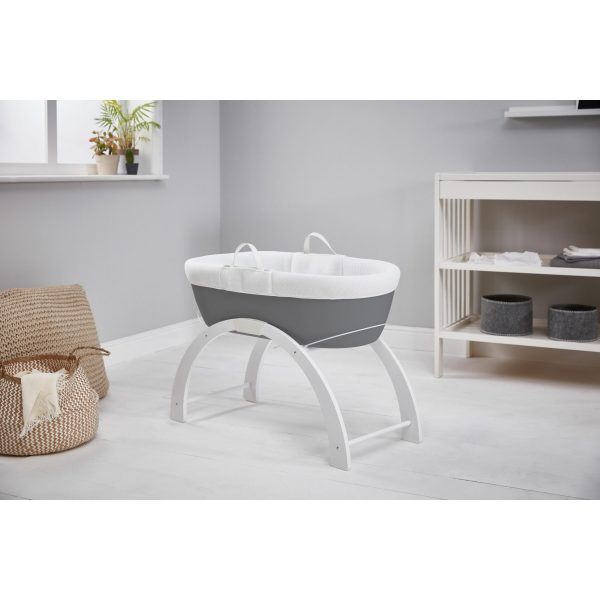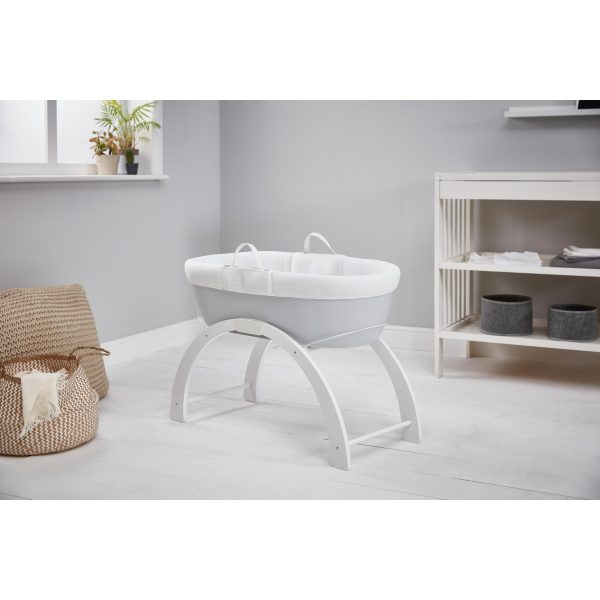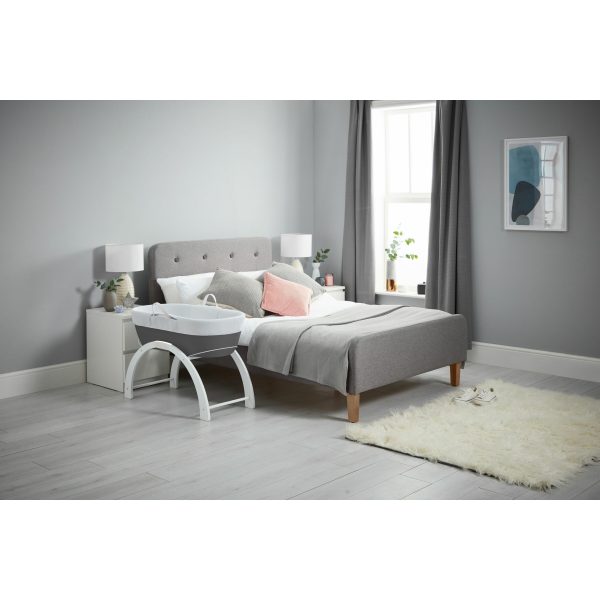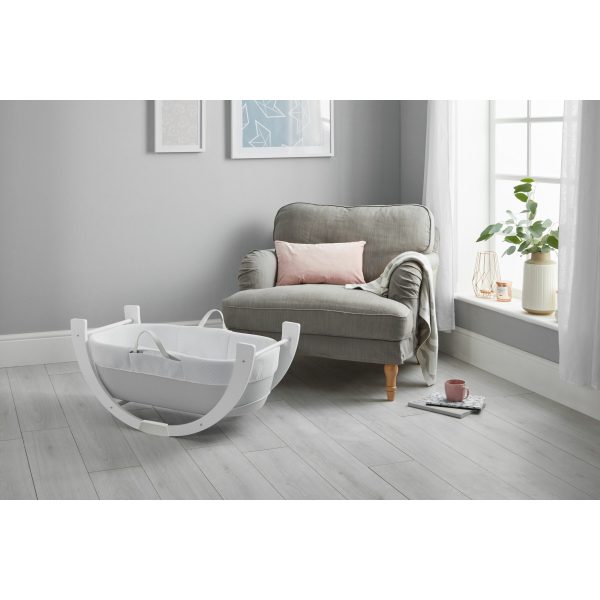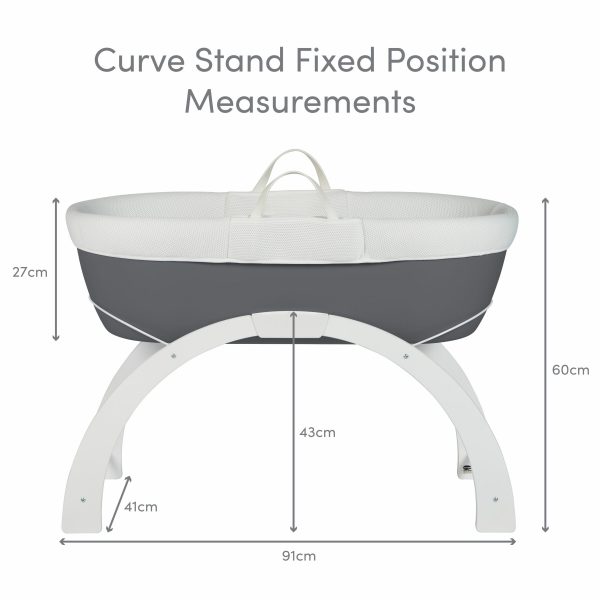 Shnuggle Dreami Moses Basket
$299.00
Brand: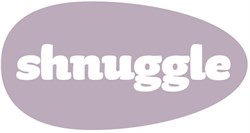 Dreami Moses Basket by Shnuggle
Shnuggle Dreami® Moses Basket is a multi award winning, Moses basket, designed to keep baby close to you but safe in their own cosy sleeping space.
It can be used as a bedside crib for night time feeding and is easily moved around your home during the day – so no need to buy more than one bed for baby.
The Dreami® includes a ventilated Shnuggle base, breathable mesh fabrics, luxury quilted mattress and a two position curve white wooden stand. You can find the perfect fitted sheets here!
Features:
 Baby safety is the number one focus. The Shnuggle Dreami® Moses Basket is designed around Safe Sleep expert advice. The advice is to: "Place your baby to sleep in a separate cot or Moses basket in the same room as you for the first 6 months, even during the day." As the Dreami weighs only 4KG's it is easy to carry around (even if you've just had a baby).
Has a hypo allergenic, ventilated base and cotton facing breathable fabrics to maximise airflow and help regulate baby's temperature.
Basket base is easy to clean – it can be washed with a gentle anti bacterial cleaner, the fabrics are machine washable and the mattress cover can be removed and washed too.
It is recommended that baby sleeps in the same room with you from newborn to six months. The Dreami is a generous size, larger than traditional Moses baskets and will enable you to keep baby with you day and night.
The curve stand that comes with the Shnuggle Dreami can be used in a fixed or low level rocking position. This means you can use it beside your bed or anywhere around your home and gently rock baby is a front to back motion. It is also foldable for travel.
Fully tested to all relevant EU standards including EU standard EN 1466:2014 for carry cots and stands. Mattress tested to BS 7177 2008+A1 2011 and BS 1877-102011+A1 2012
| | |
| --- | --- |
| Weight | 0.00000000 kg |
| ProductID | 36321 |
| Colour | Dark Grey, Light Grey, White |
| SKU | SHDREAM |
Please note: peak season 20% price increase applies from 1st December – 8th February. If the pick up date or return date lands in this period, 20% applies. Outside of these dates, standard pricing will apply.
1 DAY - 1 WEEK

$

40.00
EXTRA WEEK

$

20.00
1 MONTH

$

70.00
3 MONTHS

$

120.00
6 MONTHS

$

160.00
Success!
Question Added Successfully
Sort by
Does this come with a mattress?

Does this come with a mattress and do you sell the fitted sheets or are they a generic size that could be picked up from anywhere?

Hi Amy, Thank you for your enquiry, The Shunggle Dremi Moses Basket does come with a mattress and sheets can be purchased from us that fit this. We hope this helps. ?For further information on this or any of our other products available, if you follow the link https://www.babyonthemove.co.nz/store-locations/ this will take you to our online store finder. Here you can find contact details for your nearest Baby On The Move Store where one of our team experts will be happy to assist you in your product search and help answer any further questions you may have. We hope this has helped with your query.


Question by : Amy on Dec 11, 2018 11:20:34 AM

Does the basket detatch from the stand so that you can move just the basket around the house?

Hi Michelle, Thank you for your enquiry, the Dreami Moses Basket can be removed from the stand for a number of uses, the stand also turns upside down to make it into a cradle. There is a video on the product page on our website. We hope this helps. ?For further information on this or any of our other products available, if you follow the link https://www.babyonthemove.co.nz/store-locations/ this will take you to our online store finder. Here you can find contact details for your nearest Baby On The Move Store where one of our team experts will be happy to assist you in your product search and help answer any further questions you may have. We hope this has helped with your query.

Question by : Michelle on Feb 13, 2019 02:05:28 PM

Can you use with a monitor?

Is this Moses basket suitable for use with a monitor which is placed underneath the mattress to monitor respiratory/breathing?

Hi Samantha, thank you for our enquiry, the Dreami does have a firm surface so the monitor can be placed under the mattress. We hope this helps. if you follow the link https://www.babyonthemove.co.nz/store-locations/ this will take you to our online store finder. Here you can find contact details for your nearest Baby On The Move Store where one of our team experts will be happy to assist you in your product search and help answer any further questions you may have. We hope this has helped with your query.

Question by : Samantha on Jun 24, 2019 09:04:58 PM

Which fitted sheets can be used with the Dreami Moses Basket?

Hi Tiffany, thank you for your inquiry the Dreami Moses basket has its own fitted sheets that can be purtchased seperatly. I have added a link here: https://www.babyonthemove.co.nz/baby-nursery/linen-and-bedding/fitted-sheets/Shnuggle-Dreami-Moses-Basket-Fitted-Sheets-2pk.
We hope this helps.

Question by : Tiffany on Apr 9, 2020 03:56:32 PM

Does this have an expiry date similar to baby car seats?

Hi Arlene, no there is no expiry date on bassinets but there is safety ratings in which this product is fully tested to all relevant EU standards including EU standard EN 1466:2014 for carry cots and stands. Mattress tested to BS 7177 2008+A1 2011 and BS 1877-102011+A1 2012

Question by : Arlene on Jun 25, 2020 12:40:26 PM

Do other fitted sheets fit this mattress?

I already have so many fitted sheets, and hoping they will fit this bassinet mattress, as according to the measurements they should, but wondering if someone could confirm? Got some cheap ones from kmart and others like jolly jumper from farmers. Thanks

Hi Jamie, thank you for your inquiry, we have had other customers use different sheets with the Shnuggle Dreami, sometimes there is a small amount of difference in the depth however as we don't have information or either kmart or farmers sheets we can't confirm if they would be suitable or not. We hope this helps.

Question by : Jamie on Aug 11, 2020 11:47:06 AM